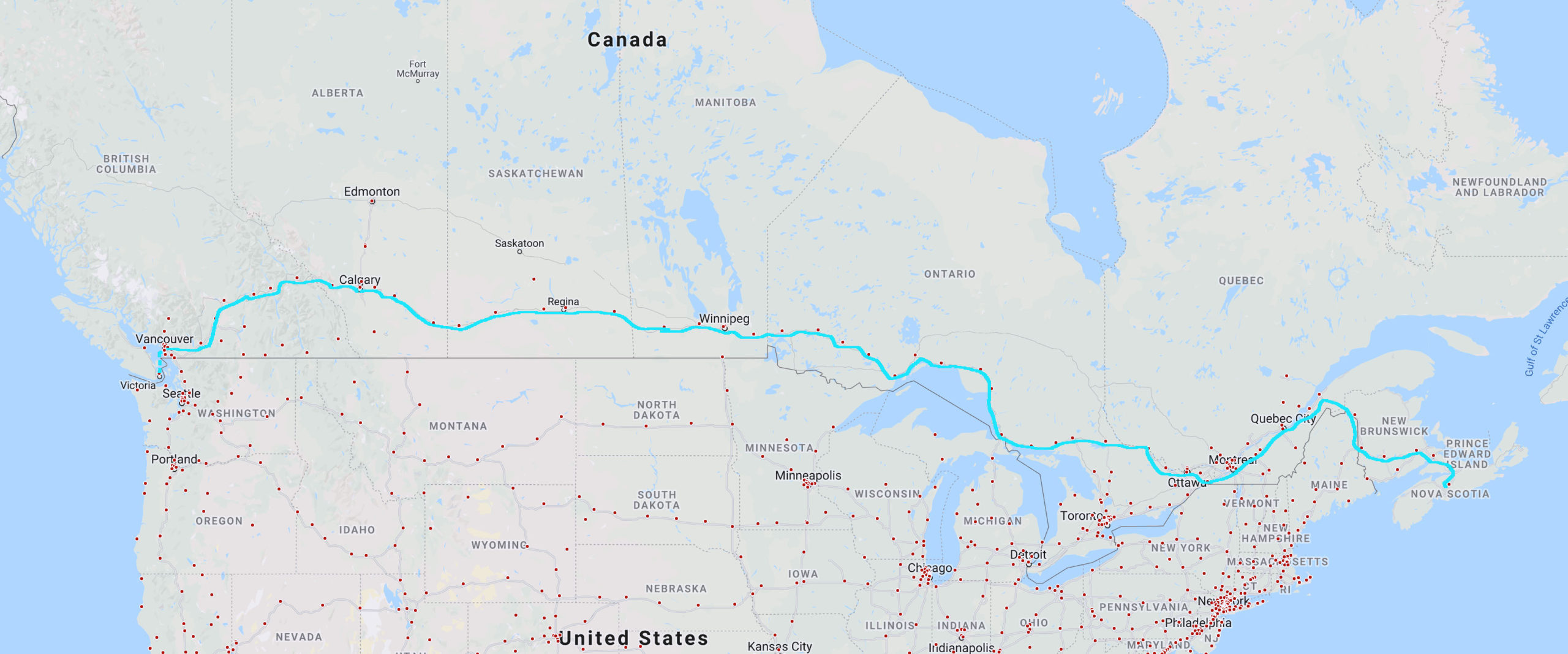 The Tesla Trans-Canada Supercharger network has been switched on, enabling Tesla owners – Canadian and otherwise – to travel a northern coast-to-coast route across the continent.
The string of high-speed EV chargers mainly follows the Trans-Canada highway, above the U.S. border, from Enfield, Nova Scotia west to Victoria, British Columbia.
[Estimated Reading Time: 1 min.]
The Tesla Trans-Canada network makes it easy for Tesla-driving travelers to traverse the sparsely populated areas of southern Ontario, Manitoba and Saskatchewan provinces.
Most of the chargers are Tesla's new 250-kilowatt V3 models, capable of delivering 100 miles of range for a Model 3 in just 7 minutes. That means less waiting time at the busiest stations.
In addition to speedier EV charging, the V3 chargers don't split their power capacity. So if there are 16 stalls at a station and 15 Teslas already hooked up when you arrive, you'll still get your power at the 250 kW level.
The Tesla Trans-Canada network has been under construction for about a year. It was switched on just before Christmas, allowing Tesla to hit its previously announced "opening in 2019" target.
Tesla already has pretty much blanketed the U.S. and Western Europe with superchargers. Earlier this month the company said it has now installed 15,000 Superchargers globally.