Toyota Motor says it will continue developing battery-electric cars, EVs,  even as it pushes hydrogen fuel-cell electric vehicles.
[Estimated Reading Time: 1 minute, 30 seconds.]
The automaker, which told TheGreenCarGuy last month that it was considering  making all Prius models plug-in hybrids, says it still sees fuel-cell electrics as the "ultimate environmentally friendly vehicles."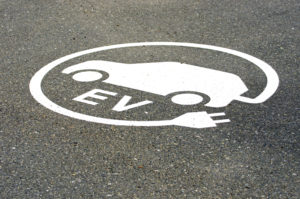 Toyota believes that fuel-cell electric vehicles, with their long range and quick refueling times, can offer offering drivers the same convenience with electric power as they are used to from their gasoline cars and trucks.  The company has one fuel-cell model, the Mirai, in the market in the U.S. and Japan.  U.S. sales, however, are limited so far to the Los Angeles and San Francisco metro areas, where most of the country's public hydrogen stations are located.
The lack of hydrogen fueling stations means that Toyota also may need to offer battery-electric vehicles in order to meet the clean air and fuel efficiency standards of countries around the globe in a timely manner.
In a statement released earlier this month, Toyota said that "in the midst of the rapid increase in regulations relating to zero emission vehicles around the world, there are two options to achieve zero emission vehicles: FCVs and EVs."
Toyota, the statement continued " has committed to making efforts in every direction on various powertrains when it comes to the development of environmentally friendly vehicles, and in relation to this, we have worked on the development of EVs as well.  Although there are issues relating to EVs which need to be resolved, such as the short range, long charging times and performance (durability) of batteries, we would like to be prepared to consider introducing EV products while examining the energy issues and infrastructure status quo of each region/country."
The Japanese newspaper Nikkei recently reported, without attributing the information, that Toyota has established a special EV development team tasked with launching a long-range battery-electric car in Japan, and possibly California, in 2020.