Pricing for the two new 2019 Toyota Prius sedan all-wheel-drive models will start at $27, 300 for the LE trim. That's a $1,400 premium over the front-wheel drive LE.
The XLE with Toyota's electronic all-wheel drive system will start at $29,740, a $1,000 premium over the front-wheel-drive XLE trim.
[Estimated Reading Time: 1 min]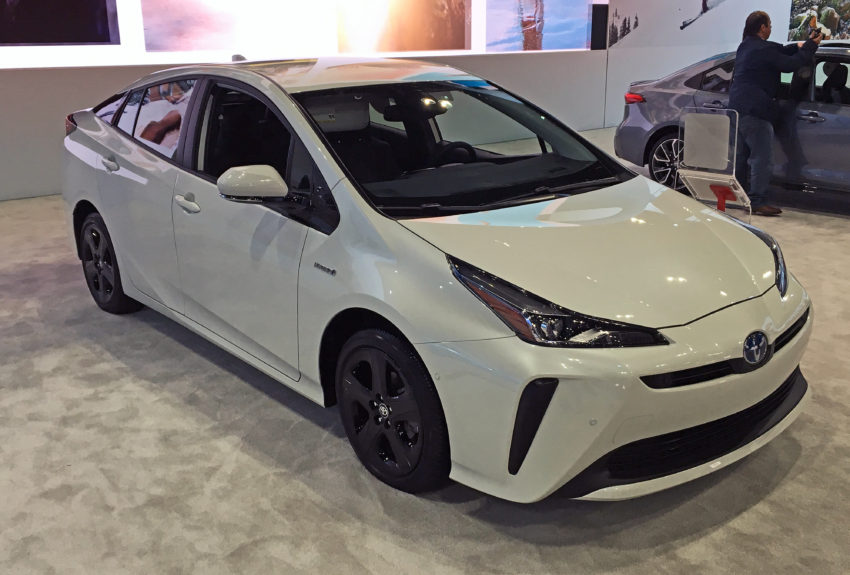 Pricing includes a $920 delivery charge.
The Toyota Prius will come in just four trim levels for 2019 – L Eco, LE, XLE and Limited. That's down from six trims in 2018.
The base Prius L Eco will start at $24,690 and the top-trim Limited will begin at $33,120.
All-wheel drive will available only on the LE and XLE. It will not be offered on the Toyota Prius Prime plug-in hybrid.
Toyota's AWD-e system uses an electrically-driven rear axle with no mechanical connection to the engine. It is a low-power, part-time system that operates from 0-6 mph at all times, to give the car extra traction at start-up, and then at speeds of up to 43 mph when the computer determines the rear traction is necessary.
The system defaults to front-wheel drive at speeds in excess of 43 mph to preserve that vaunted Prius fuel-efficiency.
Priuses with AWD-e are expected to be EPA-rated at 50 mpg combined (52 mpg city/48 mpg highway) versus 52 mpg combined  (54/50) for front-wheel drive Prius trims – except the 56 mpg L Eco.
Next Read: First Drive Review: Snow Play in the 2019 Prius