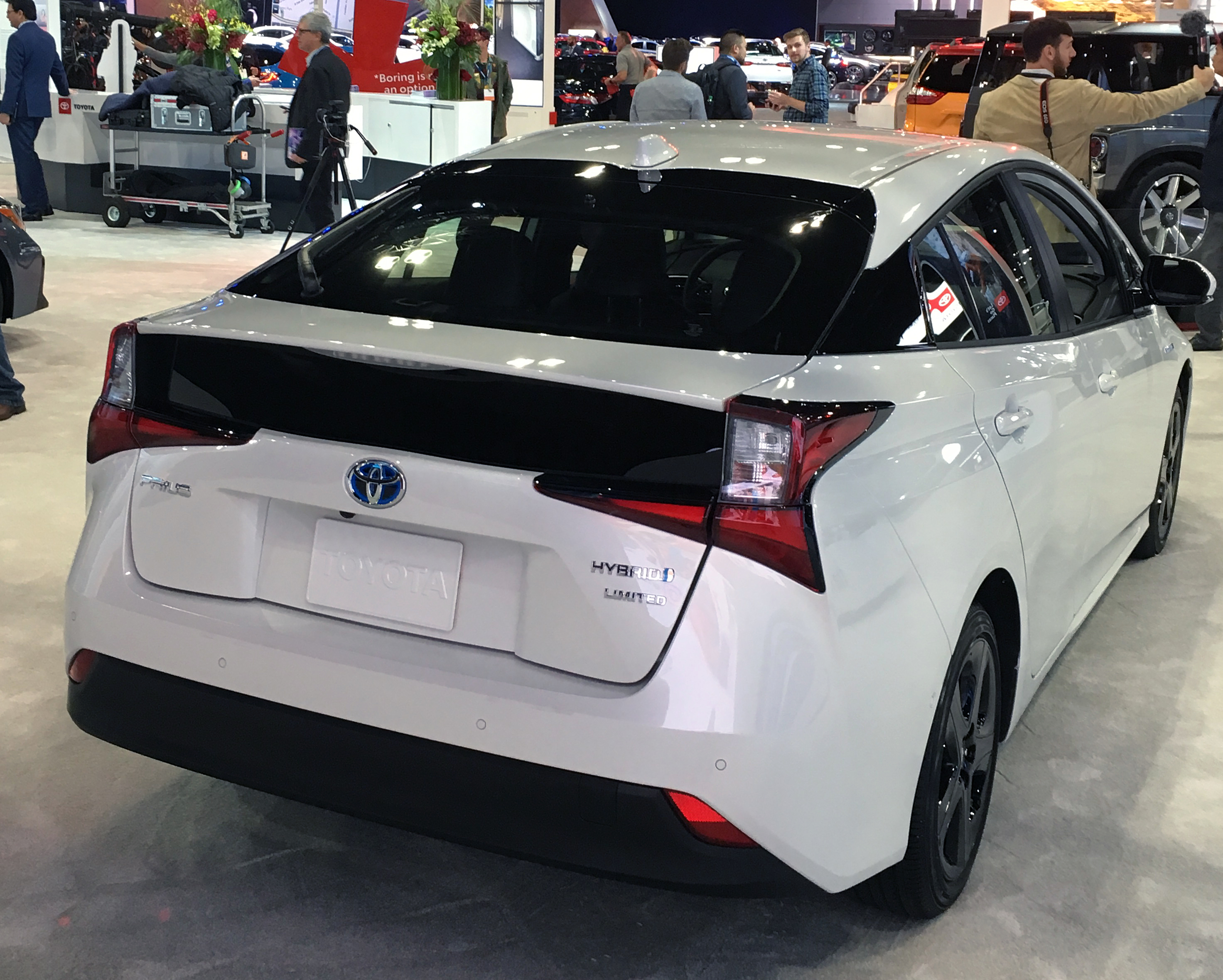 Toyota was shy about showing the 2019 Prius' rear end before unveiling the car at the Los Angeles Auto Show this week, leading us to wonder whether the company's designers, after cleaning up the front fascia, gave up when they got around back.
[Estimated Reading Time: 1 min.]
That's long been a problem with car design – most of the effort goes into the profile and front end. Designers often forget that 90 percent of the people who see their cars see them first and closest-up while following them down the road.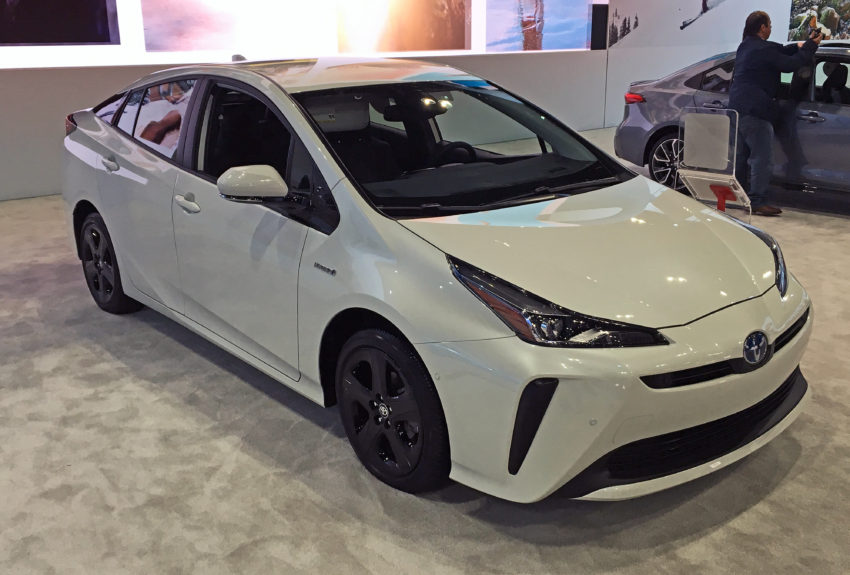 In any event, there's been speculation that the 2019 model would shed the spacey, multi-angular looks of its predecessor and take on a cleaner appearance by borrowing from the Prius Prime.
The new front end was promising when the first views were made available. Now, with the new model's official debut, the rear end has been uncovered and completes the promise.
The 2019 hybrid sedan doesn't get the curvy rear glass from the Prime, but it does get its much cleaner rear design, with horizontal taillights and a smoother fascia instead of the 2018 sedan's vertical boomerangs and silly spoiler.
Combined with the less cluttered front end treatment, the 2019 model, while still identifiable as a Prius, begins to looks more like a standard Toyota sedan and less like a Star Trek fan's interpretation of what a car would look like on planet Zalkon.
A Tale of Three Tails