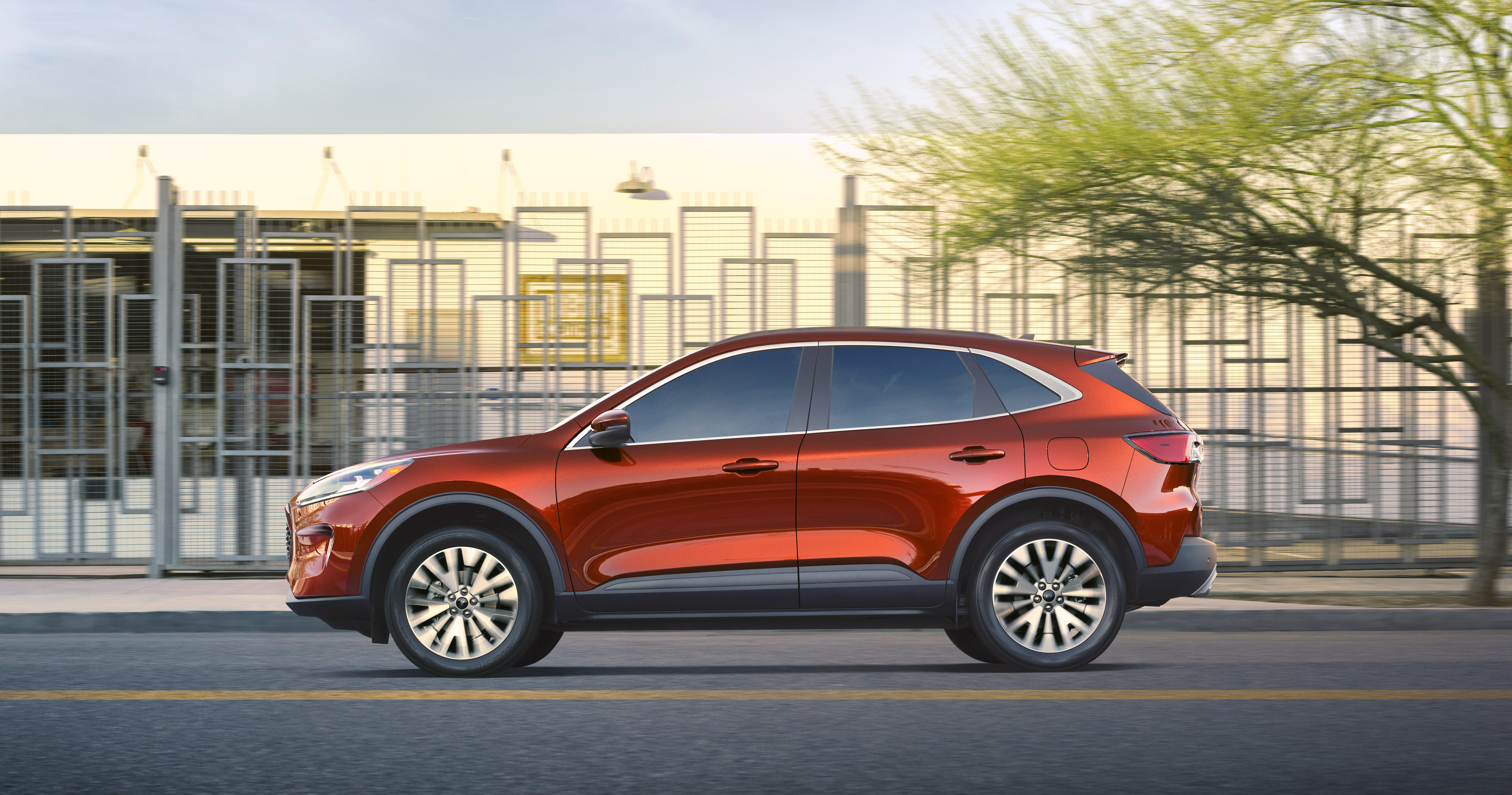 The redesigned, re-engineered 2020 Ford Escape will offer two Hybrid trim levels – with a base price that just breaks the $30,000 mark – when it hits dealer showrooms this fall.
The Escape Hybrid, which is returning after a seven-year hiatus – also will be available with standard front-wheel drive or, for a smallish premium, all-wheel drive.
Ford says the base Escape Hybrid SE Sport will start at $30,625, with all-wheel drive a $1,320 add-on. The Escape Hybrid Titanium will start at $35,590, and add $1,500 for all-wheel drive. Prices include Ford's destination charge of $1,095.
PHEV Info Still TK
Fuel economy estimates for the hybrid haven't been released, nor has pricing or fuel-efficiency levels for the Escape Energi plug-in hybrid model due in the second-quarter of 2020.
Ford has said, however, that it expects the PHEV Escape to deliver up to 30 miles of all-electric driving. That would make it the leading crossover PHEV for all-electric range. The present leaders are the smaller Kia Niro plug-in at 26 miles of EV range, and the similarly-sized Mitsubishi Outlander PHEV at 22 miles.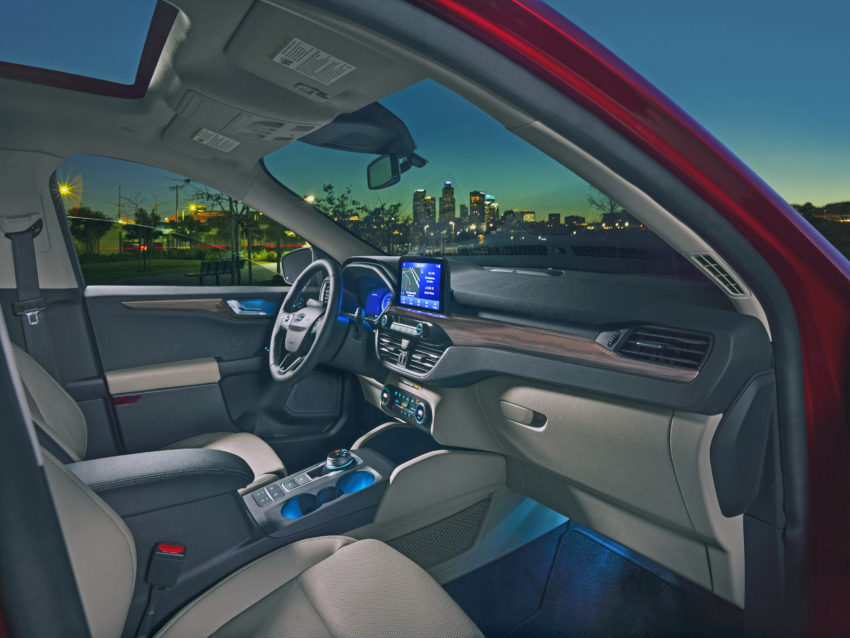 Given the cost of adding plug-in hybrid systems to other vehicles, including Ford's discontinued C-Max Energi tall hatchback and about-to be discontinued Fusion Energi sedan, you can figure the 2020 Escape Energi likely will start $3,000 to $4,000 higher than the standard hybrid models.
Much of the technology premium will be offset, however, by the the federal income tax credit for plug-in vehicles, presuming it survives the 2020 budget process. Some states, cities and utilities also offer their own plug-in-vehicle incentives.  
Sorry, no incentives available for standard hybrid models.
The Escape Energi will come in three trims – SE, SEL and Titanium – and will be available only with front-wheel drive.
Powertrain, Battery Differences
Both the Escape Hybrid and the Escape PHEV will be tow-rated – for 1,500 pounds versus the standard 2020 Escape's 3,500 pounds.
Both will use 2.5-liter gas engines, augmented with their respective electric drive systems.
Ford has said it is aiming for 198 horsepower for the conventional hybrid and 209 hp for the PHEV.
The Escape Hybrid will use a 1.1-kWh, liquid-cooled lithium-ion battery fitted under the sliding, folding rear seats. That's enough battery, the automaker says, to permit the hybrid to hit 85 mph in all-electric mode.
The PHEV will use a 14.4-kWh battery – also lithium-ion, liquid cooled and located beneath the rear seats.