If you're a hybrid shopper with the car-to-human communications abilities of a Formula 1 driver, Hyundai's got something for you. It also will work if you just want to squeeze a bit more fuel economy out of your next car.
[Estimated Reading Time: 1 min., 15 sec.]
In the never-ending quest to improve both fuel efficiency and the driving experience, the Korean auto giant has developed a new hybrid transmission technology to deliver speedier, smoother shifts.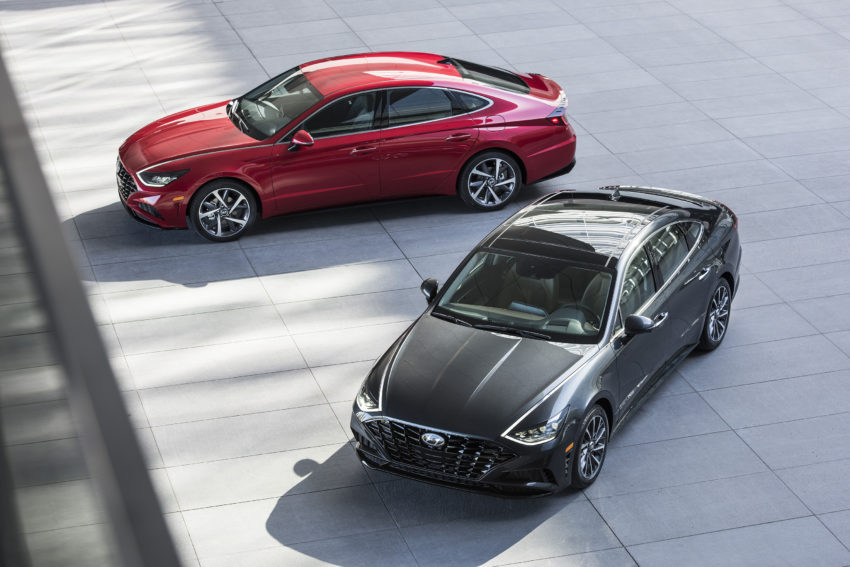 By speeding up sifts, Hyundai Active Shift Control technology also improves fuel efficiency as there is less time when the gas engine is running but not delivering power to anything.
How much time are we talking about?
Well, Hyundai said its ASC technology will reduce gear-shift times by 30%.
Blink of an Eye
That's a drop from the old snail's pace of 500 milliseconds between shifts to a mere 350 milliseconds. The saving – 150 milliseconds – is about the time it takes for a human eye to blink.
By comparison, a Lamborghini Aventador takes just 50 milliseconds for each gear shift.
A millisecond, of course, is one one-thousandth (.0001) of a second. By shaving 150 milliseconds off each shift, the Hyundai ASC-equipped six-speed automatic for hybrids will go through all five upshifts a full three-quarters of a second faster than the non-ACS model.
No, we're not making fun. Every little bit does help when it comes to improving fuel efficiency.
Who Gets It?
The first hybrid to be equipped with Hyundai ASC technology will be the 2020 Sonata Hybrid.
Other Hyundai and Kia hybrids will get the technology "eventually," according to Hyundai.
The 2020 Sonata Hybrid also will debut Hyundai's new solar roof – an option – that can add up to 2 miles of all-electric range to the hybrid battery during six hours of exposure to sunlight.
How Hyundai ASC Works
The Active Shift Control technology is all software.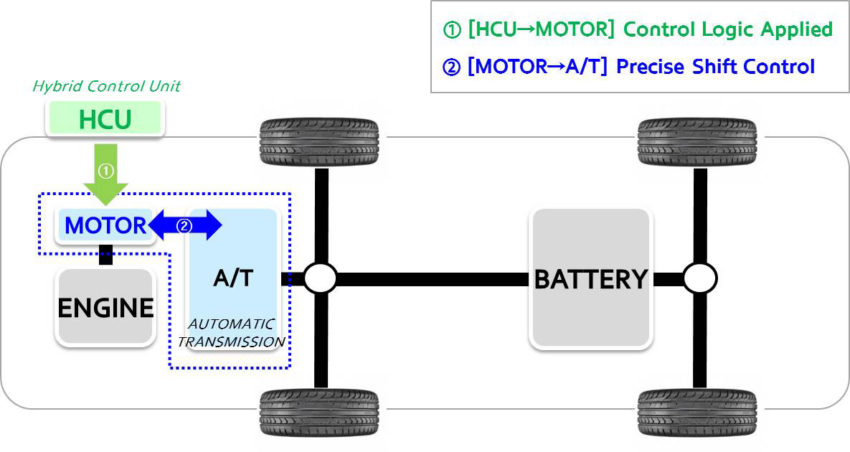 It is a control program in the Hybrid Control Unit that monitors transmission's rotational speed 500 times per second.
When it gets a shift signal it can instantly speed or slow that rotation to precisely match transmission and engine for a perfectly synchronized shift.
The faster, smoother shifts not only improve acceleration and fuel efficiency. Hyundai says they also reduces transmission friction, thus boosting transmission durability.