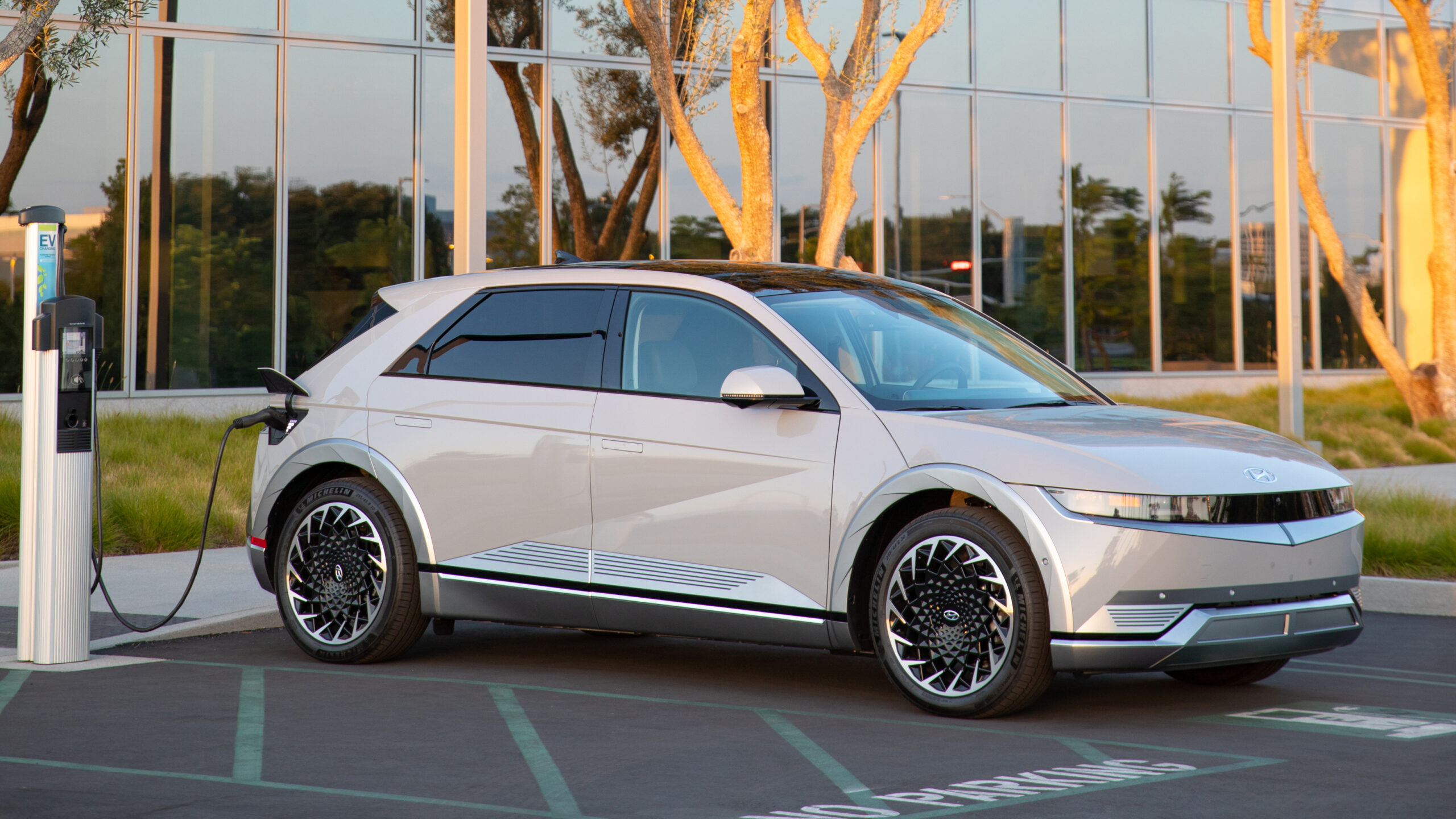 The 2022 Hyundai Ioniq 5 EV will start at just under $41,000 before incentives for a just-announced single-motor Standard Range model with a 58-kilowatt-hour battery and 220 miles of range.
All other variants will use a 77.4-kWh battery that delivers substantially more range – albeit at a higher cost, topping out at $55,725 before incentives.
[A 3-min. read.]
In all, there will be seven versions of the Ioniq 5 small electric crossover. All will qualify for the base federal income tax credit of $7,500, plus available state and local EV incentives.
Pricing Rundown
In ascending order, these are the 2022 Hyundai Ioniq 5 variants, with EPA range estimates and just-announced pre-incentive prices (including a $1,225 delivery fee):
SE Standard Range, 168 horsepower, rear-wheel drive, 220 miles, $40,925.
SE, 225 horsepower, single motor, rear drive, 303 miles, $44,875.
SE, 320-hp, dual-motor, all-wheel drive, 256 miles, $48,375.
SEL, 225-hp, rear drive, 303 miles, $47,125.
SEL, 320-hp, AWD, $50,625.
Limited, 225 hp, rear drive, 303 miles, $51,825.
Limited, 320 hp, AWD, 256 miles, $55,725
Roomy, Feature-Packed
The Ioniq 5 is an all-new model for Hyundai, built on an EV-specific platform co-developed with corporate sibling Kia. While classed as a small crossover, the 5-seat Ioniq 5 has a longer wheelbase than the 3-row Palisade SUV, resulting in a relatively spacious cabin.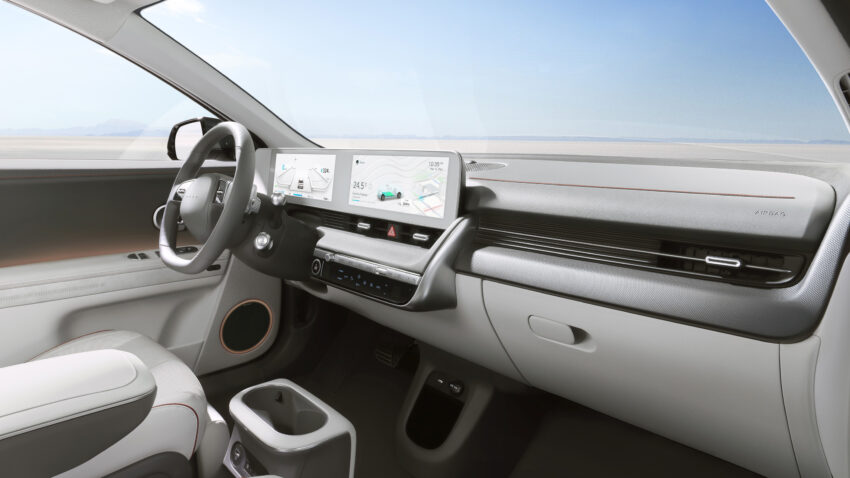 Standard features on the 2022 Ioniq 5 include 19-inch wheels, a 12-3-inch infotainment touchscreen and a 12-3-inch digital information screen for the driver, LED lighting, Apple CarPlay and android Auto compatibility and a full suite of advanced safety and driver assistance technologies including Hyundai's Highway Drive Assist, a Level 2 (hands-on) automated highway driving assistance system.
Also part of the package: Two years of unlimited 30-minute charging sessions at no cost on Electrify America's nearly nationwide network of DC fast charge stations.
Faster Charging Possible
All variants of the Ioniq 5 also will feature 800-volt electrical architecture that enables ultra-fast charging at up to 350 kilowatts at those station that offer such speeds. That's sufficient to bring a 90 percent depleted Ioniq 5 battery back up to 80 percent of capacity in just 18 minutes.
Ultra-quick chargers are still fairly few and far between, though, so most EVs – regardless of their maximum charging capacity – need 30- to 40-mimute sessions to bring depleted batteries up from 10 percent to 80 percent of capacity.
The Porsche Taycan and Audi e-tron GT are the only other electric vehicles in the market to offer 800-volt systems right now, although several automakers will be introducing 80-volt EVs soon and the new Lucid Air sport sedan has a 900-volt system. Most EVs use a 400-volt system.
Increasing maximum voltage allows for faster charging because higher voltage systems use less current, reducing heat-build up during the charging process. To protect battery life, charging typically slows as heat builds up.
Higher voltage system also deliver power with less current, meaning the charging cables – made mostly of copper – can be thinner, lighter and cheaper to produce.
Limited Launch Coming Soon
Deliveries of all but the base SE Standard Range model are slated to begin by the end of the year, with the SE Standard Range scheduled to hit the market in the second quarter of 2022.
Not all states will be getting Ioniq 5s at first, however. Hyundai is planning a slower rollout, with the first deliveries limited to 17 EV-friendly states including the dozen that have adopted California's zero-emission vehicle, or ZEV, rules.
And because Hyundai dealers have to invest in on-site charging and special training and equipment for EV maintenance, not every dealer in those states will be handling the Ioniq 5 initially.
Ioniq 5 sales will start in the ZEV states of California, Colorado, Connecticut, Maine, Maryland, Massachusetts, New Jersey, New York, Oregon, Rhode Island, Vermont and Washington, along with the high sales states of Arizona, Florida, Illinois, Texas and Pennsylvania.
Other states will be added throughout 2022 but it will be 2023 or later before the rollout is completed.