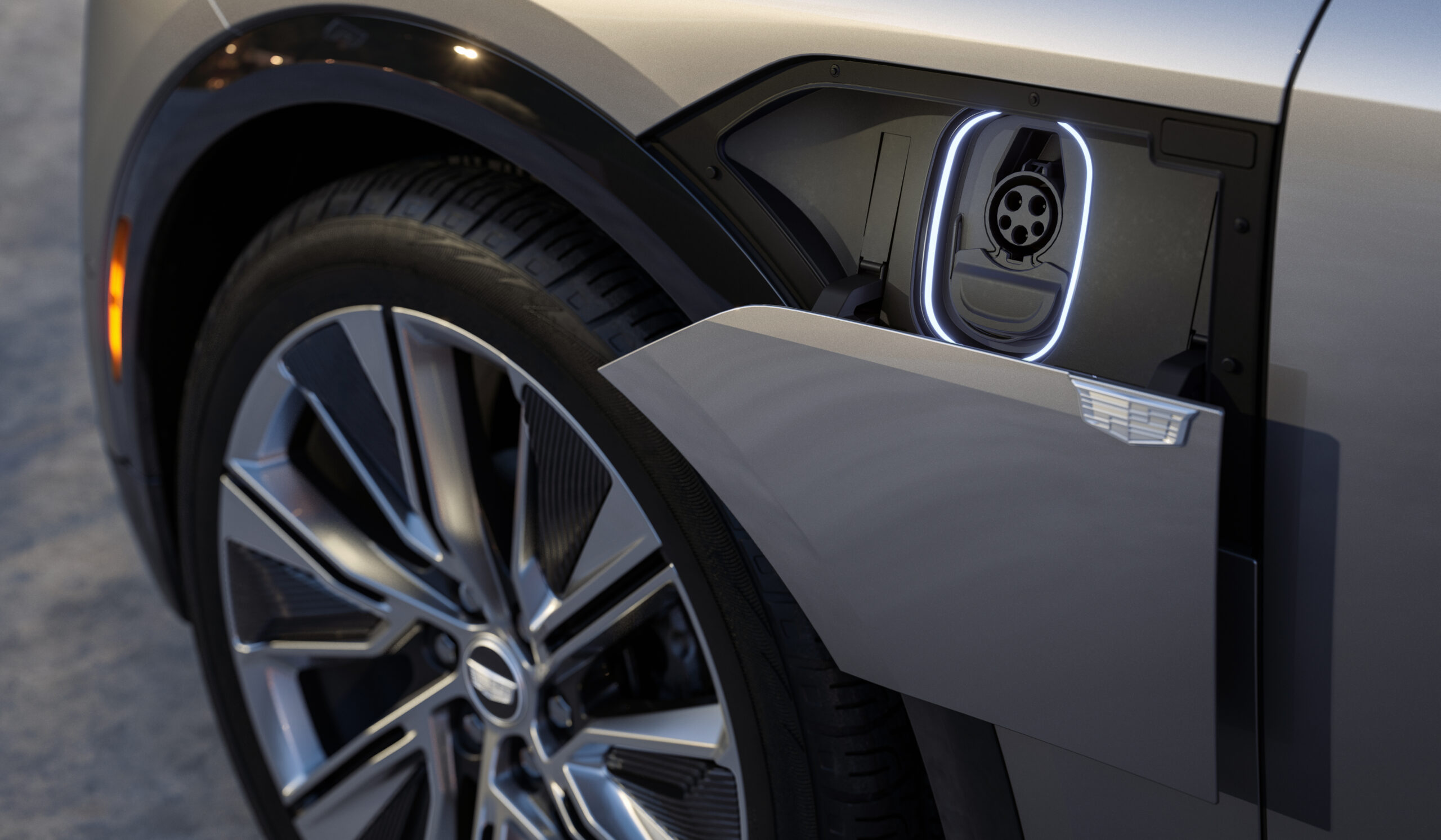 It took almost eight months, but President Joe Biden has officially signaled his support of electrified vehicles. The Biden EV plan, issued as an executive order, calls for 50 percent of all new cars and light trucks sold in the U.S. from 2030 onward to be EVs, plug-in hybrids or fuel-cell electrics.
[A 4-min., 15-sec. read.]
The President also said he favors a federal EV incentive measure that would boost the present federal EV tax credit to as much as $12,500 in some cases and would eliminate the present cap that ends an auto manufacturer's eligibility for the credit after selling of 200,000 eligible vehicles.
Not Binding
Executive orders set the stage, but can be overturned by the next chef executive. In the absence of a federal law requiring what the President has wished for, tough new fuel efficiency rules would firmly establish a need to start getting rid of vehicles that burn fossil fuels.
Biden is trying there, too. His non-binding executive order was followed by an administration proposal to undo the former Republican administration's watering down of federal fuel efficiency regulations. Biden said he wants to set new vehicle emissions standards that would start with a 10 percent increase in average efficiency in the 2023 model year and follow with smaller but still significant annual increases – possibly in the 3.5 to 5 percent range – through 2026.
The federal EPA followed up with an announcement that its new target for fleet average fuel efficiency in 2026 will be 52 mpg. That's a regulatory number derived for Corporate Average Fleet Efficiency, or CAFE, after applying a number of adjustments to actual fuel economy and is significantly higher than the real-world efficiency needed to comply.
(Why CAFE and "real" efficiency numbers don't match.)
The call for electrified vehicles to account for half of all new passenger vehicles sales in less than a decade – up from just 3 percent in 2020 – was generally met with approval by the auto industry, but in varying degrees.
Ford, General Motors and Stellantis – Chrysler's parent – said they would "aspire" to make EVs and PHEVs "40-50 percent" of their new vehicle sales by 2025.
Hyundai and Nissan both said they were aiming for EVs to make up at least 40 percent of their new car sales in the U.S. by 2030.
Toyota, never a fan of battery-electric vehicles, said it approved of the goal and would "do our part. "
Ford, Honda, BMW, Volvo and Volkswagen, which previously had stuck a deal with California to exceed the Trump Administration's reduced fuel efficiency goals, said they supported Biden's plan but that the federal government must take "bold action" to build consumer demand for the vehicles.
But making the EV sales goal voluntary didn't sit well with some.
"Voluntary pledges from auto companies make a New Year's resolution to lose weight look like a legally binding contract, " said Dan Becker, a longtime clean car advocate and director of the Arizona-based Center for Biological Diversity's Safe Climate Transport Campaign.
Big Bucks, Big Obstacles
Success in hitting the goals of the Biden EV plan would require selling close of 8 million EVs, FCEVs and PHEVs a year from 2026 forward would require huge investment in public battery charging infrastructure as well as in battery manufacturing and the extraction of materials such as lithium, cobalt and manganese that are necessary for EV batteries, as well as the rare earth elements that are used in many electric motors.
Major automakers also have said they'd need a considerable amount of federal largess to increase their EV output to that level so quickly.
The necessary government investments and the ultimate reductions in gasoline- and diesel-burning vehicles are sure to draw lots of objection from fiscal conservatives in Congress and in state and local politics, as well as from oil producers, fossil fuel refiners and the gas station industry.
About that EV Buyers Tax Credit
The bid to boost the federal tax credit for some EV buyers is also far from a done deal.
The operative measure, SB 1298, the Clean Energy for America Act, is awaiting action in the Senate but so far with no Republican support. It would increase the based $7,500 EV tax credit to $10,000 for buyers of qualified plug-in and fuel-cell vehicles made in the U.S., and to $12,500 for buyers of qualified vehicles made in U.S. factories with union workers. It would not change the $8,000 credit for fuel-cell electric vehicle buyers.
That would give a huge advantage to Ford, General Motors and the Chrysler arm of Stellantis (the post-merger name of Chrysler, Fiat and Renault), although not all of their EVs would qualify. Ford's hot-selling Mustang Mach-E, for instance, is made in Mexico so would only be eligible for the base $7,500 credit.
Tesla and GM have lost their tax credit eligibility because of their EV sales successes and would see it restored under the measure, Tesla buyers also would get the $10,000-per-vehicle credit eligibility because Tesla builds cars in the U.S. Nissan also builds EVs in the U.S.and Volkswagen, Volvo and Mercedes-Benz have plans to do so. But neither Tesla nor any of the import brands or any of the crop of start-up EV makers based in the U.S. have union workforces, so none would be able to use the full $12,500 credit to help reduce their vehicles' cost to consumers.
The measure is likely to face stiff opposition from most congressional Republicans as well as form anti-union and fiscally conservative Democrats. If it makes it though the Senate, it also must be approved by the House.
Improving Average Fuel Economy
Under President Barack Obama, the federal Environmental Protection Agency and major automakers had agreed on a 10-year plan that called for average fuel efficiency increases of 5 percent a year from 2021 through 2025, ending in a goal for fleetwide average efficiency, or CAFE, of 54.5 miles per gallon in 2025. real world efficiency needed to accomplish that was closer to a fleetwide averge of 35 mpg.
That rule was overturned by the Trump Administration in 2020 when it rolled back the pace of annual fuel efficiency increases to just 1.4 percent a year for a CAFE target of just 37 mpg by the 2026 model year.
California later struck an independent deal with Ford, Honda, BMW, Volkswagen and Volvo. The automakers agreed to achieve a 50 mpg CAFE by 2026 regardless of the federal rules. The new proposal for the Biden administration would boost that to 52 mpg – a real-world average of around 32 mpg.
Pressure Keeps Things Moving
While Biden's EV plan by itself may not be the shove automakers need to go all-in on electrification, there's a lot of pressure coming form outside the U.S.
Most Asian and western European nations actively promote EVs as a way to help solve problems including smog, noise pollution and dependence on imported fossil fuels. Some, including the U.K and Canada, have said they will ban the dale of internal combustion passenger vehicles after 2035. That's led several car companies, including General Motors, to announced their intent to produce only electrified vehicles after 2035.
Even if a new president with deep antipathy toward EVs were to follow Biden at some point, it's unlikely U.S. automakers would stop producing electrified models. They need to remain in the game to stay competitive in Europe and Asia. That's not to say, though, that the flow of EVs for the U.S. market would continue increasing if the Biden order were to be reversed and federal incentives and other boosts were halted at some future date.
Meantime, the Biden EV plan adds to pressure from inside and outside the U.S. to get recalcitrant automakers moving along the electrification path and to keep those already embracing the technologies moving forward.
So while i's unclear whether the White House announcement adds enough pressure to get things moving on an irreversibly forward path, one thing is certain: Autos, internal combustion or electric, are a long-lead product. What you see on the road today was in planning and development years ago. An about face by a future White House occupant simply could not bring things to a screeching halt.