General Motors is recalling 50, 932 of its 2017-2019 Chevrolet Bolt EVs after five confirmed Bolt fires that started in the electric cars' battery compartments.
The recalled vehicles all have batteries manufactured for GM by LG Chem of South Korea. Bolt EVs for the 2020 model year have battery cells of a different design than those used in the previous model years.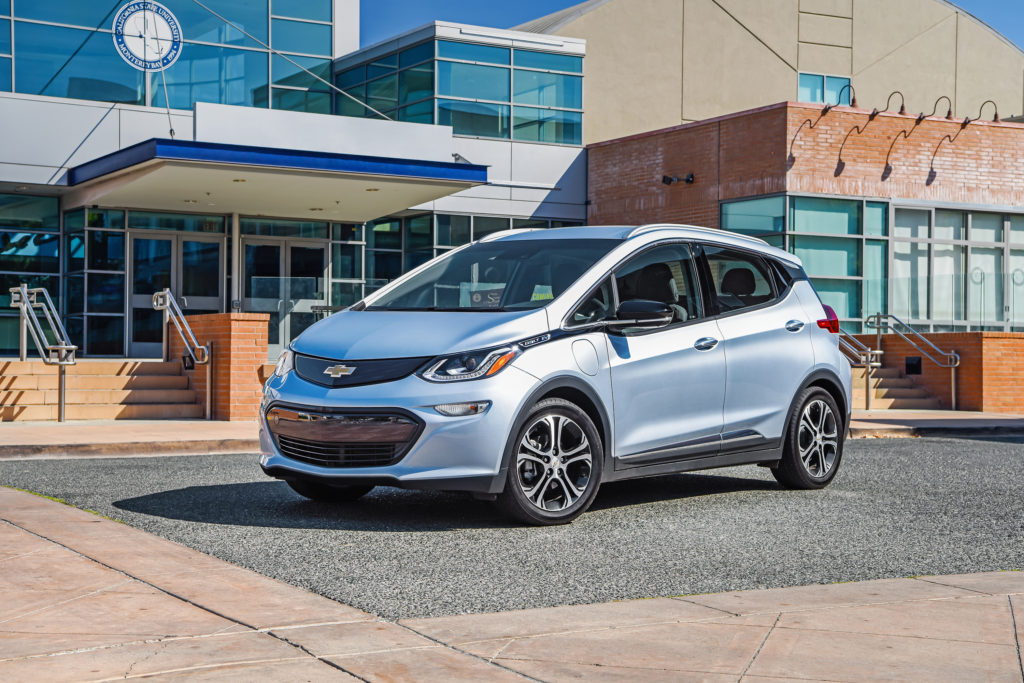 The National Highway Traffic Safety Administration said it has investigated three Bolt fires, involving one vehicle from each of the 2017, 2018 and 2019 model years.
The Bolt fires appeared to have started in the battery compartment – the Bolt's batteries are housed beneath the rear seats. NHTSA said fire damage in each case involved the passenger compartments and emanated from under the rear seats.
The cause of the fires is listed as "unknown" at present.
The agency said Friday it has confirmed five Bolt fires so far and that two injuries have been reported. In one case, flames spread from the vehicle to a house.
In each case, the Bolts' batteries were fully charged or nearly fully charged.
GM is warning owners of 2017-2019 Bolts to park them away from homes and other buildings.
The automaker said it is working on a permanent fix and in the meantime is preparing a software patch, to be issued to dealers on Nov. 17, that will limit charging to 90 percent of battery capacity.
Bolt owners are being asked to make appointments to take their cars to a dealership for installation of the patch on or after Nov. 17.
Meantime, the company said owners of 2017 and 2018 Bolt EVs should change their vehicles' charge setting to the "Hilltop Reserve" option. Owners of 2019 Bolts should change the charge setting to "target charge level at 90 percent."
The company has prepared a video with instructions for making the settings.
NHTSA said it has opened a preliminary evaluation to assess "the scope, frequency, circumstances, and safety consequences" of the battery fires.