The plebes aren't lining up to buy cars with plugs, so GM is moving its EV lineup away from the Chevy brand and into its Cadillac dealerships.
That doesn't mean there won't be any Chevrolet EVs, just that, for the near future, GM sees upscale buyers as more likely candidates for electric cars – which, as any shopper knows, tend to carry a stiff technology premium.
[Estimated Reading Time: 1 min., 30 sec.]
GM also sees the need to make its EVs a bit more competitive if they are going to compete in the luxury and near-luxury arena.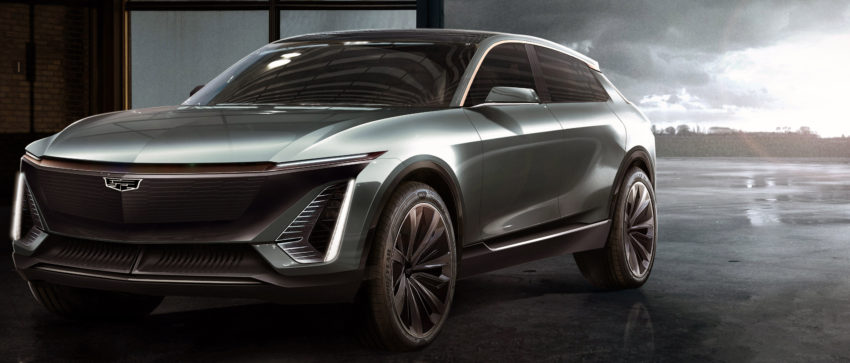 More Computing Power
To that end, the company has developed an entirely new EV architecture designed to carry a ton of processing power – about five times the Chevy Bolt's capacity.
That opens the door for over-the air software updates, à la Tesla.
GM says the new electronic underpinnings will be used across a variety of vehicles, including those designed for automated driving, and won't be limited to EVs.
It will debut with the 2020 Cadillac CT5 sedan – a gas burner due late this year– and should be available across most of the Caddy line by 2023.
The first new Cadillac EVs will roll out in the 2022 model year.
Chevy, Too
On the Chevrolet side of things, GM continues with the Bolt EV. It also plans a new EV –  after dumping the Volt plug-in hybrid – that will be based on the Bolt platform.
GM hasn't offered any clues as to what body style that EV will use, although it most likely won't be a small wagon like the Bolt. That leaves sedan, crossover or, a very long-shot, sporty coupe as the most likely bets.
More EVs
GM said way back in 2017 that it plans to add a substantial number of all-electric models to its global lineup by 2023.
A lot of those will be heading for Europe and China, where government policies actually encourage the adoption of EVs as an important part of the battle to improve air quality and fight global warming.