Subaru and Toyota say they are jointly developing a dedicated electric vehicle platform for mid-size and large passenger cars.
The first products on the new shared platform will be a so-called C-segment crossover or SUV to be sold by each brand. The segment includes mid-size sedans and crossovers. such as the Subaru Forester and Toyota RAV4.
[Estimated Reading Time: 2 min.]
Toyota previously offered a limited number of electric RAV4s using Tesla-developed powertrains, and Subaru reportedly has been working on an electric variant of the Forester.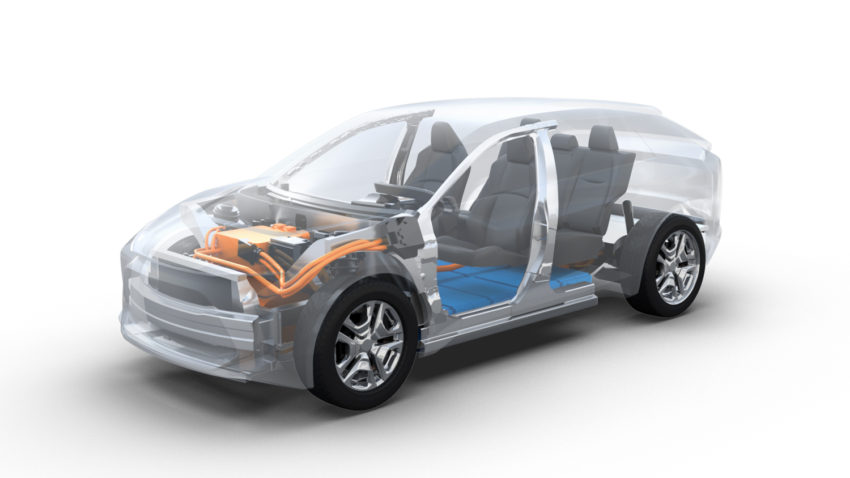 Subaru said it will shift its efforts to the joint development program for new EVs.
As part of the joint project, Toyota will provide the electric powertrain and battery expertise while Subaru will contribute its strength in all-wheel drive systems.
The deal is a continuation of a collaboration that began in 2005 and so far has resulted in the Toyota 86 and Subaru BRZ sporty coupe twins introduced in 2012, and this year's Subaru Crosstrek (plug-in) Hybrid small crossover.
Toyota is Subaru's largest single shareholder, with a 16.8 percent stake.
The new EVs development pact is aimed at speeding battery-electric vehicle development for both companies in the face of growing social and political demand for vehicles with reduced impact on the environment.
Demand is particularly strong in Western Europe, Japan and China.
In the U.S., the Republican-led federal administration has shown little interest in furthering EV development or sales since taking power in the 2016 election. Only a handful of states, led by California, have aggressive EV policies.
The auto industry increasingly is being driven by a set of demands called the CASE guidelines, or principals. The acronym stands for Connectivity, Autonomous, Sharing/Subscription, and Electrification.
Meeting the new market needs as quickly as possible requires automakers "to pursue a business model that goes beyond convention, crossing over industrial boundaries," Toyota said in announcing the expanded development agreement with Subaru.
Other than noting the need for speedy development, the companies didn't indicate how soon the first jointly developed model might be available or in which markets it would be sold.
Unattributed reports in the Japanese media, however, have the first of ther Toyota-Subaru EVs hitting that market in 2021.