General Motors reportedly has notified Chinese authorities that it intends to show a new electric vehicle, the Chevrolet Menlo, a Bolt-based crossover, at the upcoming Chengdu Motor Show in September.
The car is intended for the Chinese market and will be produced by the SAIC-GM joint venture there.
[Estimated Reading Time: 1 min., 15 sec.]
Everything else is speculation, but it is rife!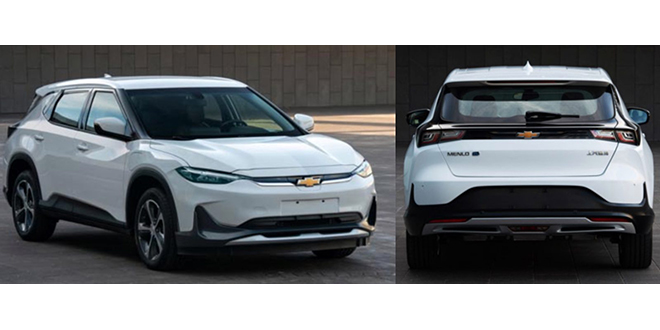 Will GM – which has filed for a "Bolt EUV" trademark – build a version for North America as well?
The company has promised a bunch of new EVs – "at least 20" by 2023 to be exact.
But it also has said most won't be for the U.S. market (unless, of course, interest in EVs picks up here).
Most are expected to be for China, which at this stage of things is aggressively pushing for more EVs to help combat its lung-clogging air pollution problems. GM already has announced two other Chinese EVs, the Volt-derived Buick Velite 6 sport wagon and the short-range, two-seat Baojun E200 commuter vehicle.
Still, a Bolt-based "EUV" (Electric Utility Vehicle) might do well in the U.S. among EV-intenders.
If the photos are an accurate depiction, the Chevrolet Menlo is a fairly decent-looking small crossover.
A U.S. version, particularly if GM pays a bit more attention to interior quality than it has with the Bolt hatchback, could prove attractive to the growing mob of U.S. car shoppers eschewing sedans for taller utility-style vehicles.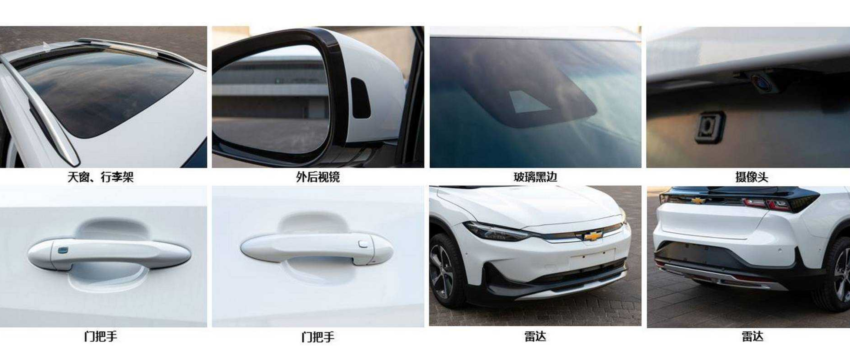 Photos submitted to Chinese authorities show that the Menlo would have a moonroof, roof rails, a backup camera, electronic locks and, possibly, rain sensors and a blind spot warning system.
Reports have the Chinese model outfitted with a 148-horsepower motor and a Chinese-built battery pack good for around 185 miles.
A U.S. version likely would have more power and more range.