After a 500-vehicle Mini Electric test with hand-built Mini Cooper EVs in 2009 and the unveiling of a prototype electric Mini hardtop in 2017, the production version 2020 Mini Cooper SE is ready to launch.
Mini says it will go on sale early next year – the U.S. launch could be a bit later into 2020 – with an official unveiling of the final design and critical specifications set for next month.
[Estimated Reading Time: 1 min., 30 sec.]
The Mini Cooper SE reportedly will use a lot of the drive system developed for Mini parent BMW's i3 city car, but with a slightly smaller battery.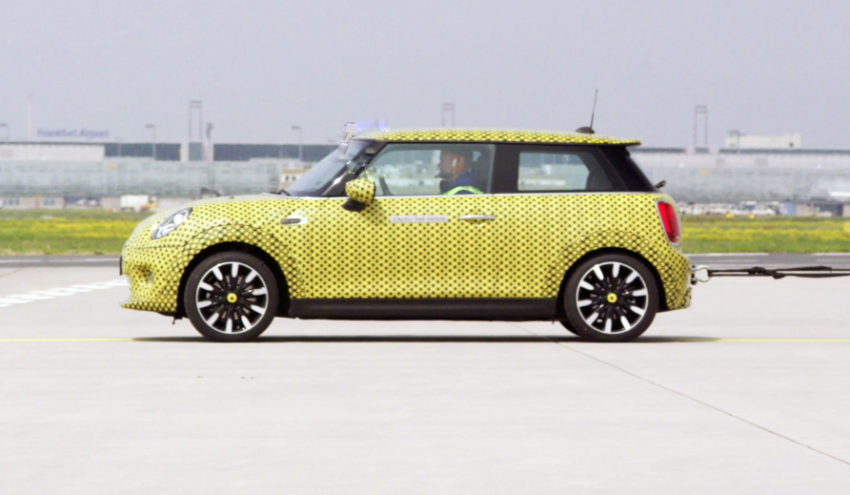 The automaker hasn't disclosed pricing. Speculation in the automotive press, though, has it coming it at around $35,000 before incentives.
The prototype shown two years ago was a somewhat futuristic design study.
The production version is expected to look a lot more like a standard Mini Cooper S. An EV-specific grille, wheels and badging will be the principal differences between the electric version and the internal combustion model.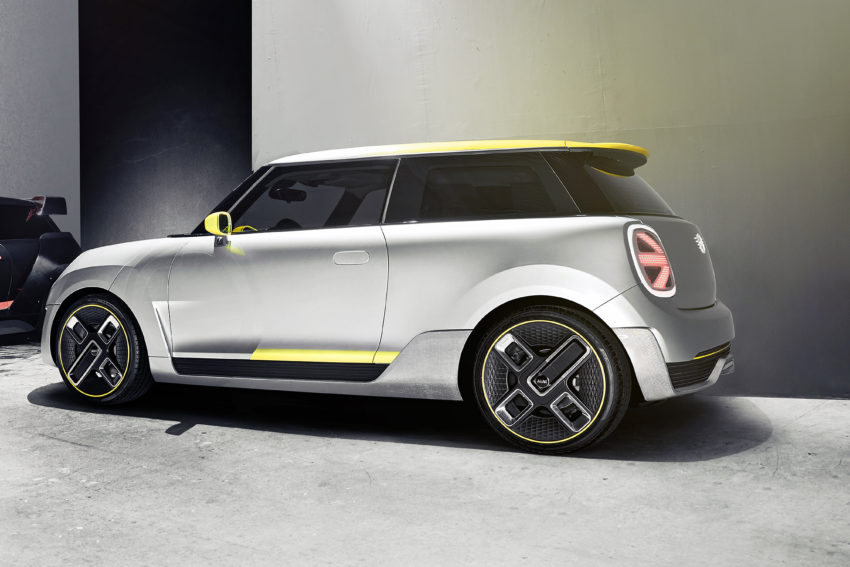 Mini also seems to have veered away from the trend of using blue highlights to denote electric powertrains. The Mini Cooper SE's trim apparently will be yellow, as it was on the 2017 prototype.
As with pricing, BMW has been close-mouthed about the Mini Cooper SE's specifications.
Britian's Autocar magazine is guesstimating 181 horsepower and 199 pound-feet of torque. That's down just slightly from 189 ponies and 221 lb.-ft. in the standard Cooper S.
Remember, though, that an EV's torque comes on line, in its entirety, as soon as the motor starts spinning. A gas engine has to work for awhile to reach full torque.
Autoblog Green is placing the SE's range at about 120 miles, based on information gleaned from Mini representatives at a prototype drive event last year.
Details that emerged from the prototype event place the Mini Cooper SE's total weight at 286 pounds more than the internal combustion Cooper S, most of that in battery weight.
The Cooper SE's T-shaped battery will occupy the space usually given over to the transmission tunnel and gas tank. That's better than the electric Minis in the 2009 test – the batteries ate up the back seat and cargo areas.
The SE's body has been raised a bit to accommodate the battery, but the pack's low-slung location actually lowers the Cooper SE's center of gravity versus the Cooper S.
Like the Cooper S and other gas-burning Minis, the Cooper SE reportedly handles like a go-cart, with the quick acceleration that's come to be expected of electric cars.