The Trump administration reportedly wants to end federal EV tax credit as early as 2020, according to White House economic adviser Larry Kudlow.
In comments reported by Reuters news service, Kudlow said that "as a matter of policy" the administrations wants to end subsidies for electric cars as well as subsidies for renewable energy projects and "other subsidies that were imposed during the Obama administration."
[Estimated Reading Time: 2 min.]
Kudlow's comments could be looked at as further affirmation of President Donald Trump's apparent desire to undo anything done during the Obama years. But the "policy" apparently was launched by his upset with General Motors over its recent announcement of plans to close four U.S.plants and lay off up to 15,000 workers. Trump has been pushing a build-it-in-America policy for all manufacturers.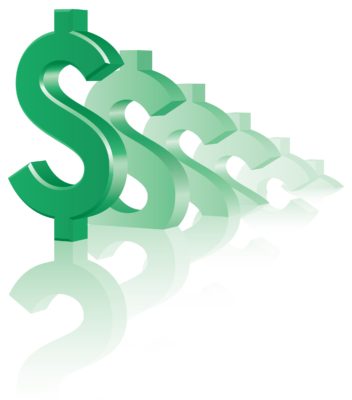 He has threatened via Twitter and in public statements to punish GM by cutting off federal subsidies. The automaker's Chevrolet unit currently has two vehicles, the Bolt EV and Volt plug-in-hybrid, that are eligible for a federal EV tax credit. A third GM model, the Cadillac CT6 plug-in hybrid, is being phased out in 2019.
Trump lambasted the company after its cutback announcement last week, referencing the 2009 federal bailout of a then-failing GM.
"The U.S. saved General Motors, and this is the THANKS we get! We are now looking at cutting all @GM subsidies, including for electric cars," he wrote in a Twitter post.
But Kudlow said that it likely would be illegal to cancel only GM's EV tax credits, so all would have to go.
The timeline, he said, is a bit flexible. "It's just all going to end in the near future," he said, adding that "I don't know whether it will end in 2020 or 2021."
Despite the White House's desires, Democrats take control of the House in January and are moving in the other direction, to expand or extend the credit. The program was created by Congress so cannot unilaterally be canceled by the administration, and a Democratic House isn't likely to support such a move.
Ironically, GM likely will no longer be eligible for the electric vehicle tax credit after 2020 because the company is about to hit the 200,000 sales threshold at which the subsidies for which a company's cars qualify begin phasing out over a 15-month period.
EV maker Tesla already is in its phase-out period and Nissan, which builds the Leaf EV, is expected to hit the sales threshold sometime in 2019.
Other automakers are far from achieving the electrified vehicle sales necessary to trigger the phase-out.
(All about the tax credit phase out.)