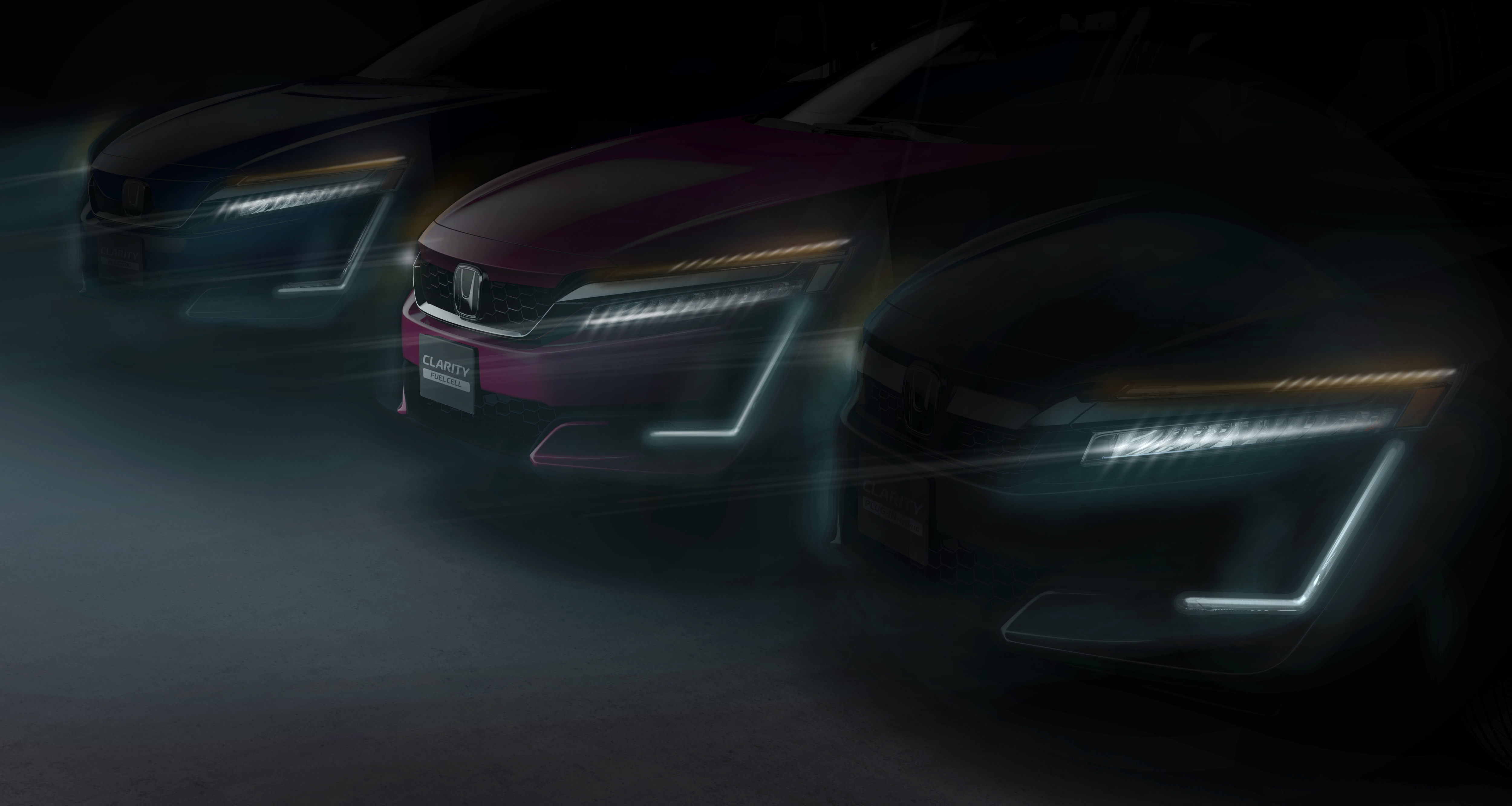 Honda plans to introduce the world to its upcoming Clarity battery-electric and plug-in hybrid models at the New York Auto Show's initial media day, April 12.
[Estimated Reading Time: 1 minute, 15 seconds.]
The models will complete the Honda Clarity family of fuel-cell electric, battery-electric  and plug-in hybrid sedans. The Clarity fuel cell (FCEV) was introduced last year and so far is available only in California, home of most of the nation's hydrogen fuel stations and its toughest zero-emissions vehicle requirements. The battery-electric and plug-in hybrid models are expected to launch later this year. The Honda Clarity BEV initially will be limited to the dozen states that have adopted California clean car rules while the Clarity PHEV will be a 50-state car.
In a teaser photo released by Honda, it appears as though the overall body style introduced with the midsize, five-passenger Clarity FCEV will remain, with changes to the front fascia (and perhaps wheels and rear-end treatments) differentiating the models.
Honda has been pretty close-mouthed about performance info, but recently said that the Clarity PHEV would deliver more than 40 miles of all-electric range. That would give some competition to the PHEV segment's electric-range champion, the Chevrolet Volt, which delivers up to 52 miles  of all-electric range.
There have been reports that the Honda Clarity BEV will be marketed as a commuter or city car with less than 100 miles or range – a recent report in Automotive News said it will top out at around 80 miles per charge.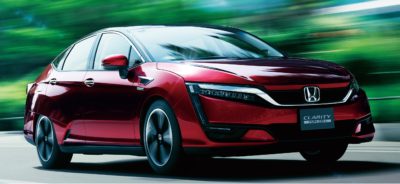 The Clarity FCEV is EPA-rated to deliver 366 miles of range per tank of hydrogen (it holds 5.46 kilograms – 12 pounds – of compressed hydrogen gas, the energy equivalent of 5.4 gallons of gasoline).