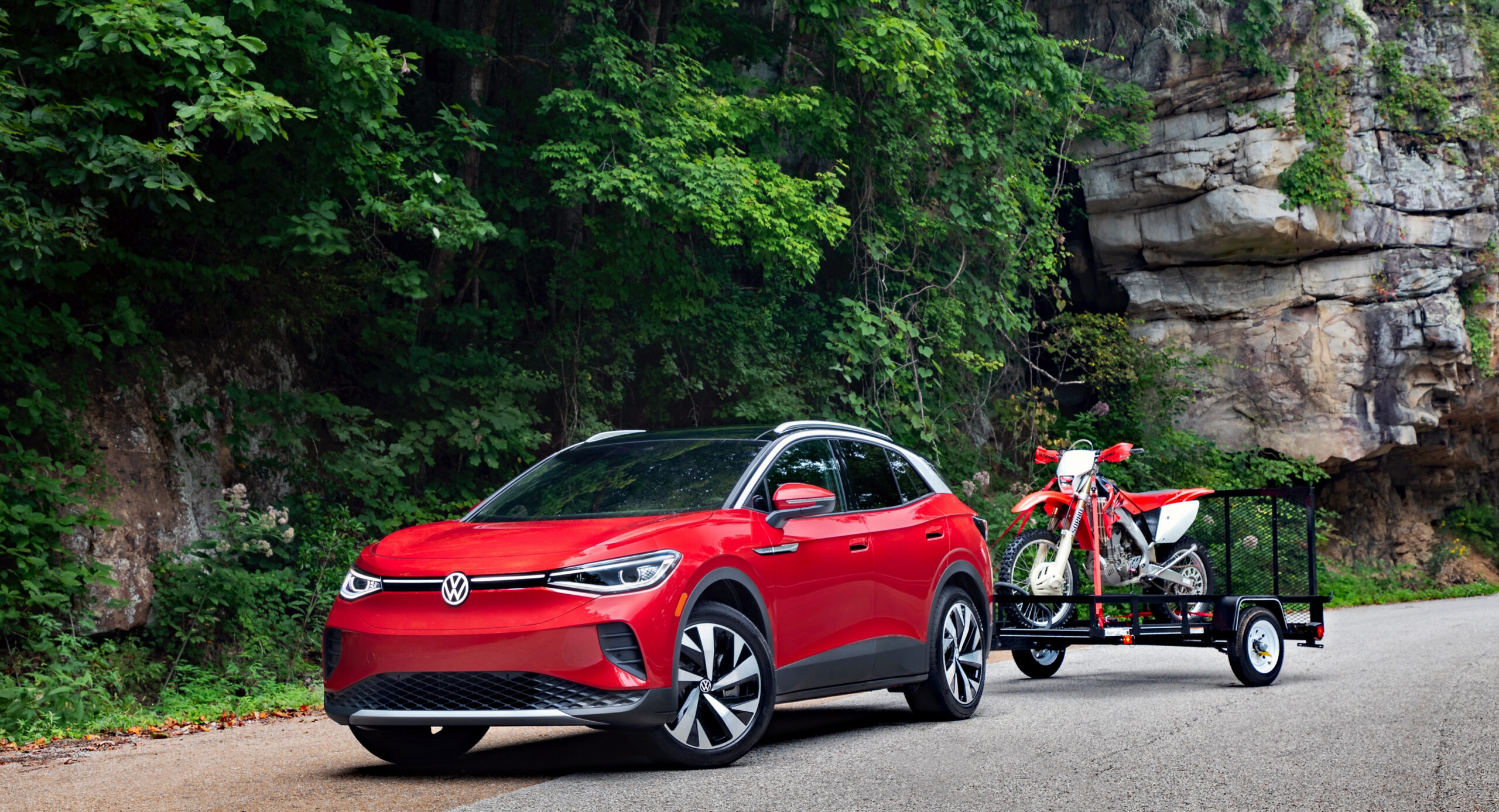 The battery packs are the same but the all-wheel drive systems add weight to Volkswagen's ID.4 AWD models, and the result is more power but less range than the rear-drive versions.
The EPA has bestowed a 249-mile estimate on the ID.4 AWD Pro while the AWD Pro S gets an EPA-estimated 240 miles of range.
Rear-wheel-drive trims previously received EPA estimates of 260 miles for the Pro and 250 miles for the Pro S.
The EPA-estimated fuel economy in the equivalent of miles-per-gallon for the ID.4 AWD Pro is 97 MPGe in combined city and highway driving. The EPA estimate for the AWD Pro S is 93 MPGe combined.
ID.4 models have an 82-kWh battery ( 77 kWh usable). For the ID.4 AWD trims, the battery feeds dual electric motors – one on each axle – with a combined maximum of 339 pound-feet of torque and 295 horsepower -down from VW's original estimate of 302 hp. Rear-drive ID.4 trims are rated at 201 horsepower.
Volkswagen says an AWD model with only 5 percent of its charge remaining can be replenished to an 80 percent charge in just under 40 minutes on a 125-kilowatt Level 3 (DC) fast charger.
All ID.4 owners get three years of free, unlimited charging at Electrify America's DC Fast Charging network, which now boasts more than 650 charging stations with more than 2,700 DC fast chargers. The network includes two cross-country routes.
The 2021 ID.4 AWD Pro has a starting of $44,870; the AWD Pro S at $49,370. Rear-wheel-drive ID.4 models start at $41,190 for the Pro and $45,690 for the Pro S. All ID.4 models are eligible for a federal tax credit of up to $7,500 – depending on buyers' income tax liability for the year of purchase – and additional state and local incentives where available.