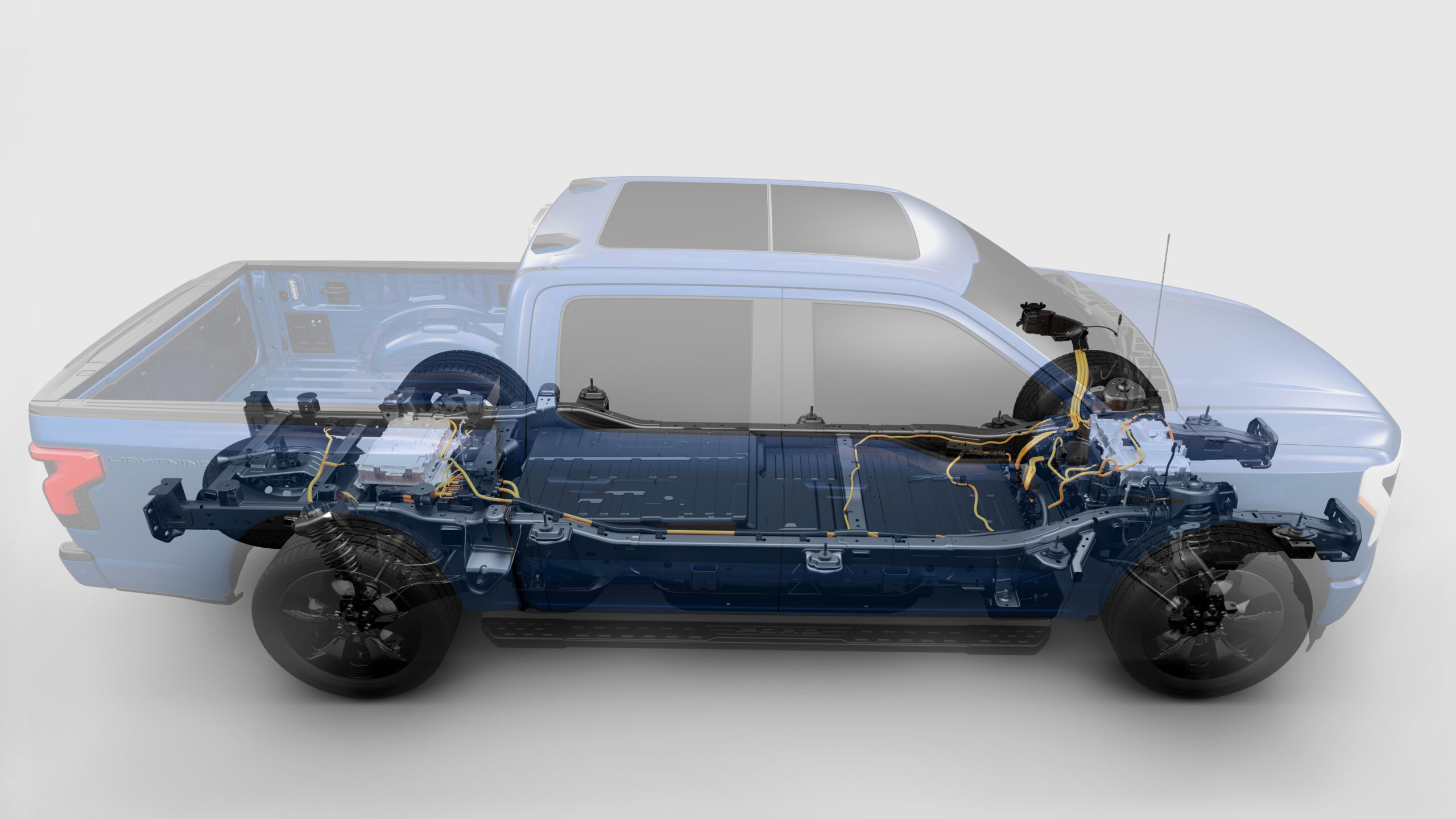 Electric vehicle expectations including demand for its still-to-come F-150 Lightning electric pickup has prompted Ford Motor Co. and its battery partner to plan an $11.4 billion investment in a new Ford EV complex and two new EV battery plants.
The EV complex will be dedicated to new electric vehicles in the F-Series family, Ford said. The company didn't offer specifics but they apparently will take the electric F-Series lineup well beyond the Lightning. The battery plants will supply future EVs as well.
The facilities, in Tennessee and Kentucky, will employ about 11,000 workers when at full capacity. They are slated to open in 2025.
The Ford EV complex – a six square mile site to be called Blue Oval City – will be built in the western Tennessee community of Stanton and will include assembly facilities for "an expanded lineup of electric F-series vehicles" as well as a battery plant, battery material recycling facility and space for key EV component vendors.
Ford said the 3,600-acre complex will cost $5.6 billion and employ upward of 6,000 workers.
The Kentucky battery plants, a venture with Ford's South Korean battery partner SK Innovation, will cost $5.8 billion and employ about 5,000 workers.
Ford's share of the total investment in both facilities $7 billion, the company said.
The BlueOvalSK Battery Park, will be on 1,500 acres in Glendale, Ky. in the central part of that state. It will supply EV batteries to assorted plants in North America that will be building "next-generation electric Ford and Lincoln vehicles."
The twin plants will be capable of producing up to 86 gigawatt hours of battery cells annually, 43 gigawatts each. That's about twice the present production of Tesla's Gigafactory near Reno, Nevada.
When completed, the Blue Oval City complex in Tennessee will be one of the largest automobile manufacturing campuses in the U.S.
The new spending is on top of previously announced expansion of Ford's River Rouge Electric Vehicle Center in Dearborn, Mich. That facility opened earlier this year for production of F-150 EVs.
Ford has said that it has received more than 150,000 advance reservations for its upcoming F-150 Lightning and that sales of the Mustang Mach-E are strong despite slowdowns caused by Covid-19 precautions and by a global microchip shortage.
The automaker has said it expects fully electric vehicles to account for 40 to 50 percent of its annual global vehicle volume by 2030.