Happy Hydrogen Day!
It's Hydrogen and Fuel Cell Day and to celebrate, Toyota has announced a feat of super hypermiling: The 2021 Toyota Mirai fuel-cell electric sedan has made the Guinness World Records book by traveling 845 miles on a single tank of hydrogen.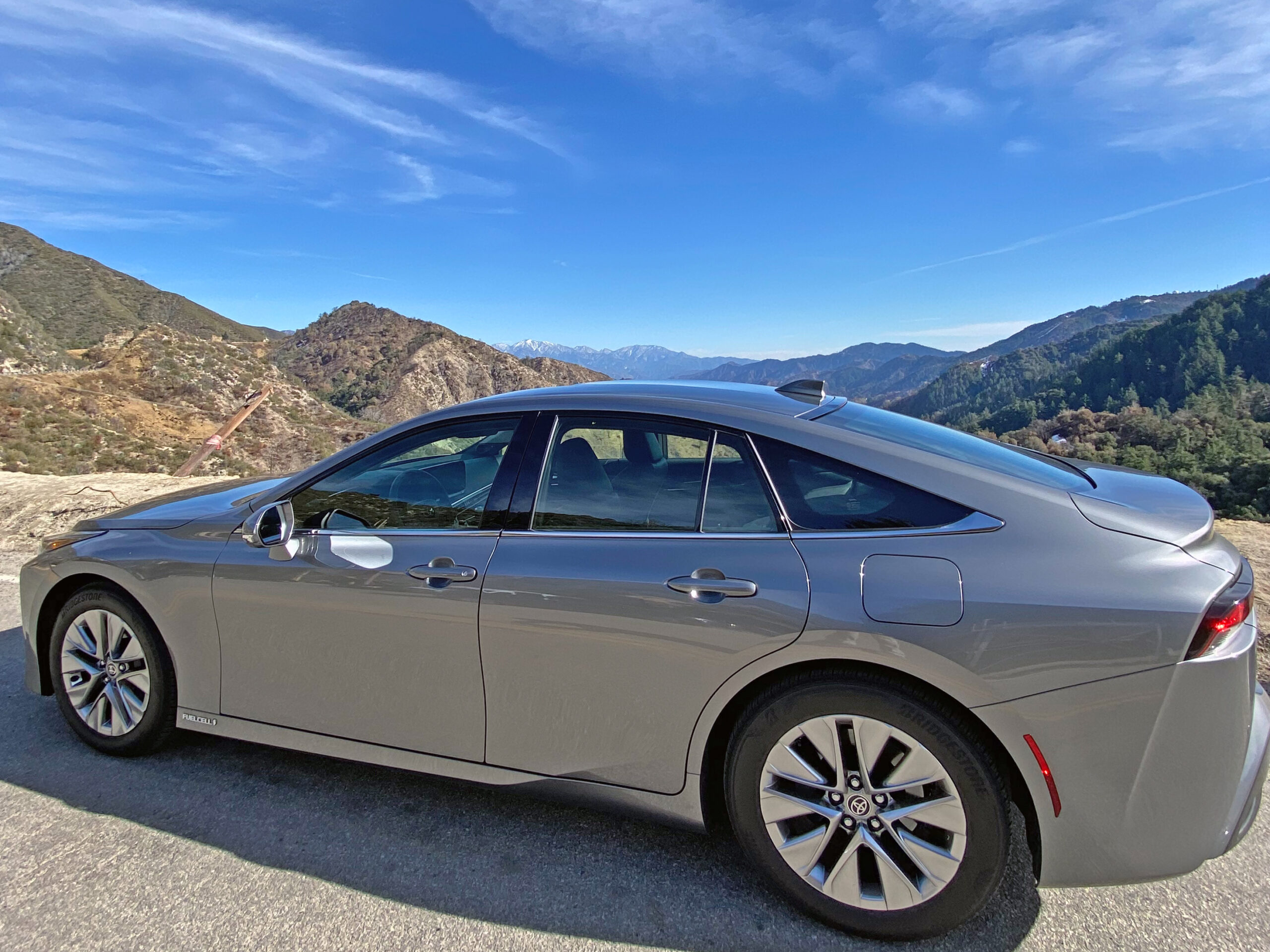 That's the fuel efficiency equivalent of 152 miles per gallon of gasoline.
[A 2-min. read.]
The car, driven by hypermilers Wayne Gerdes and Bob Winger, was filled with 5.65 kilograms of compressed hydrogen gas – the energy equivalent of 5.6 gallons of gasoline – and driven around Southern California, mostly on freeways, for 473 miles on the first day and 372 miles the second day.
While the duo achieved 152 mpg-equivalent during the 22 hours of drive time, the Mirai is officially EPA-rated at 74 mpg-equivalent for the base XLE trim and 65 mpg-equivalent for the heavier Limited trim.
Toyota didn't provide a blow-by-blow of the two drivers' techniques, but hypermilers typically have a feather-light accelerator foot, avoid quick starts and hard braking, coast as much as possible, drive at or slightly below the speed limits, keep the windows closed but use little or no heating and air conditioning, and run on tires inflated to the maximum manufacturer-recommended pressure to reduce rolling resistance.
TheGreenCarGuy – who has a leaden accelerator foot, likes AC and tends to brake hard – achieved a far-less impressive 48 mpg-equivalent in a 2021 Mirai XLE on a 127-mile run early this year than included 40 miles of steep, twisty mountain roads with the rest on freeways (about 80 miles) and city streets.
To augment the incredible efficiency numbers hypermilers can achieve just through their driving techniques, they often alter a vehicle's aerodynamics with add-on bits and pieces to make it more streamlined, and remove stuff – like back seats – to reduce weight.
While Toyota used the lighter XLE trim for the mileage event, a company spokesperson said there were no modifications to the stock car.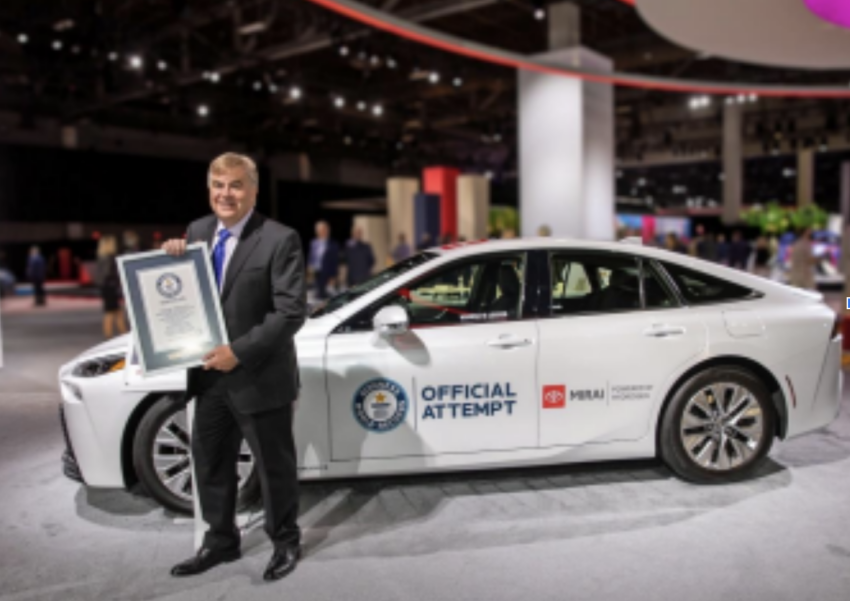 The drive was monitored by a Guinness World Records observer and Toyota said it followed the company's rules and documentation procedures.
Gerdes and Winger made the drive this summer on Aug. 23 and Aug. 24, when temperatures never exceeded 83 degrees.
On Day 1, the duo drove from the Toyota Technical Center in Gardena, Calif,. south to the border city of San Ysidro and then north again to Santa Barbara, using the Pacific Coast Highway for part of the trip.
Day 2 consisted of driving loops on the busy San Diego Freeway (405) between Los Angeles and Orange County in morning and afternoon rush hour traffic – guaranteed to make for slow, fuel-saving driving.
The 2021 Mirai, which is sold in California and Hawaii – the only states with public hydrogen stations – recently won a place on the prestigious "10 Best Engines and Propulsion Systems" list published annually by Wards Auto.
Toyota is one of just two automakers – along with Hyundai and its Nexo SUV – actively marketing a fuel-cell vehicle. Honda recently took its Clarity FCEV off the market in the U.S. as part of a decision of end production of the entire Clarity lineup, but has said it intends to continue developing and, ultimately, selling hydrogen fuel cell vehicles.
And, n case you wondered, Hydrogen and Fuel Cell day is a creation of the Fuel Cell and Hydrogen Energy Association, an international industry trade group. Oct. 8 was selected as the day because hydrogen's atomic weight,1.008, which looks a lot like the numeric rendering of the month and day: 10.08.