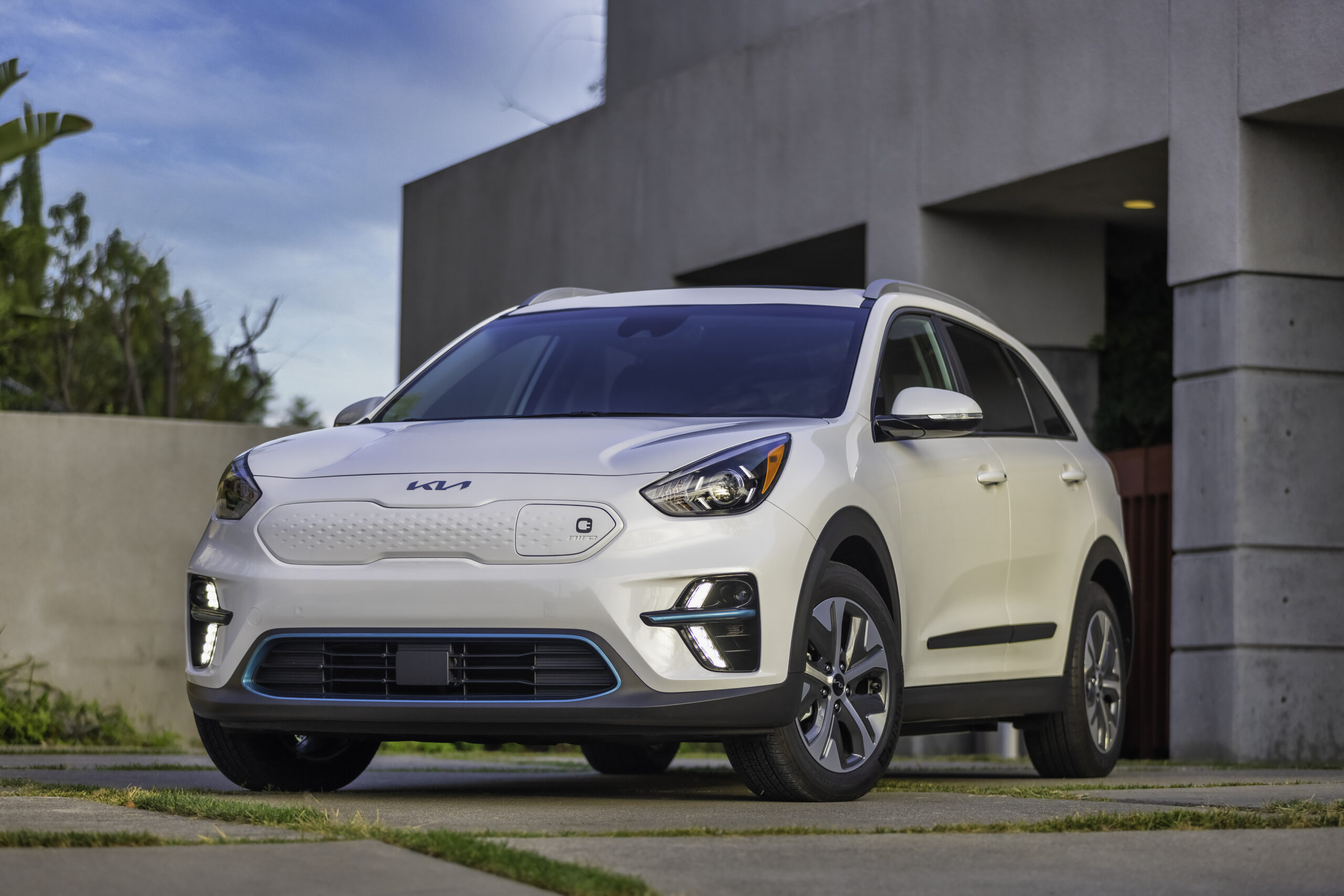 Despite rumors earlier this year about big changes coming for the 2022 Kia Niro, the small hatchback's Plug-in Hybrid and EV variants are largely unchanged for the new model year.
New badging shows off Kia's redesigned logo and the EV's base trim gets a 10.25-inch infotainment center touchscreen with upgraded features for the 2022 model year, and that's it.
[A 1-min., 30-s3c. read.]
Pricing for the plug-in hybrid is unchanged for the lower trims, at $30,765 for the LXS and $34,565 for the EX. The EX Premium gets a $60 price drop to $37,665. (That's no typo – $60, only one zero).
The 2022 Kia Niro PHEV is eligible for a federal tax credit of up to $4,54, as well as for any available state and local incentives.
The Niro EV retains its 239-mile range rating for 2022 and the base EX trim replaces an 8-inch infotainment screen with the larger touchscreen, a move that also adds navigation, satellite radio and a Harmon Kardon sound system.
The 2022 Kia Niro EV EX trim gets a $900 price hike thanks to the added content. It now starts at $41,165. Pricing for the EX Premium trim remains unchanged at $45,825.
All prices include Kia's $1,175 destination charge.
The new badging sports the Kia logo introduced with the 2022 Kia Carnival minivan and Stinger fastback coupe earlier this year and scheduled to be applied to all '22models. For the Niro, it is located on the front fascia, rear liftgate, steering wheel centerpiece and the center caps on the alloy wheels.
There was much speculation that a major refresh or even a redesign was in order to keep the Niro plug-ins from being completely overshadowed by the upcoming Kia EV6. The all-electric crossover is a purpose-built EV on a new platform and is larger, more powerful and a lot sportier than the Niro EV, which, along with the Niro PHEV, is based on the gas-electric Kia hybrid introduced in 2016.  The 2021 models got a lot of new safety features and technology upgrades.
Kia has indicated it intends to sell the Niro alongside the EV6 and there is now a pretty good indication – by way of spy photos out of Europe – that it will be redesigned for 2023.