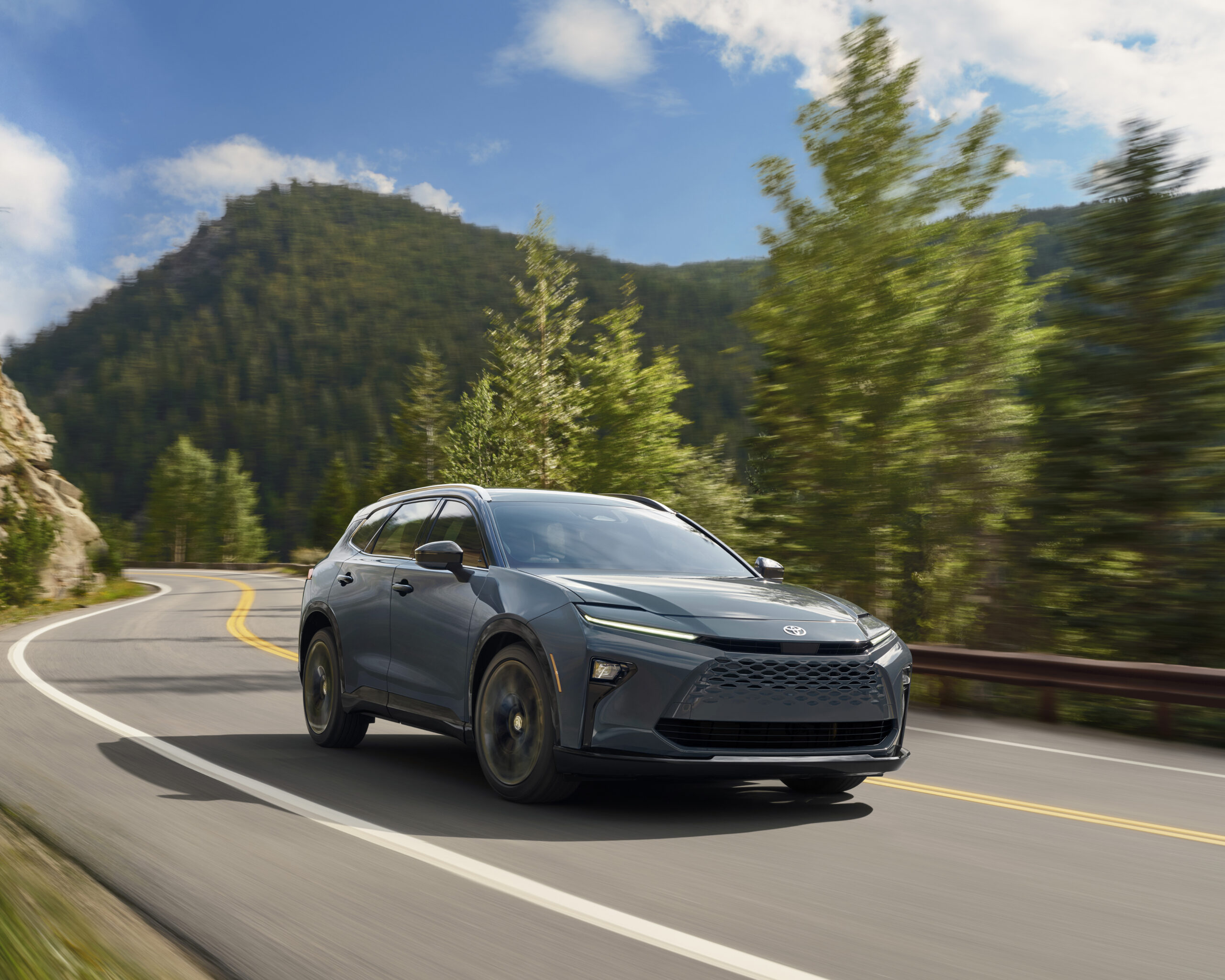 There's a new station wagon in town, and it's Toyota's latest SUV – the 2025 Toyota Crown Signia hybrid.
The two-row gas-electric five-seater is a sporty, low-roofed SUV-like version of the redesigned Toyota Crown sedan that debuted in 2023.
Automakers are loath to call a wagon a wagon, but if the Signia's rear window lost its forward slant and sat proudly upright, that's what the new addition to the Crown family undeniably would be. And that's not a bad thing.
Station wagons lost their allure in this country when it was decided that minivans could take their place. Now, like minivans, they're stuck with a "mom's car" image. In reality, they can be a practical and good-looking alternative to a big boxy SUV, capable of carrying just as many people and just as much luggage with better fuel efficiency.
They only hurt in comparisons when it comes to hauling tall stuff and, in the minds of some, the ability to project a rugged image.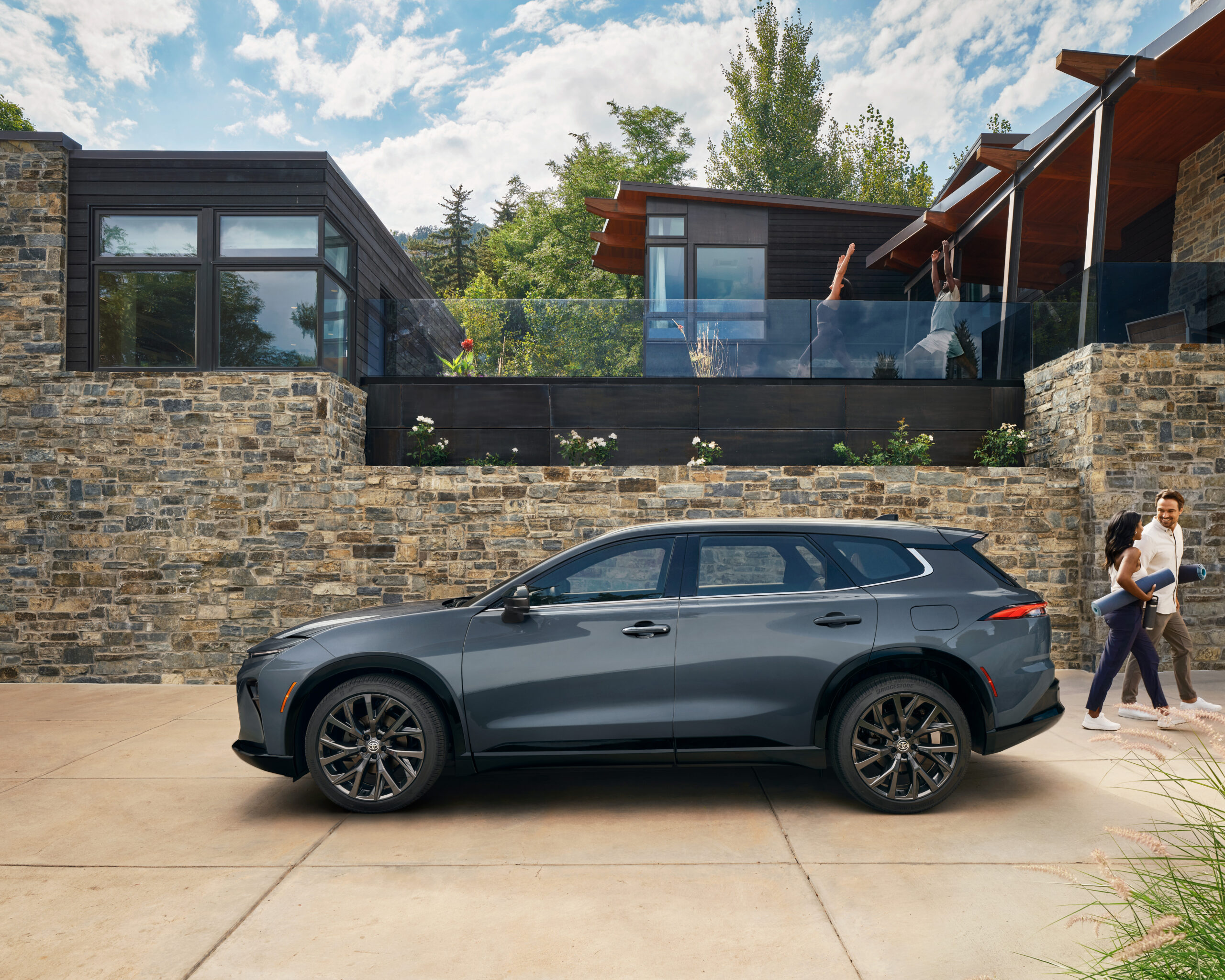 By the way, Signia mean "symbols" in British English, but in Scandinavian countries it is a feminine name that stems from an obsolete term meaning "victory."
But back to the Crown Signa
Crown is Toyota's longest continuously used nameplate and until now Crowns have always been sedans. The most recent redesign was for 2023 – the 16th generation of the Crown line that began in 1955. While constant everywhere else, the Crown was dropped in the U.S. market in 1972 and replaced by the Camry. So last year's reintroduction here came after a 51-year hiatus.
When the Crown redesign debuted, Toyota showed a low-slung sedan, a lifted sedan (that's the one we got), a Crown Sport hatchback with even more power and rear-wheel steering, and the Estate, but didn't say exactly when each would roll out.
Now we know. The other three are available in Japan, the lifted sedan is in the U.S. already and the Signia will hit U.S .dealerships in the summer of 2024 as a '25 model.
Hybrid power and efficiency
It will use what appears to be the same gas-electric hybrid powerplant with electronic on-demand all-wheel drive as the lower two trims of the U.S. version of the Crown sedan, but with a few more horsepower.
Those ponies, 243 of them at maximum output versus 236 in the sedan version, are unleashed by a 2.5-liter four-cylinder gas motor working with two small electric motors – one on each axle. Power will be directed through a CVT – continuously variable transmission. The Crown Signia will operate normally as a front-wheel drive vehicle but the rear motor will kick in and drive those rear wheels when extra power or traction is needed.
The automaker said it expects the Signia to garner a 36-mpg combined city-highway fuel economy estimate from the EPA.  It might get better. The Crown sedan got an EPA rating of 41 mpg combined after Toyota estimated that it would only manage38 mpg.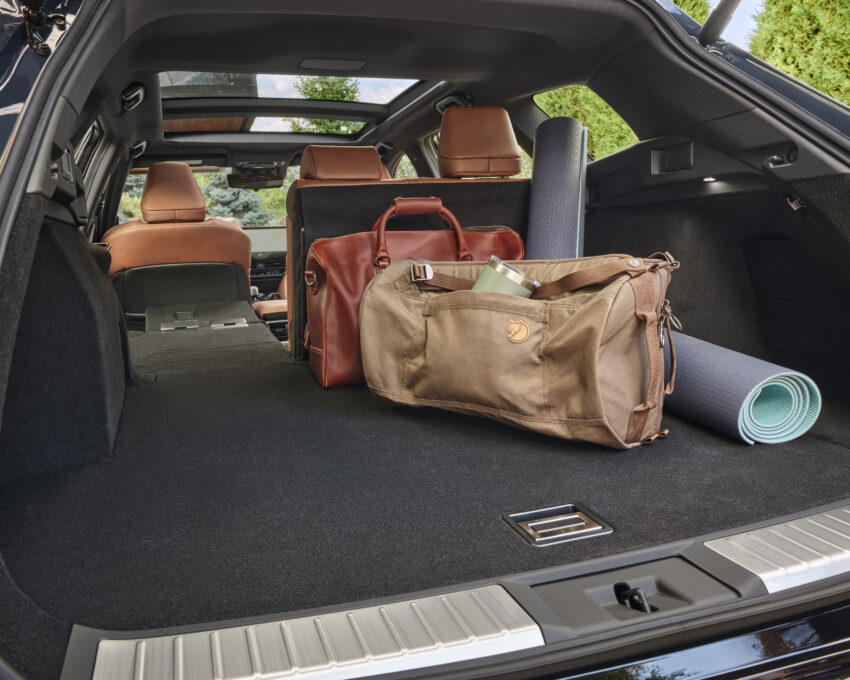 Cargo
Toyota says the Crown Signia will be rated at up to 2,700 pounds, which isn't too shabby.
The company hasn't released information on the Signia's exterior and interior dimensions, except to say that when the rear seat backs are folded flat the cargo area floor extends for a full 6.5 feet.
We expect it will be able to haul quite a bit, though.
Crown features
The 2025 Crown Signia will be available in two trim levels, XLE and Limited, and will be fairly well-equipped.
Pricing hasn't been disclosed, but the Crown sedan starts at just over $41,000 and there's bound to be a premium for an SUV. Shall we say $45,000 for the base model?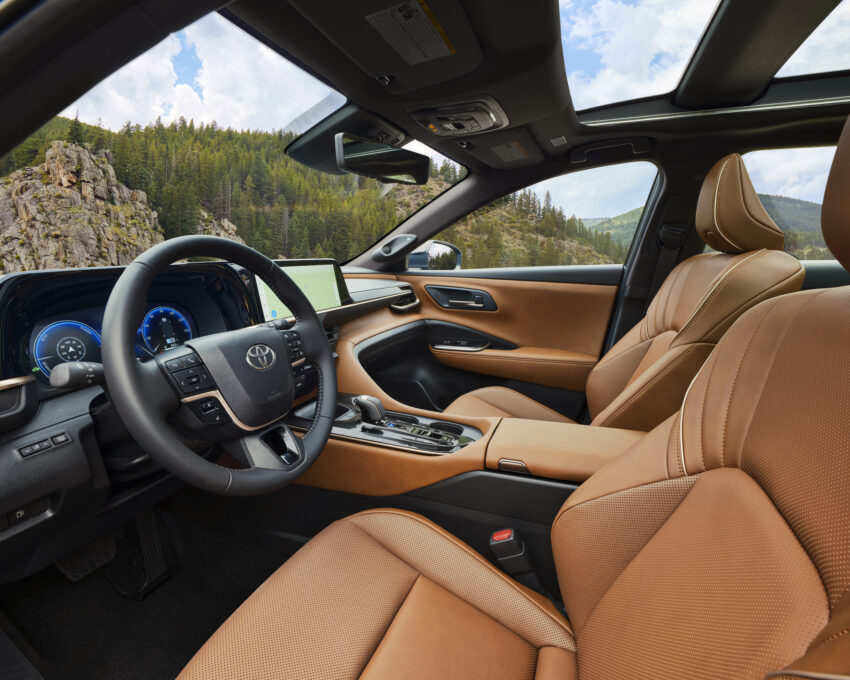 Standard equipment on the XLE includes 19-inch alloys, LED headlights, fabric and faux-leather upholstery with 8-way power adjustable and heated front seats, heated leather steering wheel and a leather shift knob, a fold-flat 60/40 split rear seat, a customizable 12.3-inch driver information screen, a 12.3-inch infotainment touchscreen with a six-speaker audio system, wireless Apply CarPlay and Android Auto, wireless phone charging, a trio of USB ports up front and two more in the rear seating area, and a hands-free (kick sensor) power liftgate. There's also a two-zone climate system with separate vents for the rear seating area.
The Limited gets all that, plus a panoramic glass roof, 21-inch alloys, real leather upholstery with heated and ventilated front seats and heated rear seats, a driver's seat memory system, a digital rearview mirror, and an 11-speaker JBL audio system.
The Limited can be further upgraded with an optional Tech package that includes a panoramic 360-degree camera system with overhead and curb views, folded exterior side mirrors with puddle lights and automatic tilt-down when the transmission is shifted into reverse
Unlike some new Toyotas, the Crown won't have a two-tone paint option among its five exterior color choices. There will be two interior color scheme, tan and black.
Safety and driver assistance
Both Crown Signia trims get the Toyota Safety Sense 3.0 package of safety and driver assist tech including front collision mitigation with vehicle, bicycle and pedestrian detection; lane departure alert with steering assist, full-range cruise control; lane keeping assist and automatic high beams. 
A blind spot monitor with rear-cross traffic alert also is standard.
The Limited also gets front and rear parking assist with automatic braking.
An optional Advanced Technology package for the Limited adds a front cross traffic alert, lane change assist and Toyota's subscription-based Traffic Jam assist system that provides for automated steering, braking and acceleration at speeds of under 25 mpg under certain traffic conditions on limited-access roads. Traffic Jam Assist requires a subscription to the automaker's Drive Connect package of connected services after a one-year free trial.
All photos courtesy of Toyota