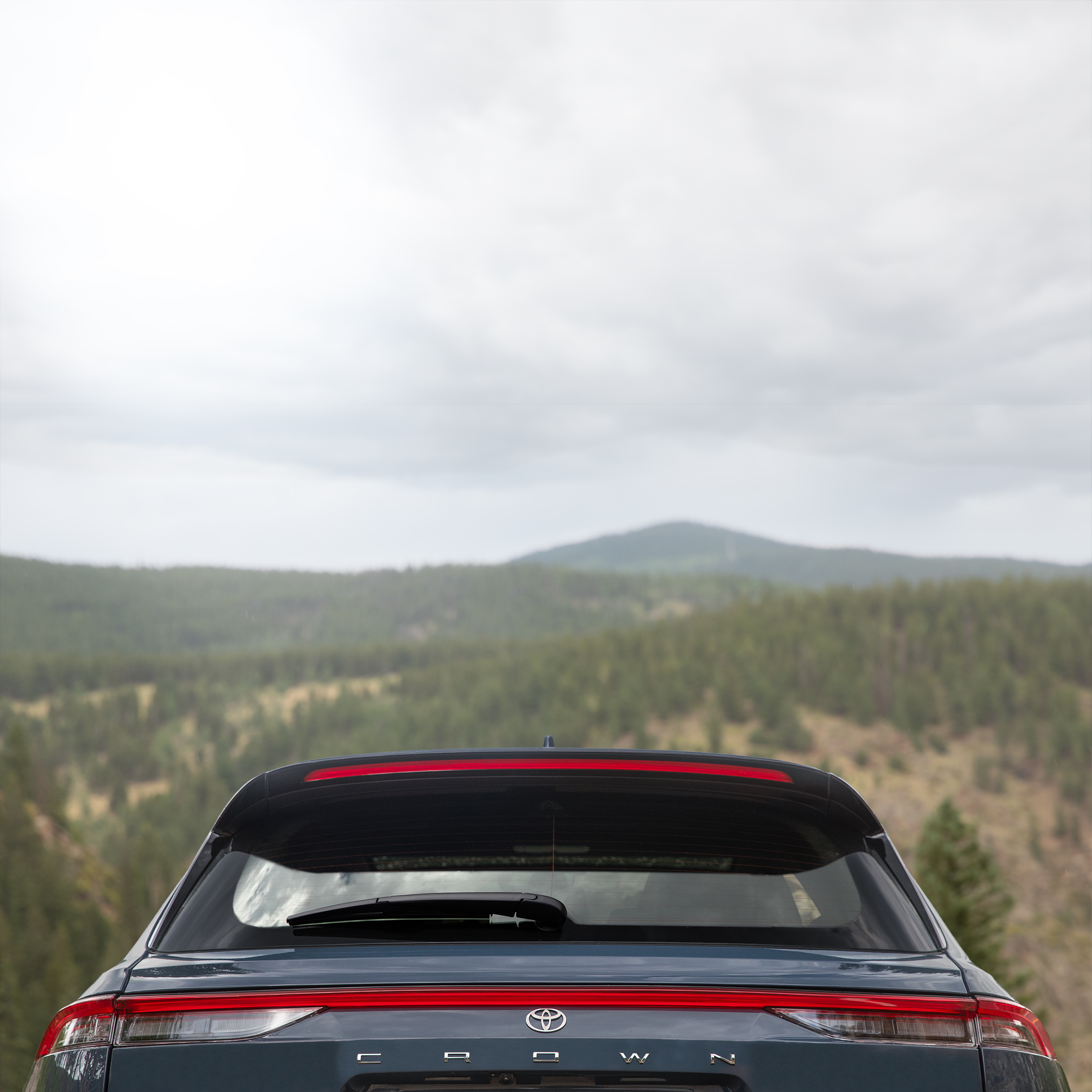 Toyota's new hybrid – to be unveiled a few days prior to the 2023 LA Auto Show's Nov. 17 opening , is, indeed a gas-electric hybrid SUV version of the redesigned Crown sedan that debuted in the U.S. in late 2022.
Toyota teased the new SUV in late October with a photo revealing a portion of the rear liftgate that included the letter "C" from the nameplate – leading us to speculate that it could be a Crown or a downsized version of the Century SUV executive limo at debuted as a Japan-only model earlier this year.
Now, with this new taser photo, it is clear that Toyota's bringing a Crown SUV – a sporty wagon-like version just went on sale on Japan – to the US to join the sedan.
And here's a shot of the Japanese version, called the Crown Sport.