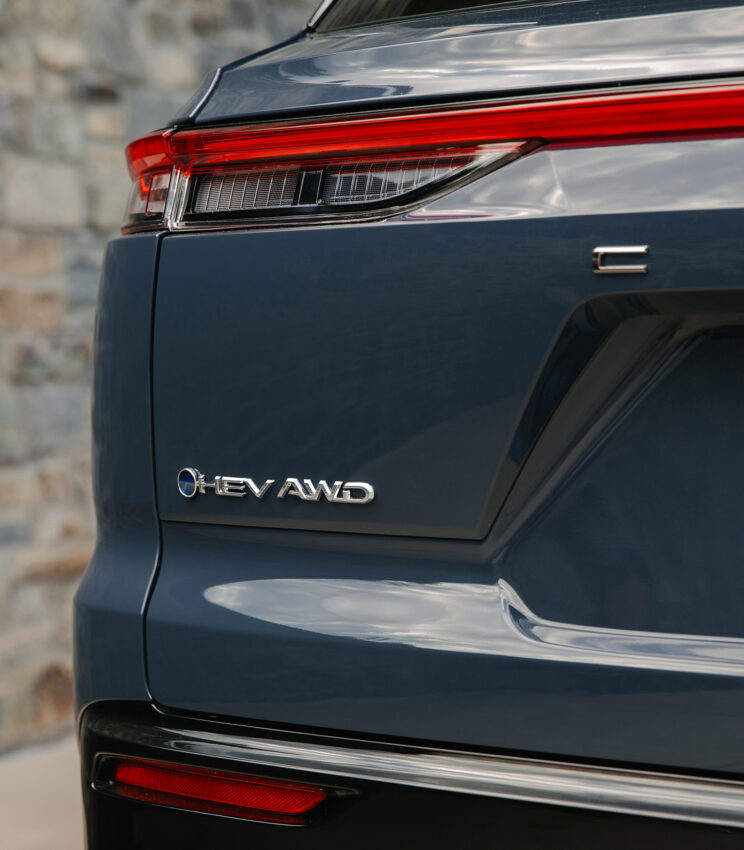 A week after teasing the introduction of what appears to be the 2025 Camry sedan, Toyota is at it again – this time with a teaser shot of a new hybrid SUV.
Clues? Toyota says it will be a mid-size, and the teaser photo shows a relatively squared-off rear end with a name that appears to begin with a "C."
With hybrid versions of the RAV4 and Corolla Cross small SUVs, midsize Highlander and Grand Highlander and full-size Sequoia hybrids already in the lineup, there doesn't seem to be much room for another gas-electric SUV in the stable, but Toyota is committed to its hybrid tech, so why not?
We don't claim any special insights, but Toyota recently introduced a chauffeur-driven, squared-off SUV version of its Century executive sedan in the Japanese market but made it a multinational announcement – a hint that it may have plans for the Century nameplate outside of its home market.
There's also the (new to the U.S.) redesigned Crown -a Camry-sized hybrid sedan. In other markets, there's also a wagon-like Crown SUV crossover.
Of course, that "C" in the Toyota teaser could signify that it's a Camry SUV, or, a just a CUV, or ii could be something else altogether.
We shall see.
Meantime, here's a look at the full-size Century for Japan's very-well-to-do executive class, and at the global Crown lineup that was initially revealed last year – the SUV is in gold at the right. .