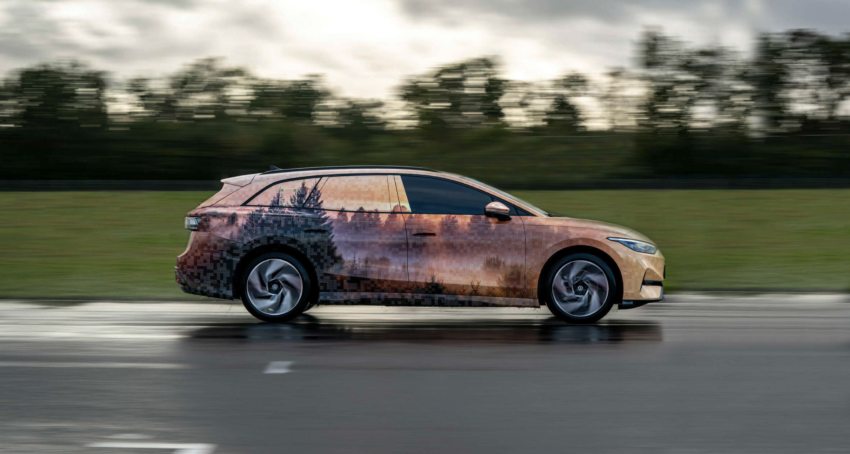 It's a minority position in the U.S., but TheGreenCarGuy likes wagons, and Volkswagen is about to launch a new one in Europe – the VW ID.7 Tourer.
It's not slated for the U.S, and is still in camo, but VW was nice enough to post some pix so we thought we'd share them.
The automaker isn't providing much in the way of info about powertrain or features, but as it is part of the ID.7 family we can give you some numbers from the "executive sedan," also called the ID.7 limousine; the Tourer ought not be too different.
The sedan was introduced with a single-motor, rear-drive powertrain rated at 282 horsepower. A dual-motor, all-wheel-drive version with more ponies is stil to come. Volkswagen says the rear-drive model can turn in a snappy 5–second zero-60 mph sprint.
The sedan has a fairly slippery profile and a drag coefficient, or Cd, of 0.23. The automaker says the Tourer (aka estate wagon, shooting brake or, in the U.S. , station wagon) is almost as slick, with a Cd of 0.24 (for comparison – the Tesla Model S and Mercedes-Benz EQS sport sedans boast drag coefficients of .20, the Ford F-150 Lightning comes in at around .43 and a common brick at about 1.5). A vehicle with a low drag coefficient consumes less energy pushing though the surrounding air.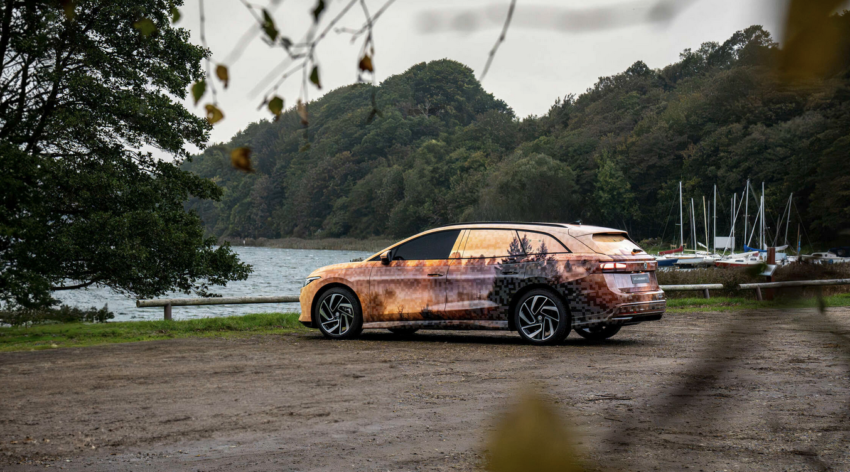 Volkswagen also says the ID.7 Tourer will be a two-row, 5-seater, with 19.25 cubic feet of cargo capacity with the rear seats up and 60.5 cubes with them folded flat.
The sedan, which debuts in the U.S. and Canada sometime in 2024, is offered in Europe with two battery options – 77 kilowatt-hours and 86 kWh. We figure the Tourer's battery pack will be at least 86 kWh so range will approach the 300-mile mark.
Once again, the ID.7 Tourer isn't slated for the U.S. market at this point.
But who knows – if people start asking….
And, for comparison purposes, here's a look at the ID.7 sedan: