It will be a hybrid
Replaces Avalon
Up to 38 mpg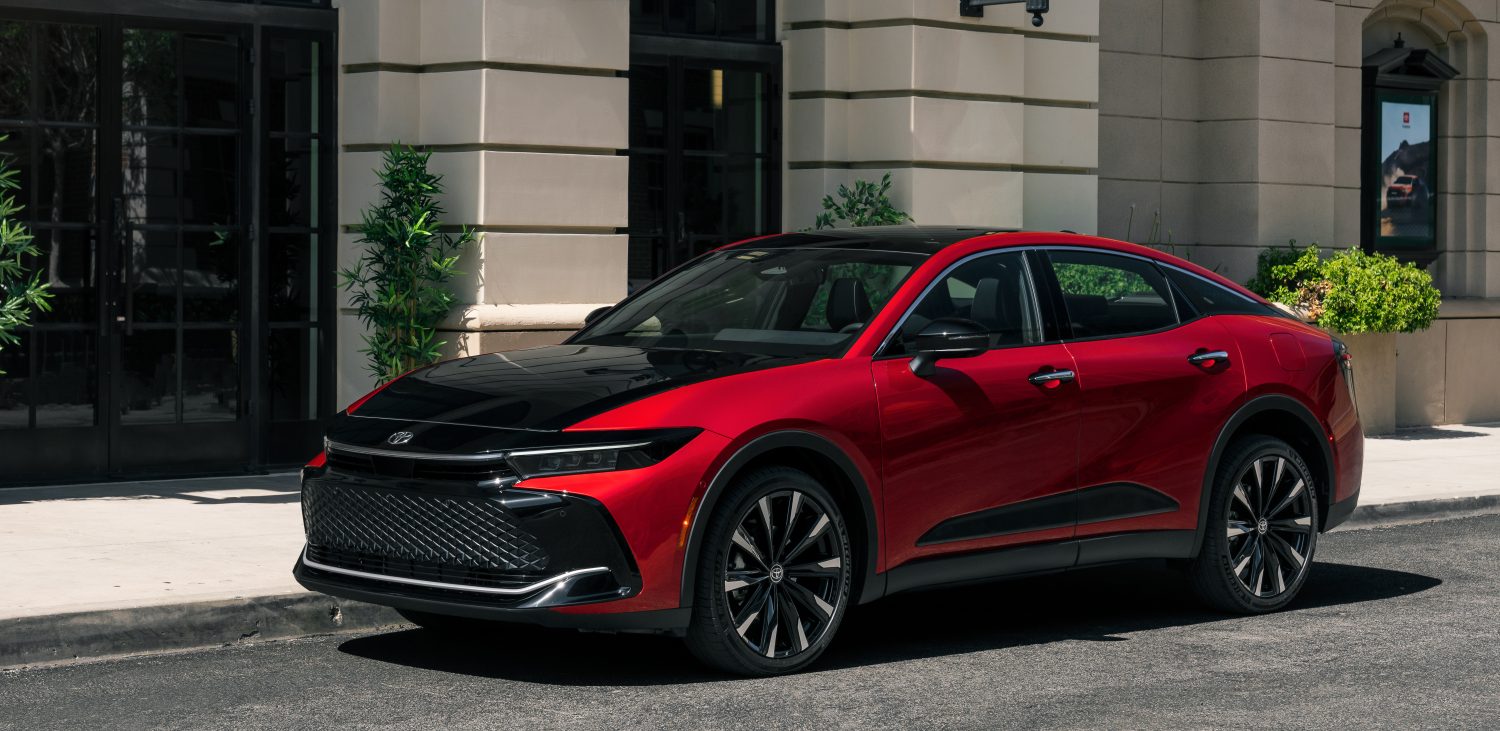 Toyota's flagship vehicle, the Crown sedan, makes its return to the U.S. market late this year – as a hybrid – after a 50-year absence.
The automaker has redesigned and re-engineered the 2023 Toyota Crown from the ground up as it begins its 16th generation and will have four body styles – a raised sedan-like crossover, a sedan, a sporty hatchback/wagon and a more traditionally SUV-styled crossover – available globally by the end of 2023.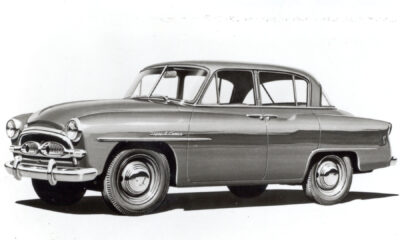 Th crossover launches in Japan now, with others to follow. But the first to hit U.S.shores will be the sedan, due in dealerships by late 2022. The Crown launched in Japan in 1952 and has never gone out of production although for the past few decades it has been sold mainly for upscale taxi, limousine and executive car service. The Crown was exported to the U.S. from 1958 through 1972, when it was replaced by the Toyota Corona.
Now the U.S. version of the 2023 Crown sedan will replace the Avalon sedan, which ceased production this year. There's no word yet on which other Crown styles, if any, will be approved for the U.S. market, which currently favors crossovers and SUVS – strongly – over sedans.
Two hybrid systems
Toyota said the U.S. Crown sedan will be available in three trim levels, all of them all-wheel drive with hybrid powertrains.
The top Platinum trim will boast a new Hybrid Max powertrain – the fourth generation Toyota hybrid system – with 340-horseower. It uses a turbocharged 2.4-liter engine to augment electric motors on the front and rear axles and send power to the wheels via a six-speed automatic transmission. Normal power distribution with Platinum trim's advanced electronic AWD system is 70 percent to the front and 30 percent to the rear with as much as 80 percent of power apportioned to the rear wheels as needed. Toyota said it is aiming for an EPA fuel efficiency rating of 28 mpg for combined cith and highway driving for the Hybrid Max system.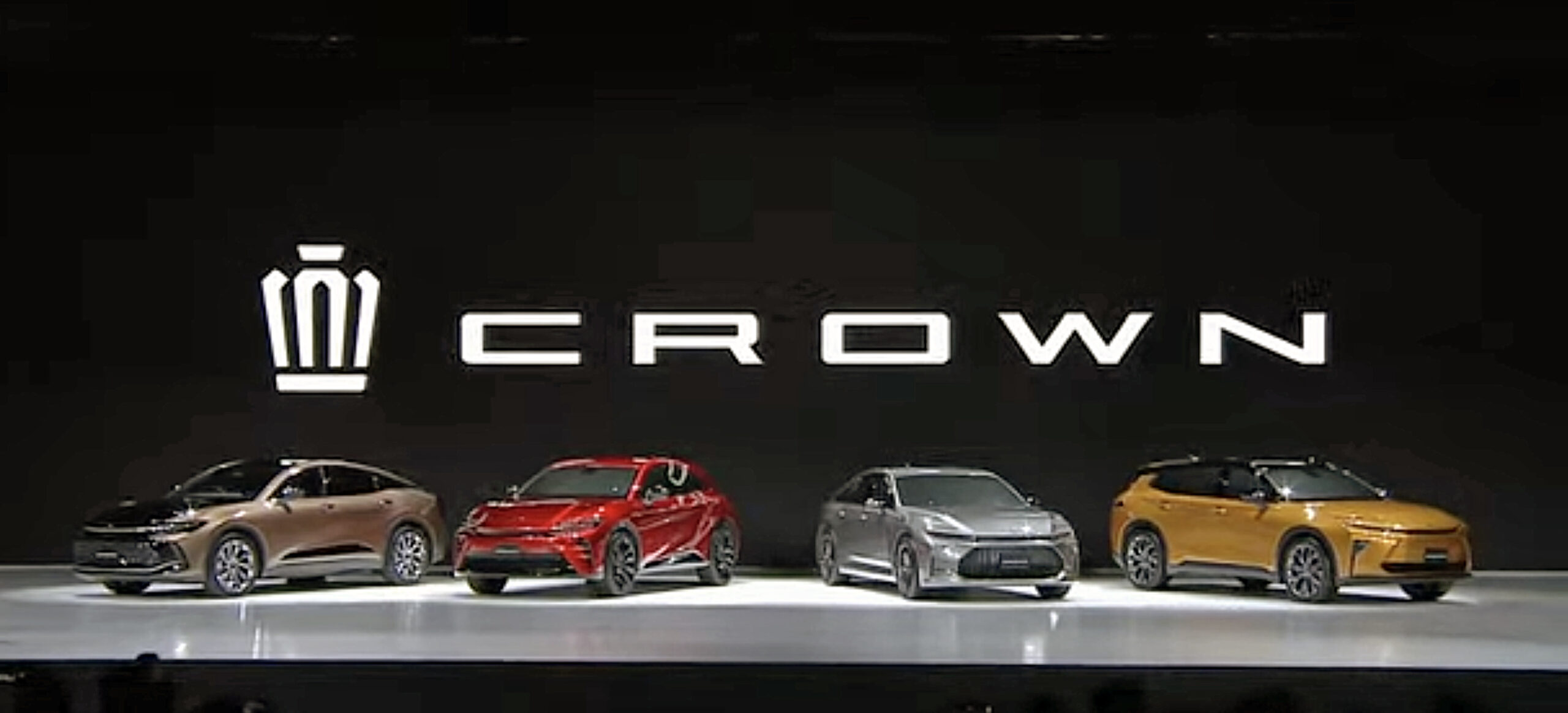 The two lower trims, XLE and Limited, will use the current AWD hybrid system that combines a normally aspirated 2.5-liter gas engine with front and rear electric electric motors and directs power through a continuously variable automatic transmission, or CVT. It operates as a front-drive system in normal circumstances but can shift as much as 80 percent of torque to the rear wheels as needed. Power output hasn't been disclosed but will be lower than the Hybrid Max system's. Fuel economy should be about 38 mpg combined, the company said.
Crown content
The base XLE trim will ride on 19-inch wheels, have heated and powered front seats, wireless smartphone charging, multiple USB-C ports and a single USB-A port, and a new Toyota Multimedia System with 12.3-inch touchscreen with cloud-based navigation, over-the-air navigation system updates and a 6 speaker audio system. Drivers will get a selection of three drive modes to play with.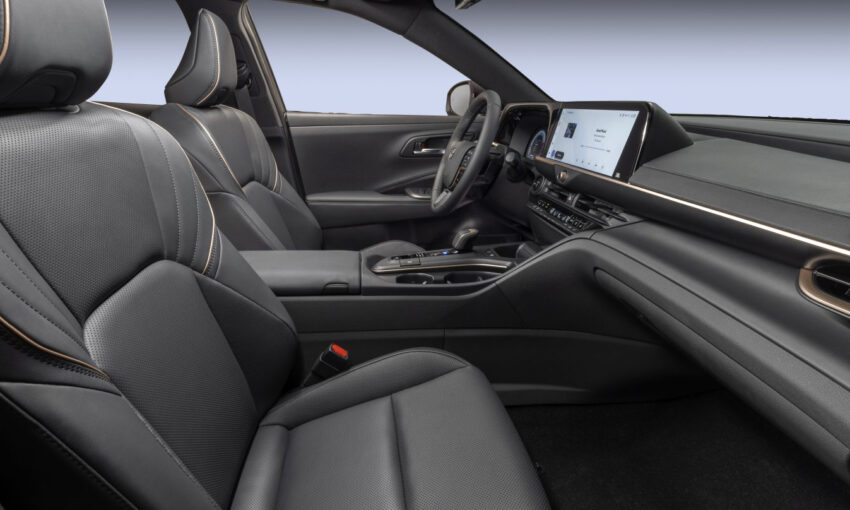 The Limited will add a panoramic glass roof, LED headlights, heated, leather-trimmed seating with ventilated front buckets, an 11-speaker JBL audio system, rain sensing windshield wipers and blind spot emergency braking.
An optional Advanced Technology package will add 21-inch wheels, a birds-eye view camera and a subscription-based digital key.
At the top of the heap, the Platinum adds to the XLE and Limited features with the more powerful Hybrid Max system, adaptive variable suspension, six selectable drive modes, advanced parking assist, a bird's eye view camera, two-tone paint schemes and 21-inch alloys unique to the trim level.
Safety and driver assistance features in the Toyota Safety Sense 3.0 package that debuted with the all-electric bZ4X earlier this year and is standard for all three Crown trims will include forward collision avoidance assist with pedestrian and motorcycle detection, intersection collision avoidance assist, adaptive cruise control, lane departure alert and lane keeping assist, lane centering assist and blind spot and cross traffic alert.
Pricing will be announced closer to the Crown's on-sale date.