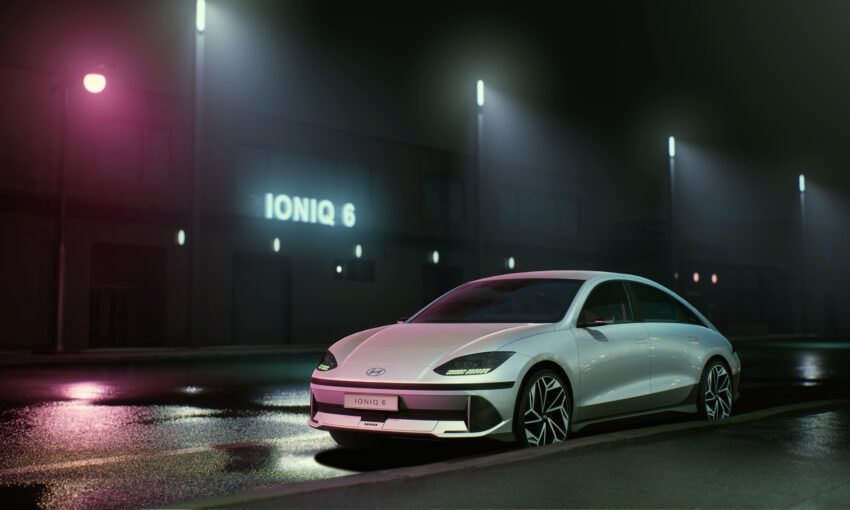 Hyundai's second all-electric vehicle, the Ioniq 6 Electrified Streamliner, hopes to bring to the sporty upscale electric sedan segment the same kind of excitement – new technologies and design treatments – that the Ioniq 5 brought to the crossover segment.
Design-wise, the Ioniq 6 lives up to its "streamliner" branding – a long, low, sleek almost coupe-like sedan that presents as an elegantly sweeping arc in profile. It has a very slippery .21 drag coefficient, down there with the Lucid Air as the most aerodynamic of all current production vehicles.
The overall design is quite elegant, with rounded surfaces, no sharp edges and a gently nipped-in waist.
Details of the North American version haven't been released, but the Korean model show at the Ioniq 6 unveiling in South Korea boasts two battery choices, rear- and all-wheel drive powertrains and the same ultra-quick 400/800-volt charging architecture as the Ioniq 5 and a scant handful of other new EVs.
The Ioniq 6 will be the first Hyundai with over-the-air updates for various electronic vehicle system controllers as well as for navigation and media software. The controller updates will let owners upgrade the controllers for electric
devices, autonomous driving, battery, and other systems.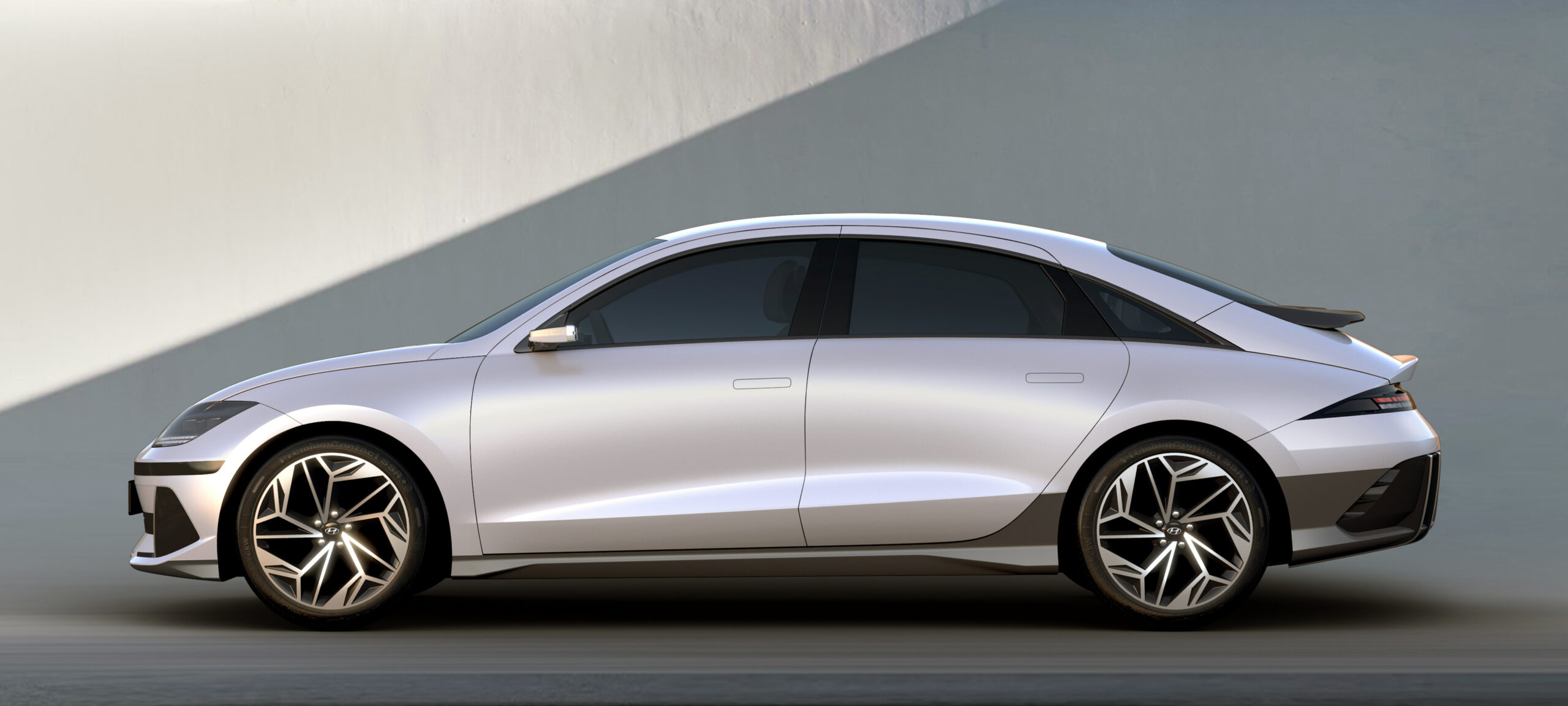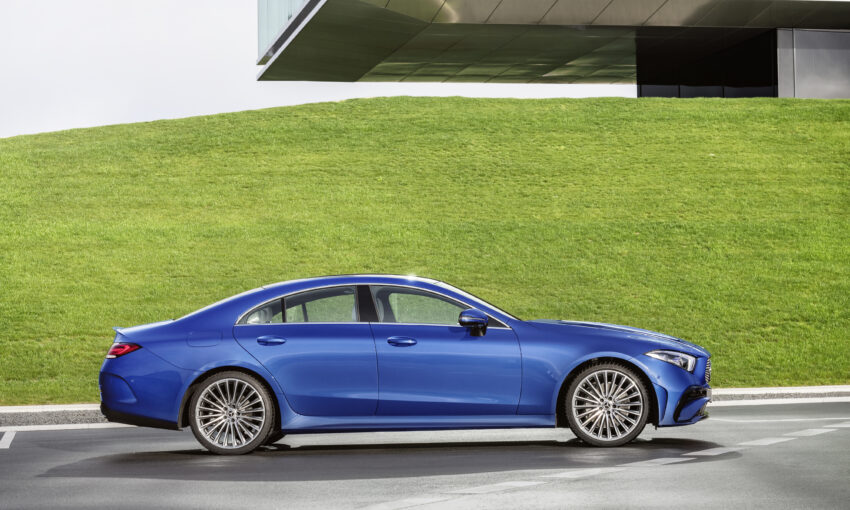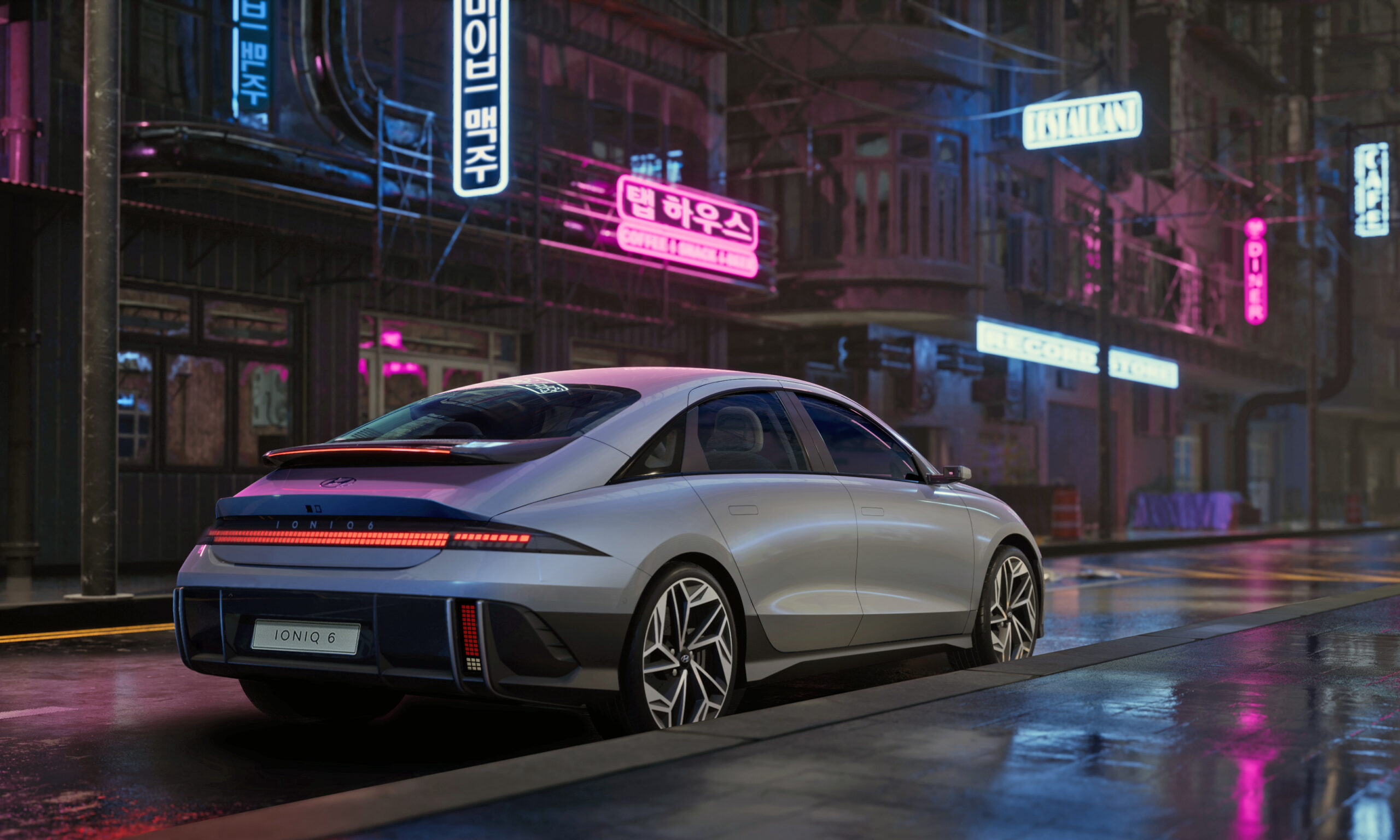 Coming Soon…ish
Hyundai said production will begin by late summer but that models bond for the U.S. won't start rolling ff the line until early in 2023.
Pricing and on-sales dates for various regions still to be announced, likely during or around the Los Angeles Auto Show in November.
We're anticipating late first-quarter of early second-quarter 2023 timing for the start of U.S. deliveries to customers.
Ponies and Pound-Feet
The Ioniq 6's electric drive system seems to be identical to that offered on the Ioniq 5 and two other recently introduced EVs from members of the Hyundai corporate family – the Kia EV6 and Genesis GV60. The Ioniq 6 long-range battery has 77.4 kilowatt-hours of capacity, the standard battery 53 kWh. It is unclear whether the U.S. version will have both options or only the larger, long range battery.
Maximum output for the dual motor, all-wheel drive version with the larger battery is 320 horsepower and 446 pound-feet of torque, identical to the AWD Ioniq 5. While Hyundai didn't provide numbers for single motor, rear-drive versions of the Ioniq 6, they likely will be thr same as with the Ioniq 5 rear-drive variants: 225 hp and 258 lb.-ft with the long-range battery, 168 hp and 258 lb.-ft. with the standard battery.
The Ioniq 6's maximum range was given at 378 miles (610 kilometers) under the WLTP testing system used in Europe and Asia. The U.S. uses more stringent test protocols that include more high-speed driving and use of air conditioning, so expect the U.S. version to max at at around 325 miles (the Ioniq 6 is more aerodynamic than the "5," which has maximum range of 303 miles for the rear-drive long-range battery version and 256 miles for the all-wheel drive version). That puts into Tesla Model 3 territory.
Range also will depend on tire and wheel selection – Hyundai said the Ioniq 6 will be available with either 18-inch or 20-inch wheels and gave the maximum range rating for a model with 18-inch wheels.
Hyundai said the Ioniq 6 will debut EV Performance Tune Up, a system that allows the driver to "freely adjust" steering feel, accelerator pedal response, power output and various driving modes with "just a few button clicks."
Interior Features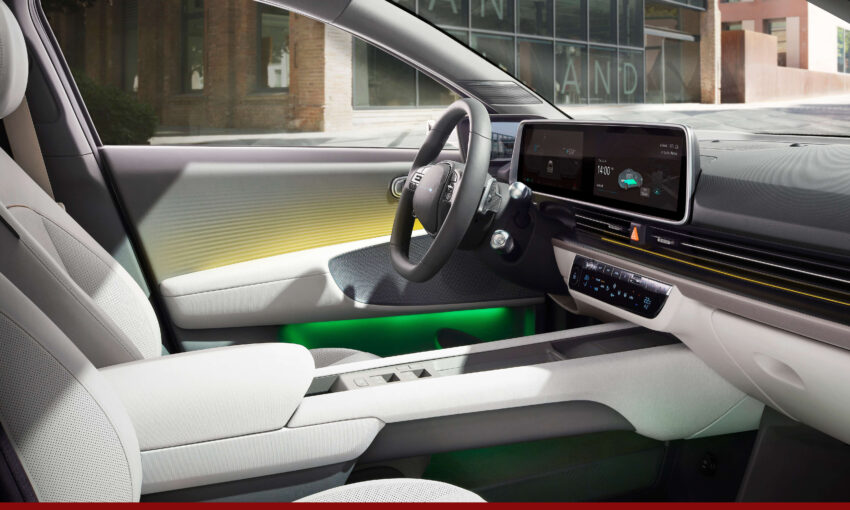 Inside, the Ioniq 6 uses the same single housing with dual 12-inch screens setup as the Ioniq 5 – one display for driver information, the other for the infotainment system and various vehicle settings. the infotainment side features real time navigation mapping that shows the available travel radius based on the battery's state of charge. Dual smartphone pairing, Apple CarPlay and Android Auto connectivity (wired or wireless wasn't explained), a quartet of USB-C inputs and a single USB-A input and an 8-speaker Bose audio system all are part of the package.
Seats are built on ultra-thin frames, for weight reduction and to increase interior space for passengers. Ambient lighting – 60 colors available – is a two-tone scheme and lighting intensity in the front seating area changes as speed increases, a feature, Hyundai says, that "adds emotion to the driving experience."
An artificial sound generator will provide the Ioniq 6's cabin with a "spaceship-like sound" with a "texture [that] changes based on the vehicle's driving status," according to the automaker. We think that means an electronic whooshing sound that increases in intensity as speed goes up.
Speedy Charging and Extra Power
Like its Hyundai, Kia and Genesis crossover cousins, Ioniq 6 will use 800-volt/400-volt charging architecture, which enables it to take advantage of the most powerful 350-kW DC fast chargers available today.
On road trips, when time on the highway is important and shorter sessions at the charging station are better, a Level 3 DC fast charger rated at 350 kilowatts can deliver an 80% recharge in abut 18 minutes when starting with just 10% of capacity. That time will double on a more commonly found 150 kilowatt fast charger, though.
Hyundai didn't provide home charging specifications yet, but we think the Ioniq 6 will use the same 10.9 kilowatt on-board charger as its stablemates. Working with a dedicated Level 2, 240-volt charging system, it can replenish a depleted battery in about 7 hours.
The Ioniq 6 also will provide power take-off capability so the battery pack can be used to run various 120-volt tools, appliances and entertanment systems when the car is parked.
Safety and Driver Assist Stuff
Hyundai hasn't scrimped on advanced safety and driver assistance technology for its EVs and the Ioniq 6 is no exception. Standard features will include Highway Driving Assist 2, which incorporates adaptive full-range cruise control with
lane centering and side impact avoidance along with turn-signal controlled autonomous lane changing.
There's also forward collision alert and emergency braking with pedestrian and cyclist recognition and intersection collision avoidance braking , blind spot alert and collision avoidance assist and a blind spot view monitor and video display .
Two trims – SEL and Limited (trim levels for the U.S. haven't been identified yet) also have evasive steering assist for the lane changing, pedestrian avoidance and road junction crossing collision assist systems.
Also available are remote parking assist for parallel, perpendicular and diagonal parking, a surround view monitor, rear cross traffic and rear, front and side parking collision avoidance assist, and driver attention and rear passenger safe exit monitoring and warning systems.