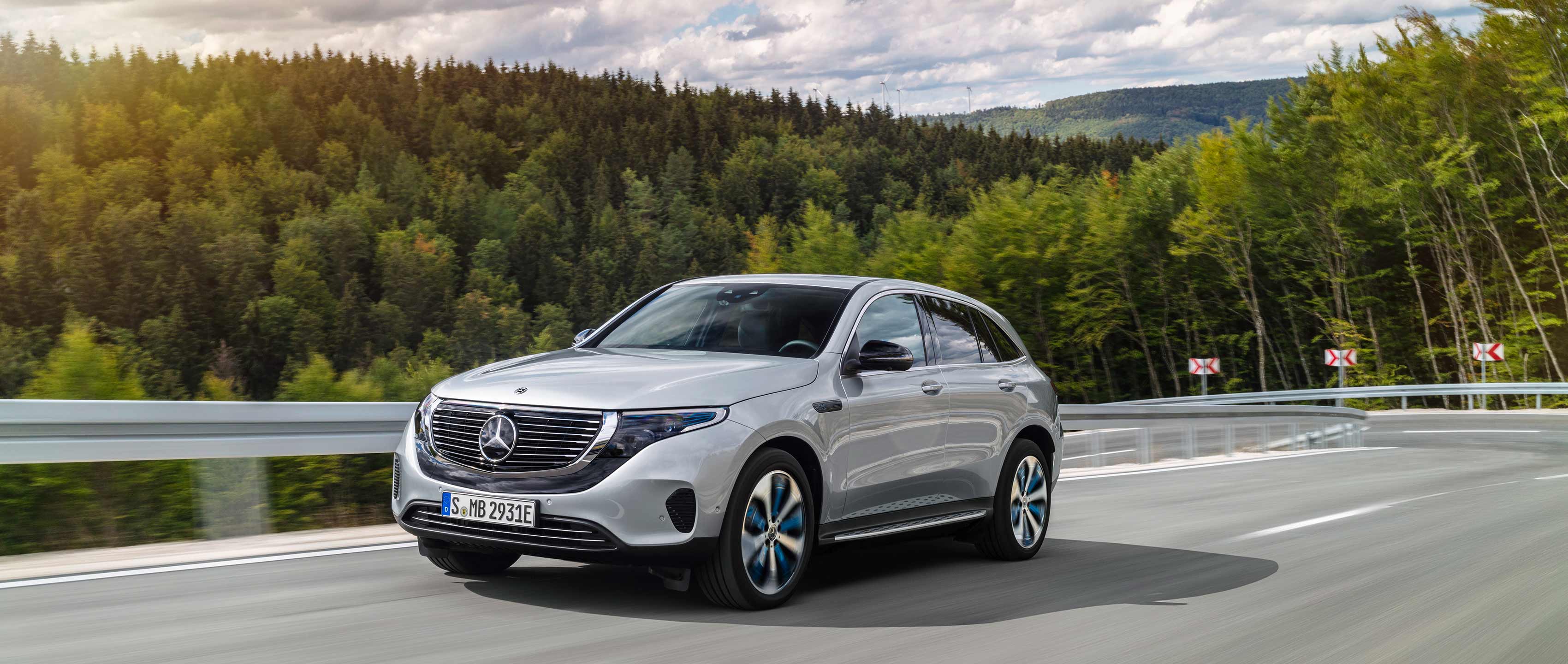 The Mercedes-Benz EQC, Daimler's entry in the all-electric luxury crossover class, will launch in the U.S. late next year or early 2020 as a dual-motor, all-wheel dive, 402-horsepower, 230-mile (approx.), battery-electric crossover.
Mercedes is aiming it directly at the Jaguar I-Pace, Tesla Model X, Audi e-Tron Quattro and the upcoming BMW iX3.
[Estimated Reading Time: 1 min., 45 sec.]
With Mercedes identifying the $70,495 (base price) I-Pace as the EQC's immediate target, expect ricing to be close to that level.
The low-slung production EQC hews the lines drawn by the Generation EQ concept shown at the 2016 Paris Auto Show.
It is built off the existing GLC platform, modified to handle an electric drive system. The 5-door, 5-seat crossover is 4 inches longer and a whole foot lower than the GLC, however. That last detail means in part that ground clearance is pretty low.
The longer body should means more legroom and also translates into a larger cargo area – 17.7 cubic feet behind the second-row seats, versus 15.9 cu-ft in the non-electric GLC.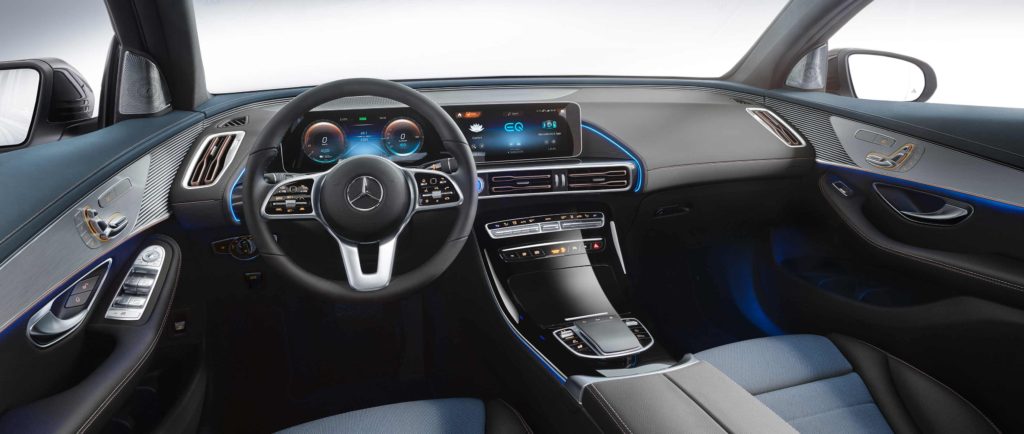 The Mercedes EQC has an 80 kWh lithium-ion battery feeding two electric motors, one on each axle. They will provide all-wheel drive in several of the multiple driver-selectable driving modes – Eco, comfort, Max Range, Sport and Individual (which permits a custom set of parameters, including accelerator response and degree of regenerative braking power, to be programed by the driver).
The front motor is tuned for low- to medium-demand driving and fuel efficiency; the system biases torque to the rear wheels – via the rear motor – for sportier performance when the accelerator pedal is pushed hard and/or the appropriate diving mode is selected. If you are interested in buying this car but unfortunately you don't see it in your immediate future, then it may be time to get your current model repaired and serviced so it can run until you are ready to trade it in. If you have a Mercedes and you are looking to get it serviced, then you may wish to have a look at a company such as Mercedes Repair Los Angeles for help.
Combined, the motors can deliver 402 peak horsepower and 564 pound-feet of torque
An on-board 7.4 kW charger will permit both Level 1 (120-volt) and Level 2 (240 volt) charging, and a DC fast-charger port (the CCS standard for the U.S.) will accept up to 110 kW of power, enabling a 90 percent depleted battery pack to be recharged to 80 percent of capacity in about 40 minutes.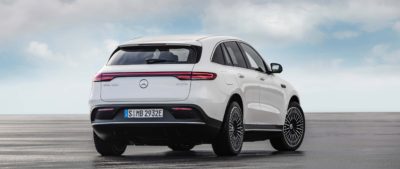 (See our PEV charging guide for all you need to know about charging levels and speeds.)
Pricing and on-sale timing haven't yet been announced, nor have final EPA-certified range and efficiency numbers been provided.
(Note: Updated 10/5/18 to reflect revised range estimate from Mercedes-Benz.)