Nissan says 2019 Leaf Plus pricing will start at $37,445.
That's for the base S Plus trim, with 226 miles of range.
The mid-trim SV Plus is priced at $39,405.
[Estimated Reading Time: 40 sec.]
The line-topping SL Plus carries a $43,445 price tag.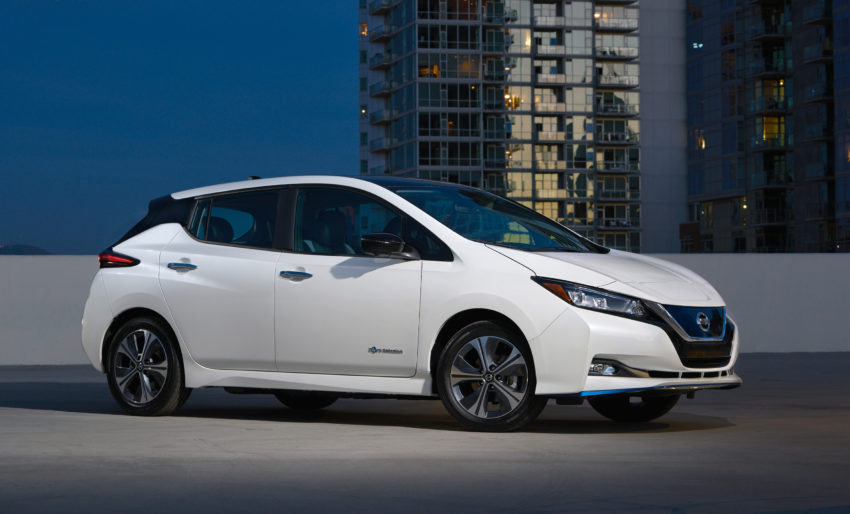 Leaf Plus pricing includes Nissan's $895 delivery charge, but doesn't include any applicable tax credits or other incentives.
On the incentives front, all Leaf models qualify for a federal tax credit of up to $7,500 and in some states also are eligible for state and local credits and rebates.
The Leaf Plus models generally carry the same standard equipment as the regular Leaf trims but offer greater range – up to 226 miles versus 150 miles – as well as a few additional standard features.
Those include an updated 8-inch infotainment touch screen, a quick charge port and Nissan's portable charging cord set that can operate at both Level 1, 120 volts, and Level 2, 240 volts.
Next Read: Nissan Leaf Plus Review.