Mitsubishi's Outlander PHEV, a best-seller in Europe and Asia, is finally coming to the U.S.
The plug-in hybrid version of the Outlander SUV has been promised and re-promised to American shoppers for several years but never delivered.
[Estimated Reading Time: 1 minute.]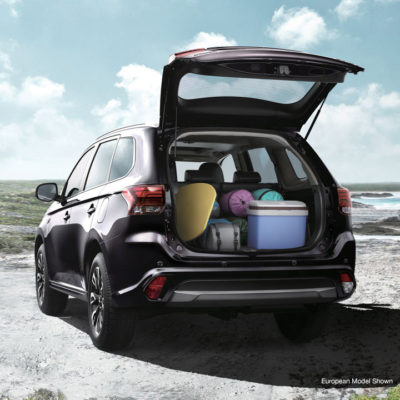 But a Mitsubishi spokesman told AutoblogGreen that the Outlander PHEV now is slated to arrive on our shores sometime in the company's 2017 fiscal year, which  begins in April.
That meshes with what Mitsubishi said last year in postponing the planned 2016 intro of the model. At that time, a spokesman for the automaker said the Outlander PHEV would hit the American market in the summer of 2017.
When it finally arrives, the Outlander plug-in hybrid will give consumers a new fuel-efficient option in the SUV segment, complete with four-wheel drive system, decent cargo capacity and, we hope, an affordable price.
It would have been the only plug-in SUV in the market here if Mitsubishi had introduced it when it was first launched in Japan in 2013. But the Outlander PHEV now has competitors, although all are in the pricey luxury SUV segment starting in the  $60,000-$75,000 range:  The BMW X5 xDrive 40e PHEV, the Mercedes-Benz GLE550e 4Matic PHEV, the Porsche Cayenne S E-Hybrid PHEV, and the Volvo XC 90 T8 PHEV.