Nikola Founder Says Allegations False, Calls for SEC Probe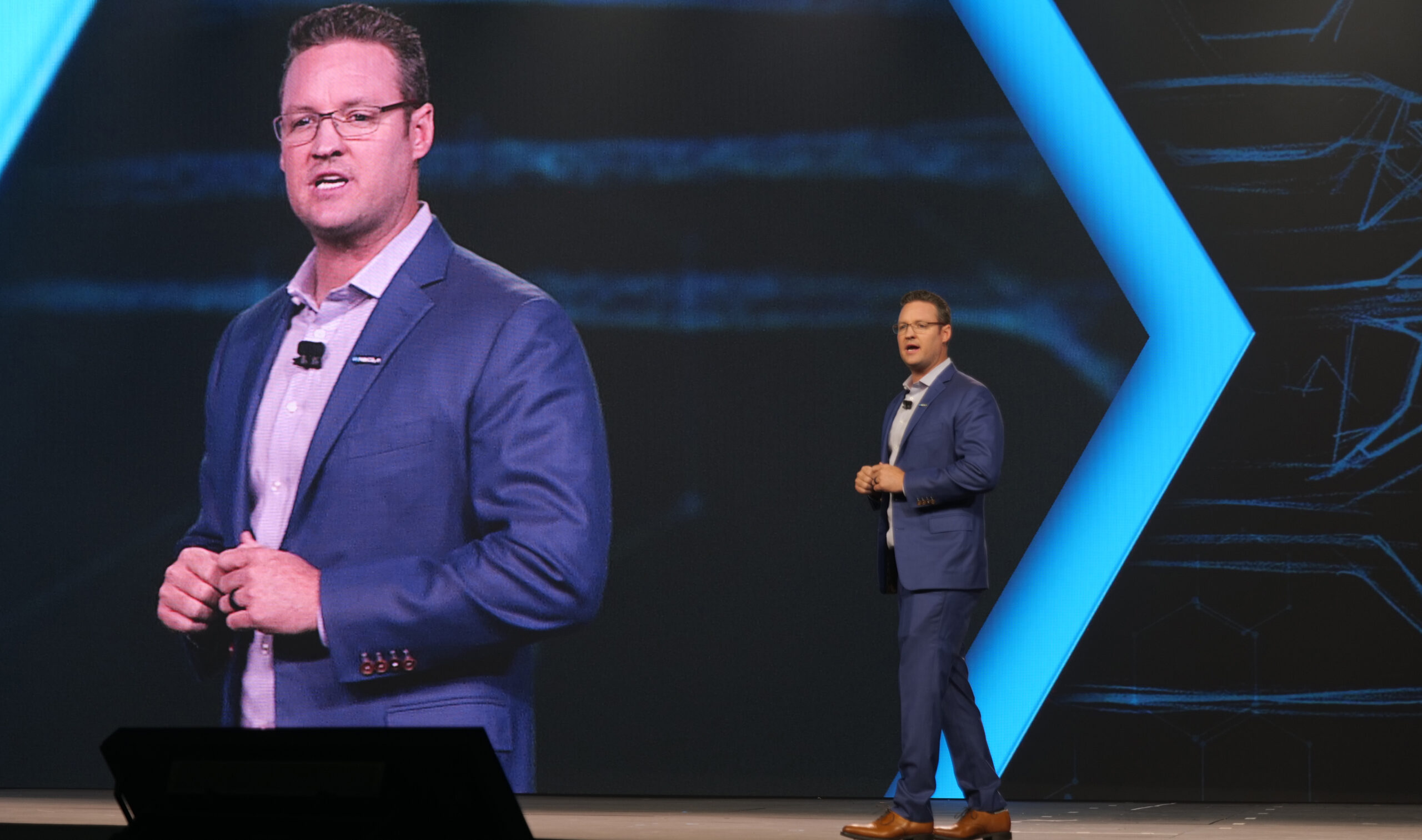 An investment research firm betting on the collapse of electric truck developer Nikola Corp. has called the fast-rising startup a company built on fraud.
The incendiary allegations, contained in a lengthy report by Hindenberg Reseach, accuse the hydrogen fuel-cell truck developer's founder, Trevor Milton, of routinely lying to investors and customers about its capabilities. It surfaced just days after Nikola signed a major 10-year alliance with General Motors.
[A 4-min. read.]
Among other things, the deal called for GM to build the Nikola Badger electric pickup truck.
The report, published Sept. 10, could be a gambit aimed at rescuing a short-seller's position by driving down Nikola's stock – which has lost almost 17 percent of its value since the report was made public Thursday.
Or it could be the beginning of the end for a company that has risen from seemingly nowhere to become, in just a few years, a market monster before selling a single product or building any of its promised truck manufacturing and hydrogen production and fueling facilities.
Going Down
At its peak stock price after going public in June, Nikola was valued at about $23 billion. That valuation had dropped to about $12 billion by the end of trading Sept. 11. About $4 billion in value was lost after the Hindenburg report came out.
The research firm holds a short position in Nikola's stock, meaning that it profits if the stock price falls.
TheGreenCarGuy isn't taking sides here – Milton has certainly made numerous claims over the years that have not materialized, but he's also impressed a number of highly qualified investors and potential customers.
They including brewing giant Anheuser-Busch, which has said it intends to purchase up to 800 Nikola fuel-cell powered semis, and GM., which on Sept. 8 announced a multi-billion-dollar investment, manufacturing and sales agreement with Nikola.
'A Hit Job'
In response to the fraud allegations, Milton first said he intended to rebut each claim in the report. The company then issued a statement saying Hindenburg was motivated "to manipulate the market and profit from a manufactured decline in our stock price…."
The company's statement went on to say that the Hindenburg report "was not a research report and it is not accurate. This was a hit job for short sale profit driven by greed."
In a subsequent series of statements on his Twitter account, Milton said the company's attorneys had advised him to refrain from making further statements except to say that Nikola has asked the Securities and Exchange Commission to investigate its complaint that the Hindenburg report is a fraud – an attempt to deflate Nikola's stock price.
Bosch Backs 'em
In one early piece of good news for Nikola, German automotive components giant Robert Bosch GmbH – Nikola's engineering and manufacturing partner – said Friday that instances reported by Hindenburg to show that Nikola had lied about the progress of truck manufacturing for its European-spec Nikola Tre model "were taken out of context."
Nikola on Friday released photos of trucks under construction at what it said is the Bosch plant in Ulm, Germany. The report alleged the trucks hadn't been built at the time Milton said they were being assembled.
Hindenburg's Position
The potentially devastating report claims that Milton has routinely misstated the company's capabilities in order to mislead investors.
Among the claims:
When Milton introduced the Nikola One semi in 2016 he said it was a fully functioning vehicle even though it wasn't;
A 2018 promotional video showing a prototype Nikola semi running on a desolate stretch of high-desert highway was staged by rolling the truck down a long hill and filming it coasting, with no power coming from its fuel-cell electric power system;
Nikola claims to have propriety technologies when it often uses components that are widely available in the market;
The company's impressive order book "is filled with fluff" – orders that likely cannot be paid for or can easily be canceled;
Some top company managers – including Milton's brother, a former cement contractor now Nikola's director of hydrogen production and infrastructure – don't have the qualifications for their jobs.
Hindenburg, based in New York, was founded in 2018 and has history of going after pubic companies it sees as being poorly managed or being guilty of fraud. It often also takes short positions in those companies' stock.
GM Still On-Board
General Motors Corp., which entered into a widely reported multi-billion-dollar investment and sales agreement with Nikola two days before the Hindenburg Report's fraud allegations became public, has issued a brief statement of confidence in Nikola:
"GM's position hasn't changed, we are fully confident in the value we will create by working together [with Nikola]. We stand by the statements we made in announcing the relationship," a General Motors spokesman said.
SEC Mum
Milton said in his most recent statement that Nikola has "involved the SEC" in the mess. "It is in their hands and I have to let them run their process," he said in a post on his Twitter account Friday.
The SEC, by policy, doesn't comment on cases it has been asked to look into.
More to Come
This isn't an issue that's likely to fade away.
Because of Nikola's visibility and position as a pioneer in the new energy economy, the Hindenburg report will have repercussions.
Whether they'll hurt Nikola or Hindenburg is the big unknown, but we expect there will be loads of news coming – and we'll keep you informed.
Next Read: Nikola's Reply