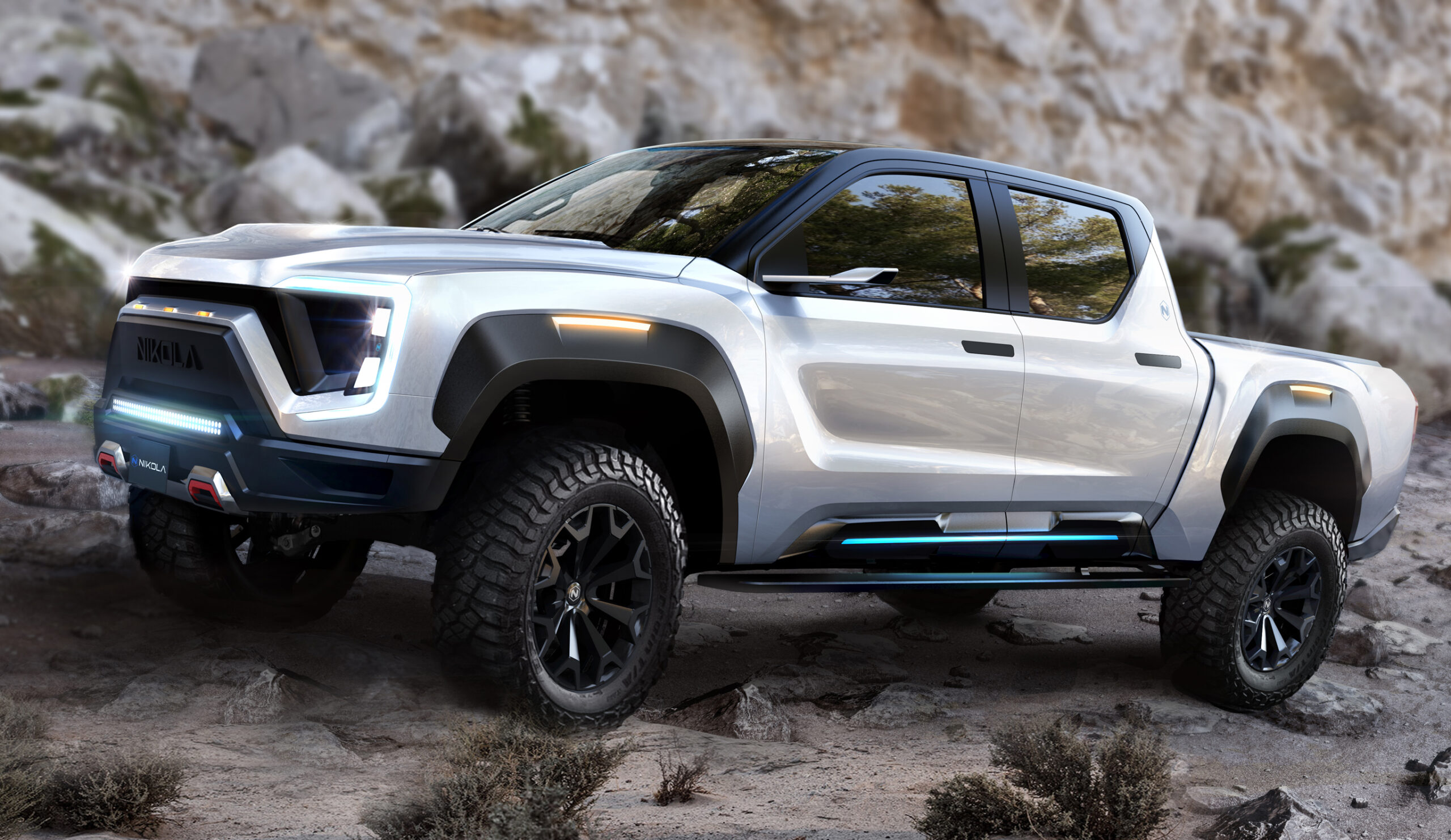 Electric truck and activity vehicle developer Nikola Corp. says deliveries of its Badger pickup will begin in 2022 and that the truck will make its public debut at a rescheduled company showcase in December.
The truck originally was to have been shown in September, but Arizona-based Nikola has pushed back its annual Nikola World expo until December 3-5 because of COVID-19 concerns.
[Reading Time: 1 min.]
The company also said it has now begun taking pre-orders for the pickup, which is to be sold in both battery-electric and fuel-cell electric versions.
The battery-only version should deliver up to 300 miles of range, while the fuel-cell truck – which adds a fuel-cell stack and hybrogen tanks to battery-electric system – should deliver up to 600 miles, according to Nikola's preliminary specifications.
In either version, the truck is expected to produce 455 continuous duty horsepower with a 906-hp peak and 980 lb.-ft. of torque. Tow rating will be 8,000 pounds, according to Nikola.
Semis to ATVs
Nikola, which began as developer of a fuel-cell electric Class 8 commercial truck, has expanded quickly into consumer vehicles with the Badger – initially announced in February – and a line of electric personal watercraft and all-terrain vehicles.
Pre-ordering for the WAV watercraft and NZT all-terrain vehicle also has been opened, Nikola said.
Badger production models will be built in partnership with an as-yet unnamed vehicle builder using that company's parts and manufacturing facilities and Nikola's powertrains and fuel systems, said Trevor Milton, Nikola's founder and chief executive.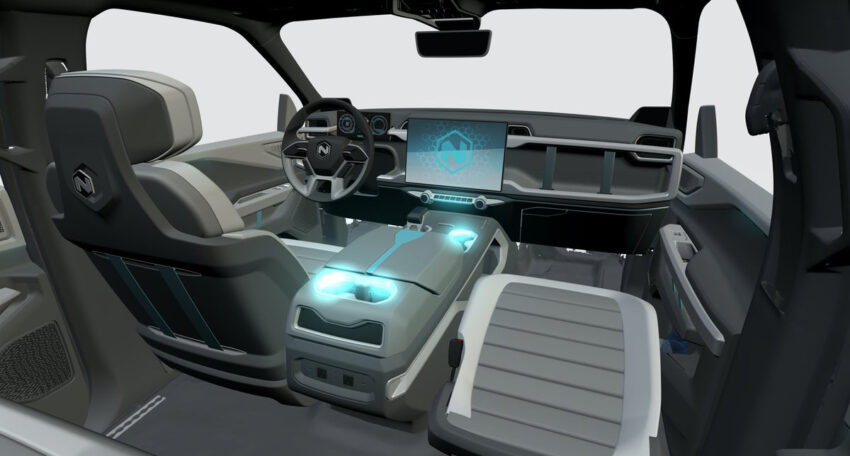 Nikola will be joining Ford, General Motors, Tesla and start-ups Rivian and Bollinger in the electric pickup segment. Nikola's truck, though, is the only one using a fuel cell system, which produces electricity via an on-board thermo-chemical process triggered by running pressurized hydrogen gas and oxygen through a catalyst.
The company has raised more than $1 billion for development of its fuel-cell powered Class 8 trucks, with backing from the likes of CNH Industrial, parent of IVECO trucks; automotive components developers Bosch and Wabco; brewery giant Anheuser Busch, and Worthington Industries, a global steel company.
Nikola has said that volume sales of the the Badger light pickup should help drive down the cost of the fuel-cell components on the Class 8 trucks and speed up rollout of the company's planned network of hydrogen stations.
The company has said it will build a network of 700 hydrogen fuel stations to supply its commercial and passenger trucks and other fuel-cell vehicles. The stations also will have chargers for battery-electric vehicles.
For more on the fuel-cell truck company: Here's a complete rundown on Nikola.