Company Cancels 'Nikola World' Expo, Though, Citing Covid-19 Restrictions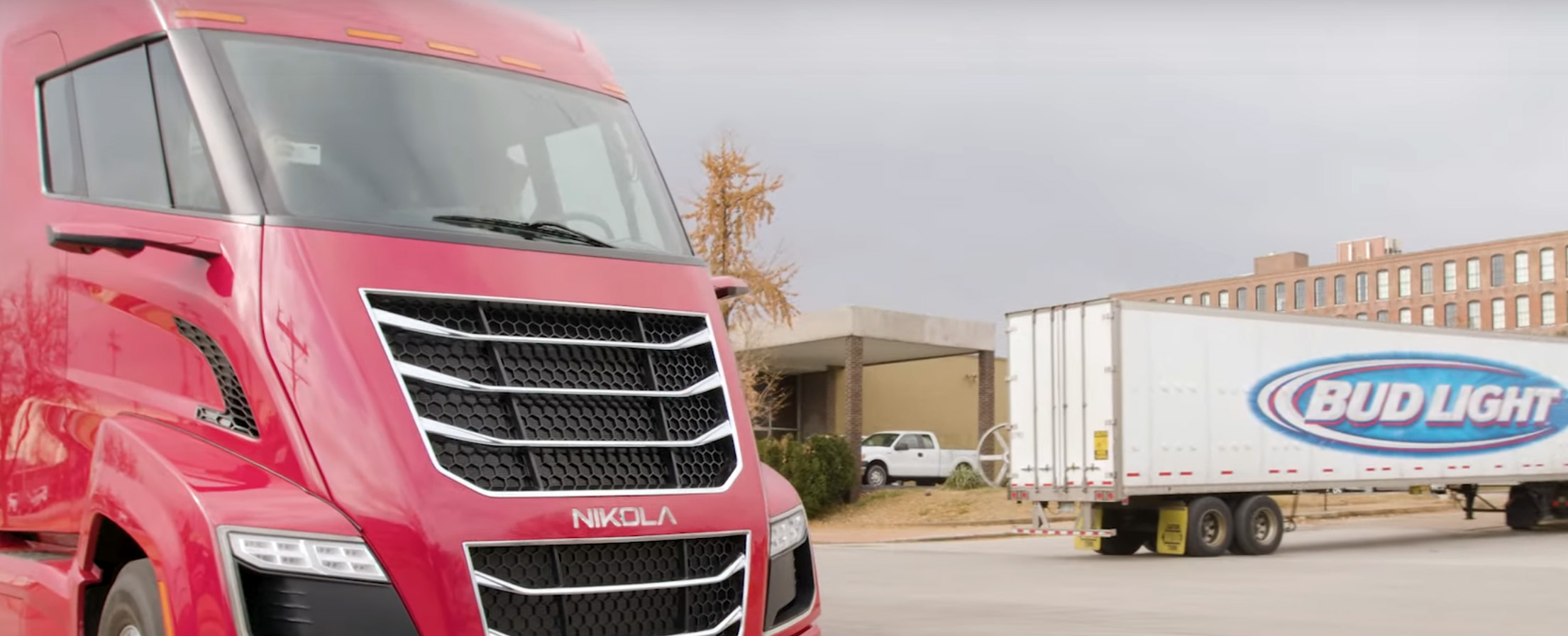 Embattled fuel-cell and battery-electric truck developer Nikola Corp. is on track to meet its corporate goals despite the plunge in its stock vale and resignation of its founder after he was charged by an investment research firm of building the company on a foundation of lies.
In a statement issued to assuage growing doubts about its future in the wake of those allegations, Nikola said it expects to begin U.S. production of its battery-electric "Tre" model Class 8 trucks in mid 2022 with production of the company's Nikola One and Two fuel-cell electric heavy trucks to commence in late 2023.
[A 2-min., 15-sec. read]
Nikola's truck factory, slated for an industrial area south of Phoenix, Ariz., remains on schedule for completion by mid 2023, the company said. The first phase, to allow production of the battery-electric Tre models, will be completed next year, according to the just-released timeline.
__________

Why Do We Care?

TheGreenCarGuy.com is consumer-oriented so doesn't normally cover the trucking industry – although we certainly are aware of its important role in the greening of transportation here and abroad. But Nikola has promised a consumer-oriented pickup truck, the Nikola Badger.

It is the fate of that truck that drives our coverage of Nikola's woes. Under an agreement with General Motors now apparently being reworked in the aftermath of the blistering allegations against Nikola, GM was to engineer and build the truck. Its chances of entering the market depend on Nikola's ongoing viability.

__________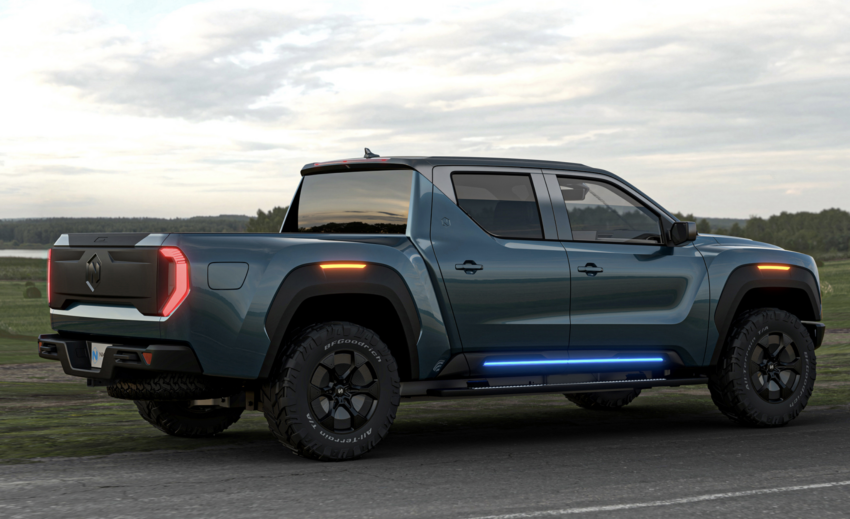 While its other goals may be on track, Nikola did cancel this year's "Nikola World" product and technology expo, citing public gathering restrictions under Covid-9 health guidelines as the reason. The expo, first held last year, gives the company an opportunity to showcase its wares to investors and customers and to recruit new investment and business. Nikola said an "in-person" expo would be rescheduled hen "we can bring the Nikola community together safely."
Nikola's "Strategy and Vision" statement, released Wednesday, marks the first time the company has publicly published a schedule. Putting its goals and a timeline in writing is an apparent attempt to mitigate Hindenburg Research's explosive allegations that Nikola founder Trevor Milton – now separated from the company – routinely lied about and overstated corporate accomplishments and capabilities.
Milton, who started Nikola in Utah and relocated the company to Phoenix two years ago, resigned as executive chairman and stepped down from Nikola's board several days after the Hindenburg report was issued. He has since also been accused of sexual abuse by two women. Both complaints, filed in Utah, are based on claims of events that occurred more than 15 years ago, long before Nikola was founded.
In an interview with Reuters news service, Nikola CEO Mark Russell said the company expects by the end of the year to complete negotiations with an as yet unidentified energy partner to begin construction of the network of hydrogen fueling stations Milton had promised as a centerpiece of the company's business plan.
That plan calls for Nikola to lease its trucks to clients on a long-term basis with all fuel and routine maintenance included in the lease. Providing the hydrogen stations for Nikola fuel-cell electric trucks is critical as there are only a handful of retail stations in the U.S, almost all of them in California and geared to serve a small number fo hydrogen fuel-cell cars, not large semi trucks.
Reports had surfaced after the Hindenburg allegations were published that the charges had stalled Nikola's talks with potential hydrogen station partners, further depressing Nikola's stock.
In its statement Wednesday, Nikola said it is still on track with the opening of its first commercial hydrogen station slated for mid 2021, and Russell confirmed that in his Reuters interview.
The company, once valued in the market at more than $23 billion, had lost almost two-thirds of that valuation by the time Wednesday's statement was issued.
The share price bounced back a bit after the statement and Reuters interview were published, gaining more than 13 percent in late afternoon trading Wednesday.
__________