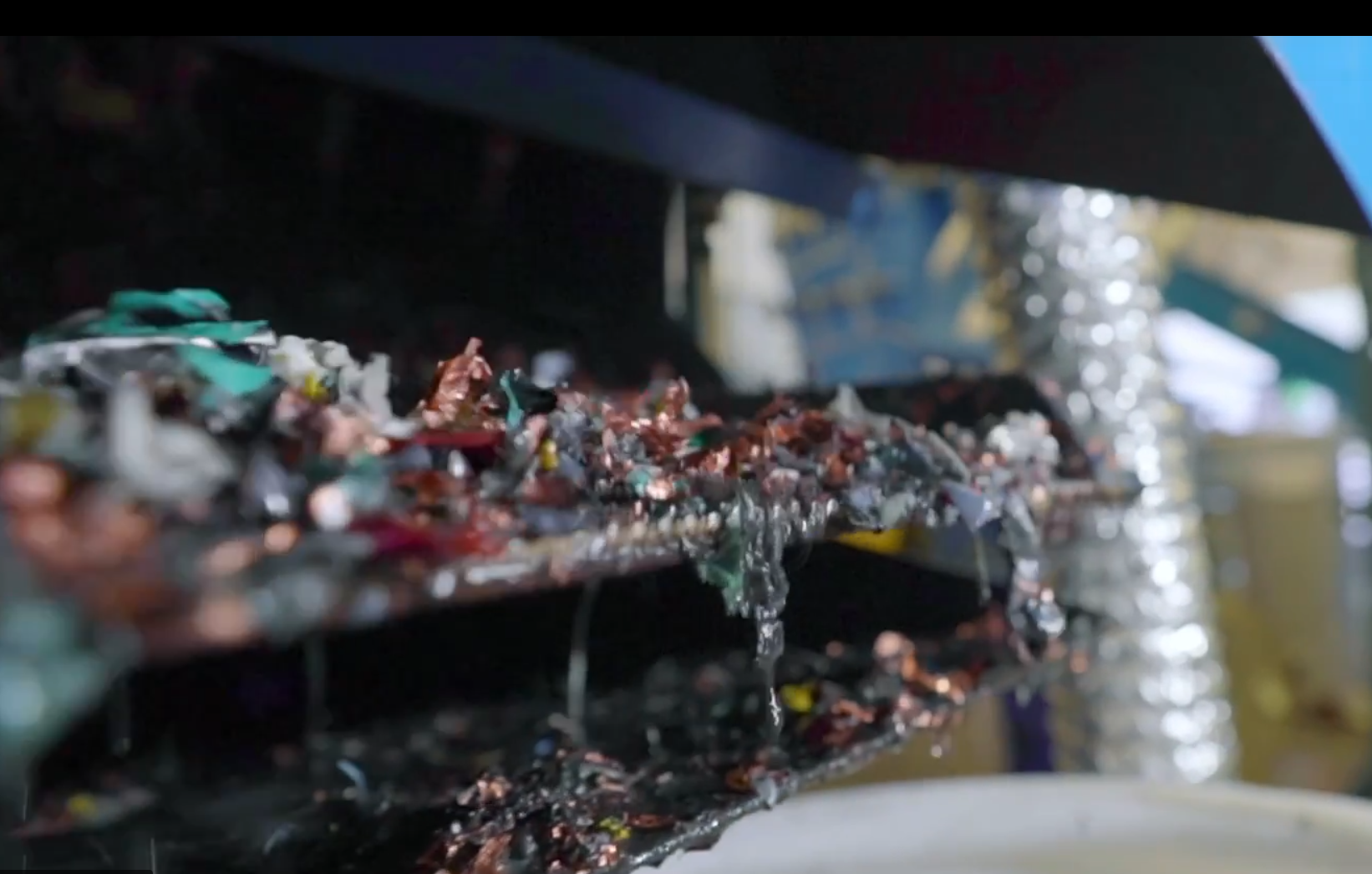 [A 3-min. read.]
Where Does All That Lithium Go?
EV critics and skeptics often use all those lithium batteries as a reason for abandoning EVs. What happens when all those batteries die and start piling up is the often-asked question.
Well, battery recycling specialist Li-Cycle may have an answer. The Canadian company has been operating a small-scale battery recycling operation for several years, waiting for the pace of EV sales to pick so that there are enough batteries out there to make recycling financially feasible.
Now it is beginning its expansion.
While EV batteries do contain toxins, most of their components are valuable enough that industry doesn't want to discard them. Fortunately, the batteries – including their toxic metals and liquids –are almost entirely recyclable.
With recovery-oriented recycling companies gearing up, there won't be a lot of nasty chemicals sitting around and leaching into the groundwater.
And they are gearing up. Li-Cycle said this month that it will invest more than $175 million in a lithium-ion battery recycling plant upstate New York.
The facility, called a Hub, will work in conjunction with Li-Cycle's "Spoke" operation already located at the same site – an old Eastman Kodak campus in Rochester, N.Y.
Li-Cycle said it will start building the Hub facility in 2021.
The company uses its "Spokes" –  there's also one in Canada's Ontario province – to receive depleted and junked batteries and shred them for further processing
The shredded material is sent to the "Hub" – the Canadian Hub is a demonstration plant – where its various components are separated out and processed or sent to other recyclers. Materials recovered include including lithium, cobalt and nickel, as well as aluminum and plastic packaging,
Li-Cycle said its Rochester Spoke, which opens this year, will be capable of handling up to 5,000 tons of used batteries annually.
Future plans call for a network of Li-Cycle Hub and Spoke operations across North America, Europe and Asia.
The company said its plants can handle all types of lithium-ion batteries, including those from computers and other consumer electronics.
More Muscle With Ford's Electric F-150.
Ford says its upcoming F-150 EV will be the most powerful member of the F-150 family.
That means its electric powertrain will have to surpass the new 3.5-liter PowerBoost hybrid F-150s 430-horepower and 570 pound-feet.
The automaker also said it expects fleet owners – and consumers – to experience a 50 percent drop in total ongoing ownership costs with the all-electric F-150 (that figure excludes the initial purchase price, btw), due as a 2022 model.
Nikola Muck Thickens
Nikola Corp.'s stock price – and future prospects – keep dropping amid snowballing bad news.
The fuel-cell truck company's shares – which had traded as high as $93.99 after going public in a reverse merger in June, closed under $18 Tuesday on the double whammy of a pair of sexual abuse claims against founder Trevor Milton and word that a $2 billion deal with General Motors may be in deep doo-doo.
The GM deal – it was going to take an 11percent stake in Nikola, engineer and manufacture a Nikola-designed electric pickup called the Badger and become Nikola's exclusive supplier of fuel cell systems and batteries (outside of Europe) – was announced on Sept. 8.
Two days later, a stock research firm issued a blistering report alleging that Milton built Nikola on a foundation of fraudulent claims. Nikola, once valued at more than $23 billion, saw its stock price and market value plunge.
Milton denied the allegations, but a few days later, reportedly to keep the value of his 91.6 million shares of Nikola stock from tanking further, Milton resigned as the company's executive chairman and stepped down from its board.
Then reports surfaced that a deal with BP to build hydrogen fuel stations for Nikola's fuel-cell trucks had been put on hold.
Then the sexual abuse allegations surfaced. Both have been filed with authorities in Utah, where Milton grew up and started Nikola before relocating to Arizona two years ago.
Now GM reportedly has extended talks on its deal – which was to have closed this week – until early December as it tries to work through the muck ensnaring its potential partner, and possibly to get better terms.
At Tuesday's closing price, Nikola's market worth had dropped to $6.4 billion, rebounding to $7.3 billion as the shares gained a bit in after hours trading.