Says Focus Should Be On Company, Not Him
Trevor Milton, the self-assured founder of fuel-cell electric truck developer Nikola Corp., is leaving the company after a short-seller accused him of building a business based on fraudulent claims that overstated the company's competence and promised more than it has delivered.
[A 2-min., 15-sec. read.]
Milton's departure – he has resigned as Nikola's executive chairman and as a member of the board – was announced Monday morning in a brief statement that did not address any of the allegations made earlier this month in a lengthy report issued by Hindenburg Research.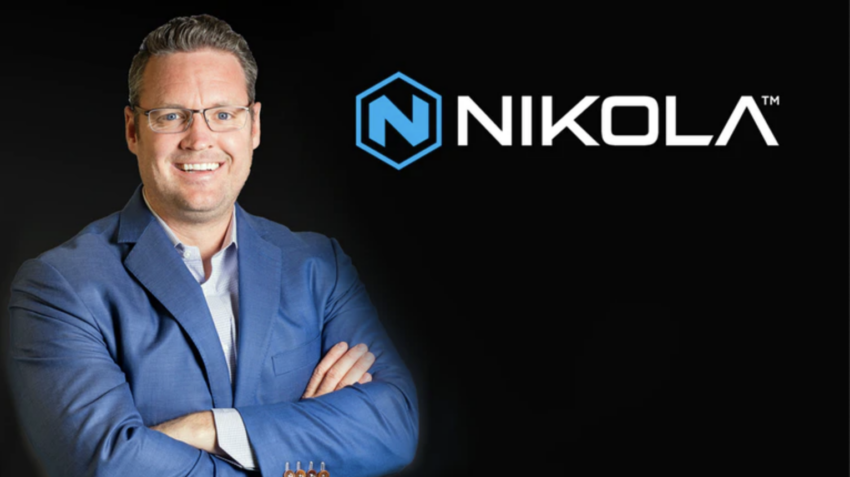 "Nikola is truly in my blood and always will be, and the focus should be on the Company and its world-changing mission, not me. So I made the difficult decision to approach the Board and volunteer to step aside as Executive Chairman. Founding Nikola and growing it into a company that will change transportation for the better and help protect our world's climate has been an incredible honor," he said.
One of Milton's most recent moves was to add a consumer-oriented electric pickup, the Nikola Badger, to the company's portfolio of commercial trucks.
A High Before the Fall
On Sept. 8, just two days before the Hindenburg allegations were published, General Motors Corp. signed a major pact with Nikola that gave it an 11 percent stake on the company. In return, GM will engineer and build the Nikola-designed Badger and will become Nikola's exclusive supplier – outside of Europe – of EV batteries and hydrogen fuel cell systems.
GM said it will continue working with Nikola.
Stephen Girsky, a former Wall Street analyst who helped General Motors recover from its 2009 bankruptcy – rising to become vice chairman of the giant automaker, will become Nikola's chairman.
Girsky was an early booster of Nikola's mission of promulgating hydrogen fuel-cell technology for trucks. Nikola went public earlier this year in a merger with Girsky's publicly traded acquisition firm. The resulting business entity became Nikola Corp., and Girsky, who left GM in 2016, took a seat on Nikola's board.
Girsky issued a statement thanking Milton "for his visionary leadership and significant contributions to Nikola since its founding."
Milton, he said, "saw the possibility of creating an end-to-end zero-emission transportation system when the industry was still in its nascent stages and took action to build the Nikola of today, with world-class partnerships, groundbreaking R&D, and a revolutionary business model. I know I speak for everyone at Nikola in our gratitude and in wishing him all the best."
Still Major Stockholder
Milton remains Nikola's major stockholder. His 91.6 million shares represent a 24 percent stake. As part of his separation agreement, Milton give up the nearly 5 million-share performance bonus he was granted by the board last month, and canceled a post-separation consulting agreement that would have paid him $10 million a year for two years.
In a regulatory filing, Nikola said that Milton will remain an unpaid consultant through the end of this year, "making himself reasonably available to provide consulting services."
The leadership change comes 11 days after the Hindenburg report and a week after Nikola issued a blanket denial of the claims.
Milton called the allegations "a hit job" intended to manipulate Nikola's stock to Hindenberg's advantage and said Nikola had asked the Securities and Exchange Commission to investigate the short-seller for stock manipulation.
Big Hit
Hindenburg specializes in going after companies it sees as being poorly managed or actively attempting to mislead investors. It often takes so-called "short" positions in those companies' stock, a way of profiting from a stock's price plummet.
Its allegations against Milton and Nikola apparently haven't spurred any legal action against that company. But they have had a devastating financial impact on what once was one of the year's hottest stocks.
Nikola lost $4 billion in value in the first 48 hours after the Hindenburg report was issued, but had recovered much of that by the end of last week. Shares of the Phoenix-based company plunged again Monday, falling about 20 percent on news of Milton's departure.
NEXT READS: