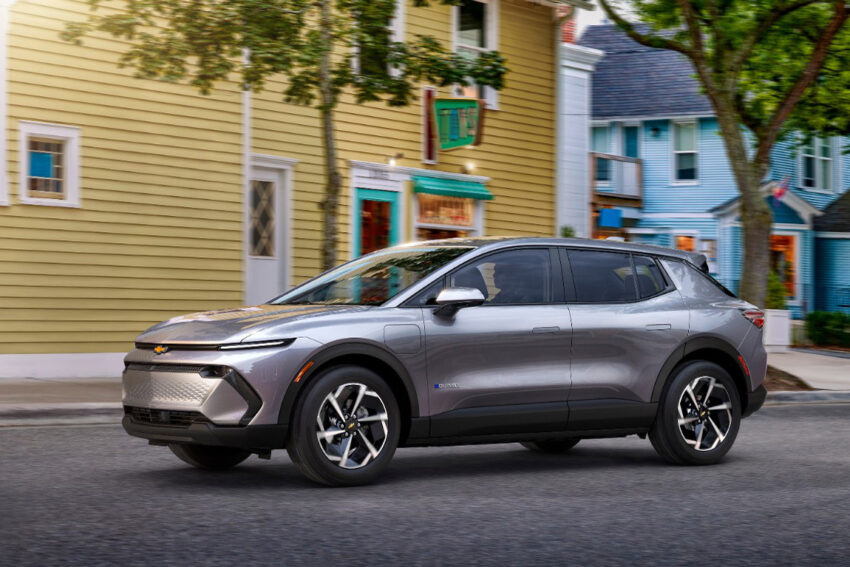 Apologies
There's been a lot of activity in the EV world this summer, including introduction of the 2024 Chevy Equinox EV, and TheGreenCarGuy has been covering a lot of it – for paying clients. The work's been nice for the bank account, but not-so-nice for those who look to this space for information. Our apologies, but this is a one-person operation and there's not been a lot of time to post here.
So, as summer ends we thought we'd bring you up to date on a few things, and share links to some reviews we've done for clients that we've not had time to refashion for this site.
First up, a look at Chevy's Equinox EV.
An EV for Everyone?
The automaker says its newest electric SUV, the 2024 Chevrolet Equinox, will start at "about" $30,000 for the base 1LT trim. That sounds like a heck of a deal – the average EV price so far this year has been about $66,000.
A Chevrolet 1LT rim is pretty basic – manually-adjusted cloth seats, small engine, not many frills, and we expect that will carry over to Chevy's EVs – except for "small engine" substitute "smaller batter with less range."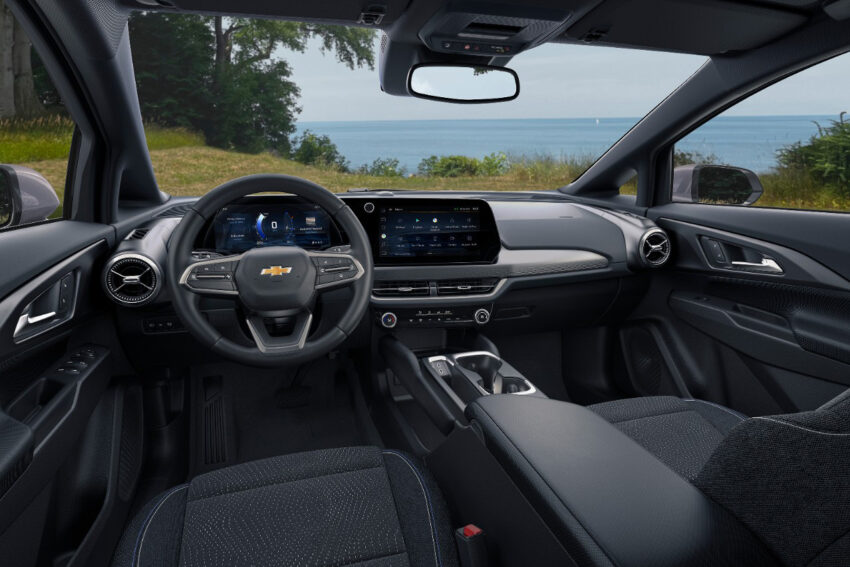 Still, a $30,000 price for a two-row, five-seat compact electric SUV isn't bad.
Better yet, that price is before any incentives – and in the recently passed Inflation Reduction Act of 2022, new rules for federal "clean vehicle" tax credit eligibility were laid down and one of them restores eligibility for GM EVs, PHEVs and fuel-cell electrics (if any are in the works) starting Jan. 1.
GM had lost eligibility last year after hitting the EV sales cap that was part of the old rules.
That means, for most buyers, the base 2024 Equinox EV can be had for an actual cost of about $22,500 (if the $30,000 starting price holds). That puts the electric Equinox well within the range of most new-car shoppers.
There will be a waiting period, though.
Chevy Equinox EV sales start in the fall of 2023 with a higher trim level, the limited 2RS (rally sport). There's been no word yet on when the base 1LT might hit dealership showrooms, but it likely won't be until sometime in 2024.
What little information Chevy has supplied promises a base Equinox with: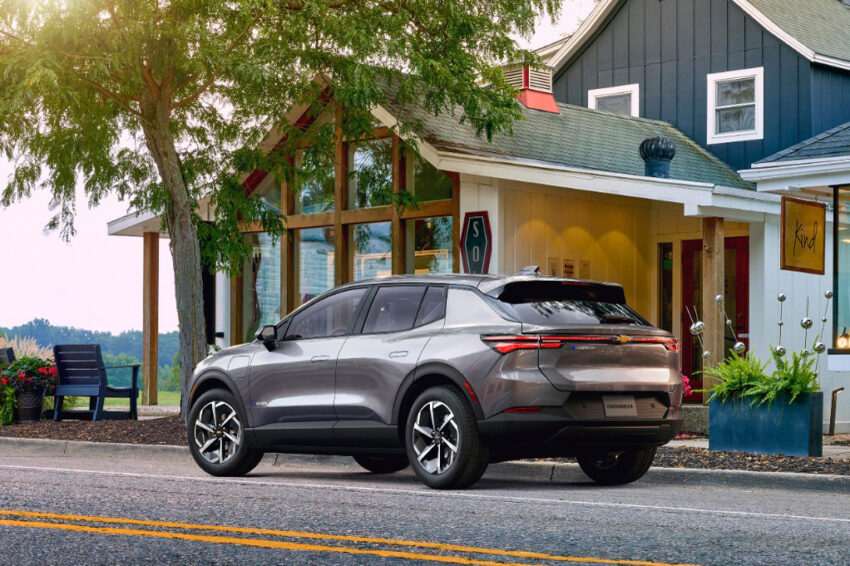 Front-wheel drive
210-horsepower electric powertrain (a more powerful 290 hp, all-wheel drive system is optional)
250 miles of range (a larger 300-mile battery is an option for front-drive; optional AWD comes with the same larger battery, but range drops to 280 miles)
19-inch wheels
An 11-inch touchscreen
One-pedal driving
A decent suite of driver assistance and safety technologies
11.5 kilowatt Level 2 charging and 150 kW DC fast-charge capability
Up to 57 cubic feet of cargo area with the rear seat backs folded down.
Other trim levels will be the 2LT, 2RS, 3LT and 3RS. Goodies such as power adjustable front seats, adaptive cruise control, GM's Super Cruise driver assistance system, 17.7-inch touchscreen, 20- and 21-inch wheels, a sun roof and two-tone paint schemes become standard or available options as one moves up the trim – and price – ladder.
The Equinox EV will be the fifth electric model in Chevy's lineup, following the Bolt hatchback, Bolt EUV, Silverado EV and Blazer EV.
U.S. Gets VW's ID.Buzz in 2024, but at What Cost?
Volkswagen's electric re-imagining of the iconic VW bus already has gone on sale in Europe, with U.S. deliveries slated for sometime in 2024.
That should give fans a little time to work on heart health and blood pressure so there are fewer cardiac arrests and shock attack emergencies when U.S. pricing is announced.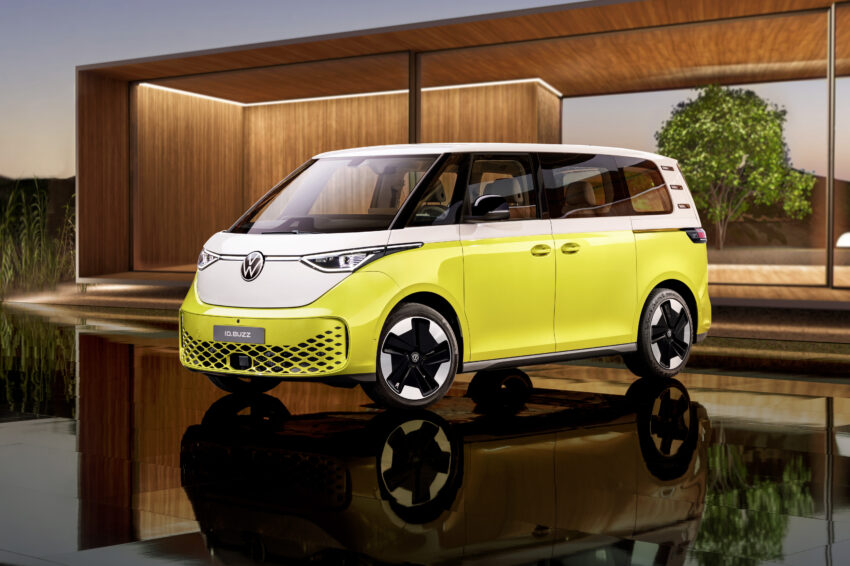 In Europe, the electric minivan, officials the ID.Buzz, will start at the U.S. equivalent of $72,000. For a variety of reasons including that taxes are included in European pricing, the price tag usually drops a bit on this side of the Atlantic – so figure a base U.S. price of somewhere in the very high $50,000s or low $60,000s, quickly escalating as advanced safety snd driver assist feature and upscale amenities are added – as they will be by many buyers.
And don't forget, under new federal clean vehicles tax credit rules, the ID.Buzz – and any other EV made outside of North America – won't be eligible for the incentive, which has helped reduce sticker shock for many EV buyers in the past.
The U.S. version of the Buzz will be a long-wheelbase, three-row, seven-passenger model, riding on the same platform that underpins the ID.4 and Audi e-tron electric SUVs.
An Aging Beauty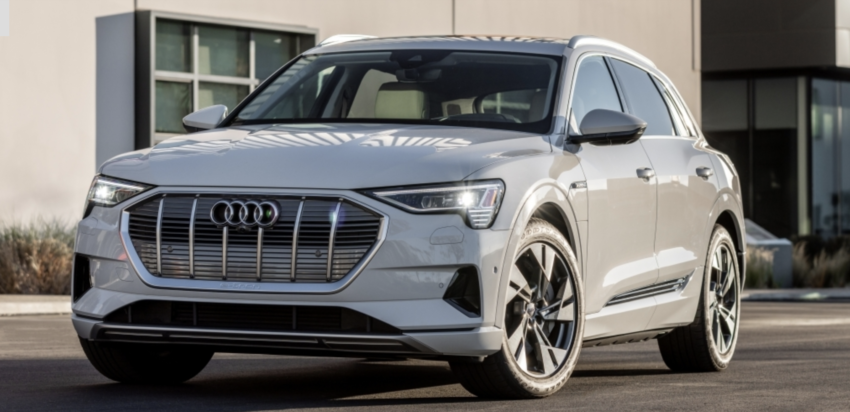 Speaking of the Audi e-tron, we recently spent a week with a 2023 model of the two-row midsize crossover that Audi introduced in 2019. 
There have been a few updates and it is still a great EV, but it's getting to be time for a thorough redesign.
Our review of the 2023 e-tron appears on the Forbes Wheels site.
More EV Reviews
Many EVs are fairly new to the market and still in their first generation, meaning no major styling or content changes. But there are updates for a new model year, and we've reviewed a number for TrueCar.com.
You can check them out with a simple click of the mouse: