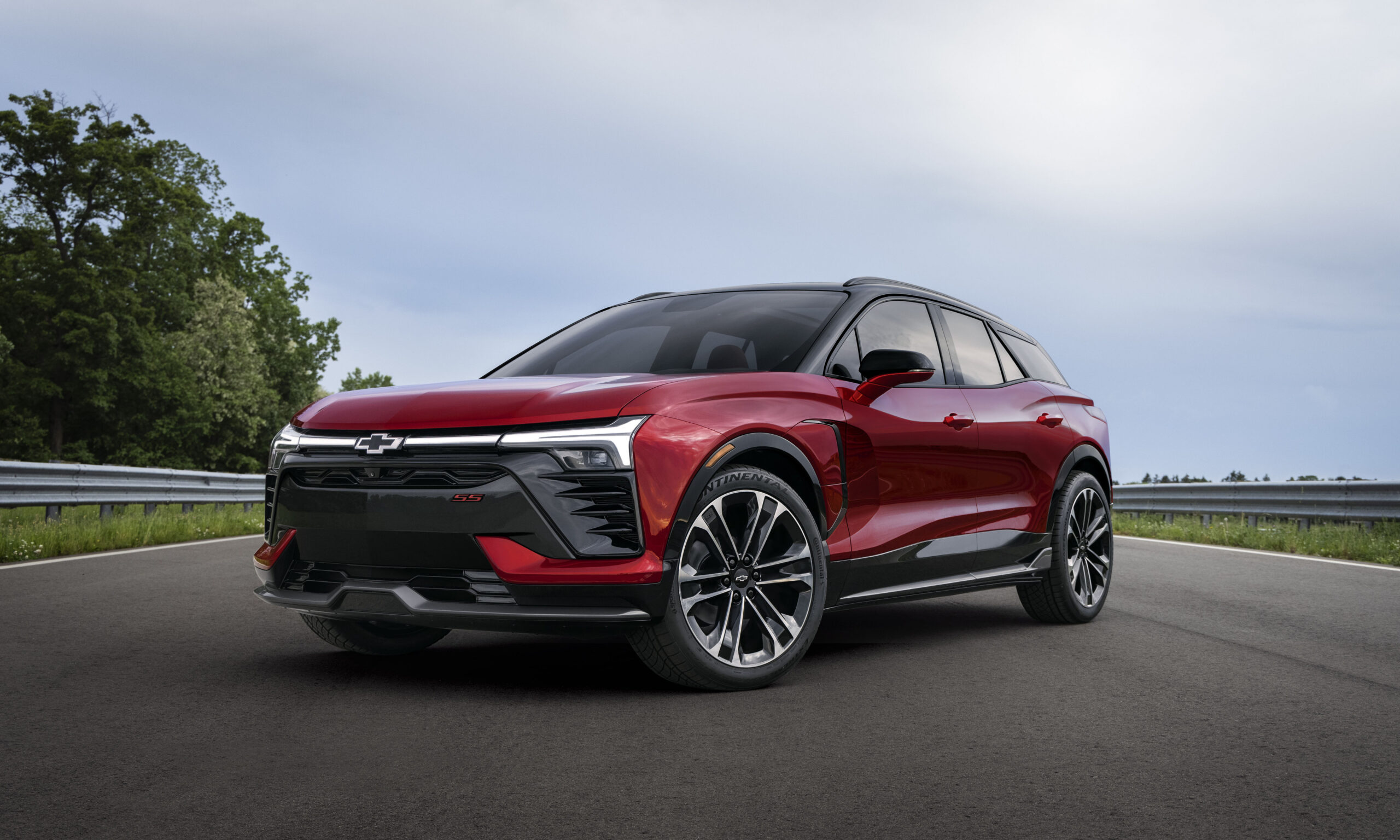 A new Blazer EV will move Chevrolet deeper into GM's promised all-electric future by adding an all-electric model to the venerable Blazer crossover line. The 2024 Blazer EV won't be a shoehorned electric, though – it features its own distinct interior and body and rides on GM's Ultium platform developed expressly for electric vehicles.
Chevy unveiled the electric Blazer recently and while not much detail was shared, the automaker did give us estimated pricing and some bare-bones specifications including word that the top-of-the-line SS  – first time that trim level has been applied to a Chevy EV –  will be capable of an impressive 557 horsepower.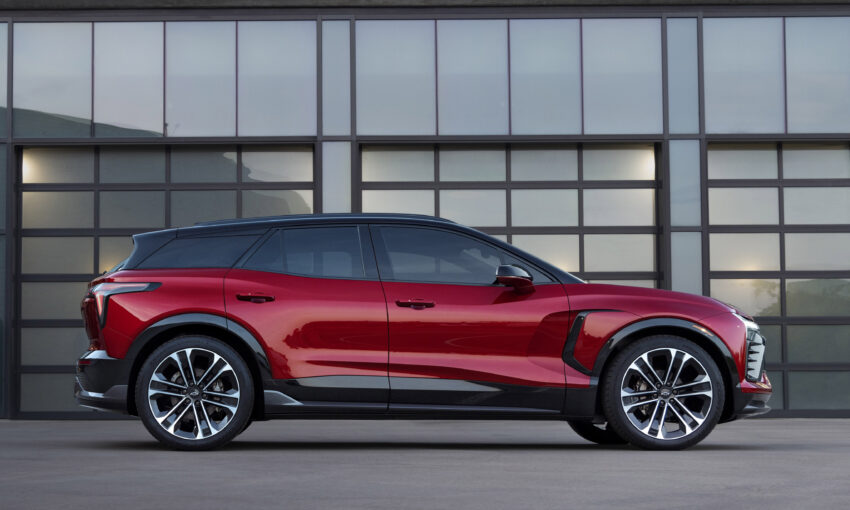 All Blazer EVs also will have a one-pedal driving feature that dials up regenerative braking levels – acting a bit like downshifting or trail-braking to help smooth out twisty roads – and can bring the vehicle to a stop without use of the brake pedal, particularly useful in congested traffic or city driving when there are lots of signal- and sign-controlled intersections.
The 2024 Blazer EV will join the Bolt, Bolt EUV and Silverado EV in Chevrolet's lineup of fully electric vehicles. General Motors Corp. has said it intends to cease manufacturing internal combustion models by 2035 and to have more than 30 EVs in its global lineup by 2025, as many as 20 of them available in North America.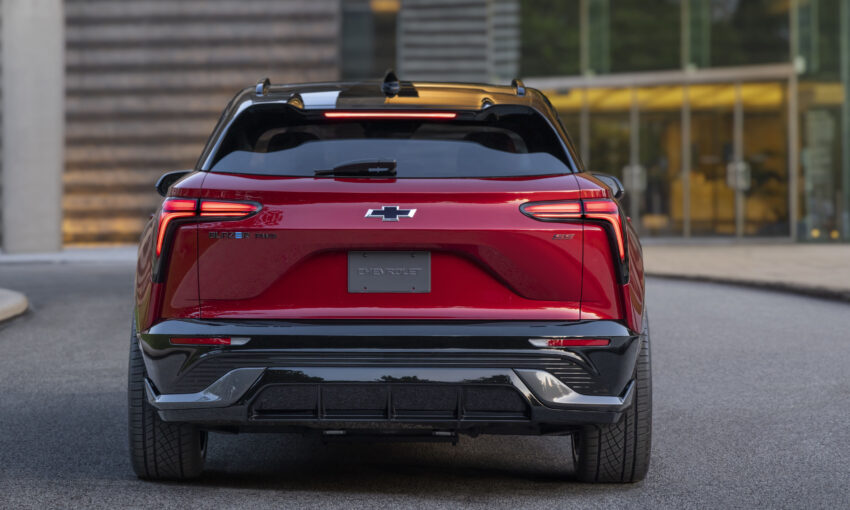 The Blazer EV is the first Chevrolet to use the Ultium skateboard-type platform and modular battery system, which gives engineers and designers lots of flexibility and lets Chevy offer the new model with several different range options.
We'll let the photos do most of the talking, but also want to share what little we know of the Blazer EV's trim, powertrain and content offerings, as well as the market timing.
No More EV Tax Break
Remember, GM's EVs no long qualify for a federal income tax credit – the company blew past the sales threshold of 200,000 units with its Volt plug-in hybrid and Bolt EV.
Most competitors' EVs, except those from Tesla and soon Toyota, still qualify for a tax credit of up to $7,500 – depending on the buyer's income tax liability for the year of purchase..
Trims, Pricing, Equipment
Chevy says the electric Blazer will be available in four trims, with the base 1LT, expected to start at around $45,000, coming last in early 2024.
The 2Lt trim, to be priced at around $47,600, and the long-range RS trim, priced at about $52,00, are scheduled to go on sale in summer 2023, with the line-topping SS trim, at around $66,000, available in fall 2023. Range with front-drive jumps to a maximum estimated 293 miles.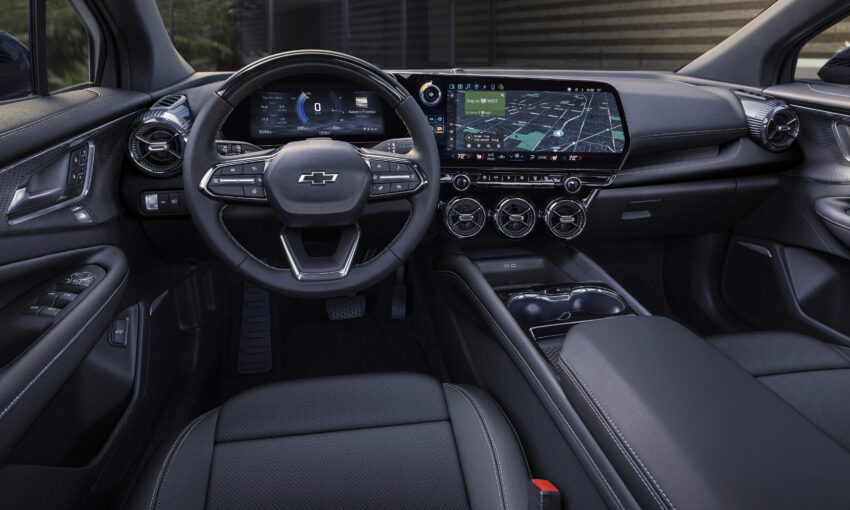 The 1LT comes in front-wheel drive only, with 19-inch alloys, an 11.5 kW onboard charger for Level 2 home charging, an 11-inch diver information screen and a 17.7-inch infotainment screen.
The 2LT will add a few more standard features that Chevy hasn't talked about yet and the extra-cost availability of electronic all-wheel drive and the SuperCruise hands-free highway driving system.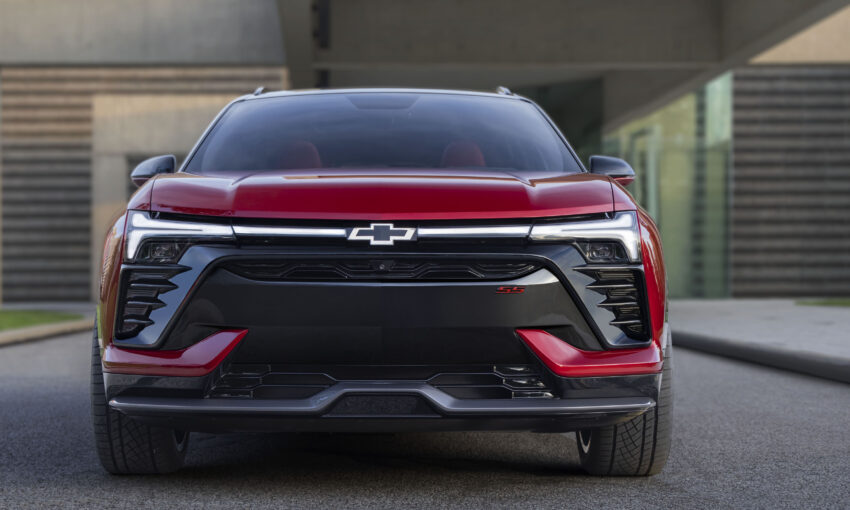 The RS adds a Chevy-first trio of configuration choices – front-wheel, rear-wheel or optional electronic all-wheel drive – with 21-inch alloys, heated and ventilated front seats, heated flat-bottom steering wheel, an illuminated Chevy Bowtie badge, LED lighting that performs welcome and goodbye sequences as the driver approaches or leaves the vehicle, and a few sporty touches including a black-painted grill and rocker panels.
The SS gets its own unique grille and most of the RS extras plus a high-performance, all-wheel drive electric powertrain with a boost function Chevy calls Wide Open Watts – or WOW – that boosts peak output to 557 horsepower and 648 pound-feet of torque for a Chevy-estimated 0-60 mph time of under 4 seconds. It also comes with a two-tone exterior paint scheme, 22-inch alloys, heated rear outboard seats, and can be had with SuperCruise for a bit extra.
Range and Charging
Battery capacity and range will vary by trim level, and while Chevrolet hasn't yet revealed battery information, it has given its estimates for maximum range, starting with 247 miles for the 1LT. The 2LT ups that to 293 miles for the front-drive version. chevy hasb't released a range estimate for the all-wheel -drive 2LT.
The RS ultimately will have three different range estimates, one for each drive system configuration, but for now Chevy has only released information of the rear-drive version – 320 miles.
Range for the SS drips because all that extra power requires extra juice form the battery. Chevy is estimating maximum SS range at up to 290 miles. Those who like to run flat-out and play with the WOW feature as much as possible can except a lot less.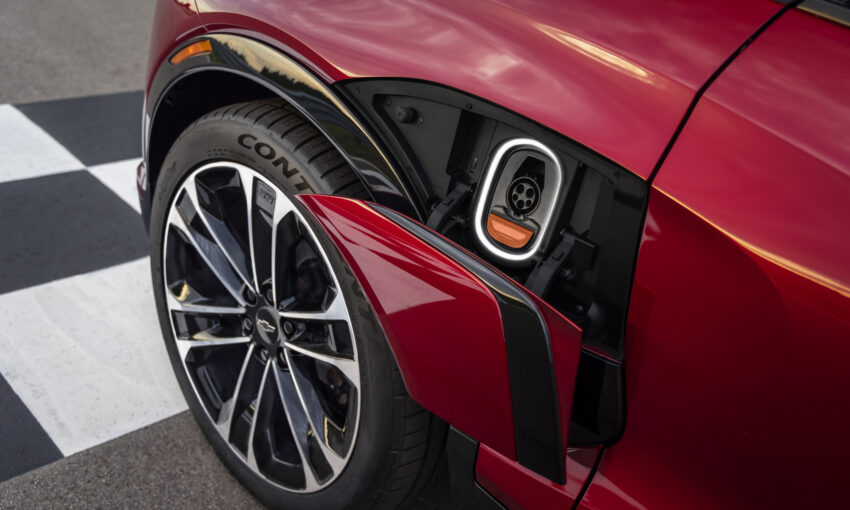 All trims come with an 11.5 kilowatt on-board charger for Level 2, 240-volt home and opportunity charging. With a properly sized Level 2 charging system, it can replenish a Blazer EV battery at an average rate of around 11 kilowatts per hour – just under 8 hours for an 80 kWH battery.
The RS and SS trims also come with standard DC fast charging capability at up to 190 kilowatts – sufficient to supply enough juice for 78 miles of range in just 10 minutes, Chevy says.
[Learn all about EV charging.]
Safety and Driver Assistance
The Blazer EV also comes with a suite of advanced safety and driver assistance systems, including automatic high-beams forward collision alert, automatic forward emergency braking with pedestrian recognition, lane departure warning and lane keeping assist and automatic emergency braking in reverse to help avoid back-up accidents.
Options in the driver assist category, available for the 2LT trim and, apparently, higher trims as well, include an enhanced parking assist feature for fully autonomous parallel and perpendicular parking