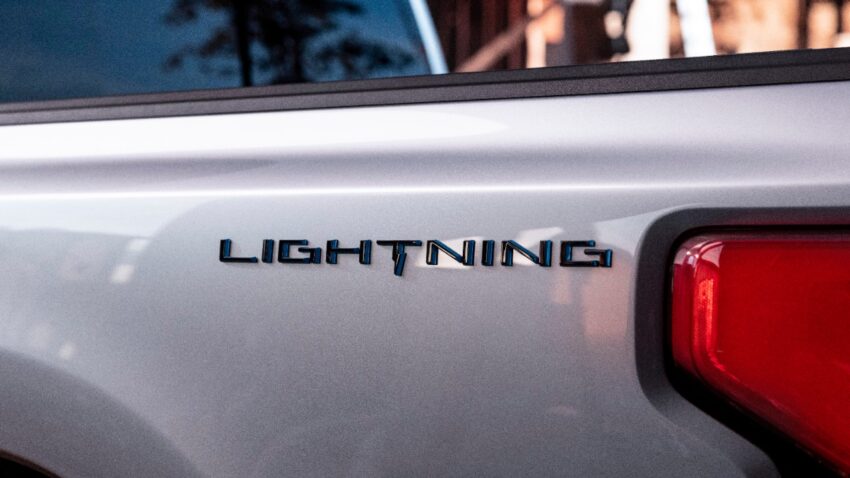 It's what many who've been tempted but reluctant to dive into the world of electric vehicles have been waiting for: Ford unveils the all-electric F-150 pickup, which brings back the revered Lightning name, on May 19.
The event will be live streamed from Ford's headquarters in Dearborn, Mich.
Few details about the truck have leaked out, but Ford has said the F150 Lightning will be digital, able to power a home during a blackout and is "even quicker than the original F-150 Lightning performance truck.
Over-the-air software updates, a feature Tesla innovated, will keep it fresh and up-to-date.
For those who need reminding, the original F-50 Lightning was a beefed-up gas-burner produced in limited quantities by Ford from 1993 to 1995 and 1999 to 2004.
The '04 model had a 5.8-liter V8 rated at 380 horsepower and 450-pound-feet of torque. It was rated by Ford at 5.2 seconds from 0-60 mph, had a top speed of almost 150 mph and could tow 5,000 pounds. Its fuel efficiency rating was 13 mpg.
Beating that with an electric powertrain shouldn't be too difficult.
The current F-150 hybrid, with a 3.5-liter V6 and a small electric motor, is rated at 430 horsepower and 570 lb.-ft., can run a 0-60 sprint in 5.3 seconds and can tow up to 12,700 pounds.
Ford's president and chief executive, Jim Farley, promised that the electric F-150 Lightning – expected to hit the market in mid 2022 – will be a game changer along the lines of the Toyota Prius, Tesla Model 3 and Ford Mustang.
The unveiling is slated for 9:30 pm Eastern Daylight Time. You can watch the teaser here – there are some great old F-150s on display, and come back on the 19th for the unveiling: