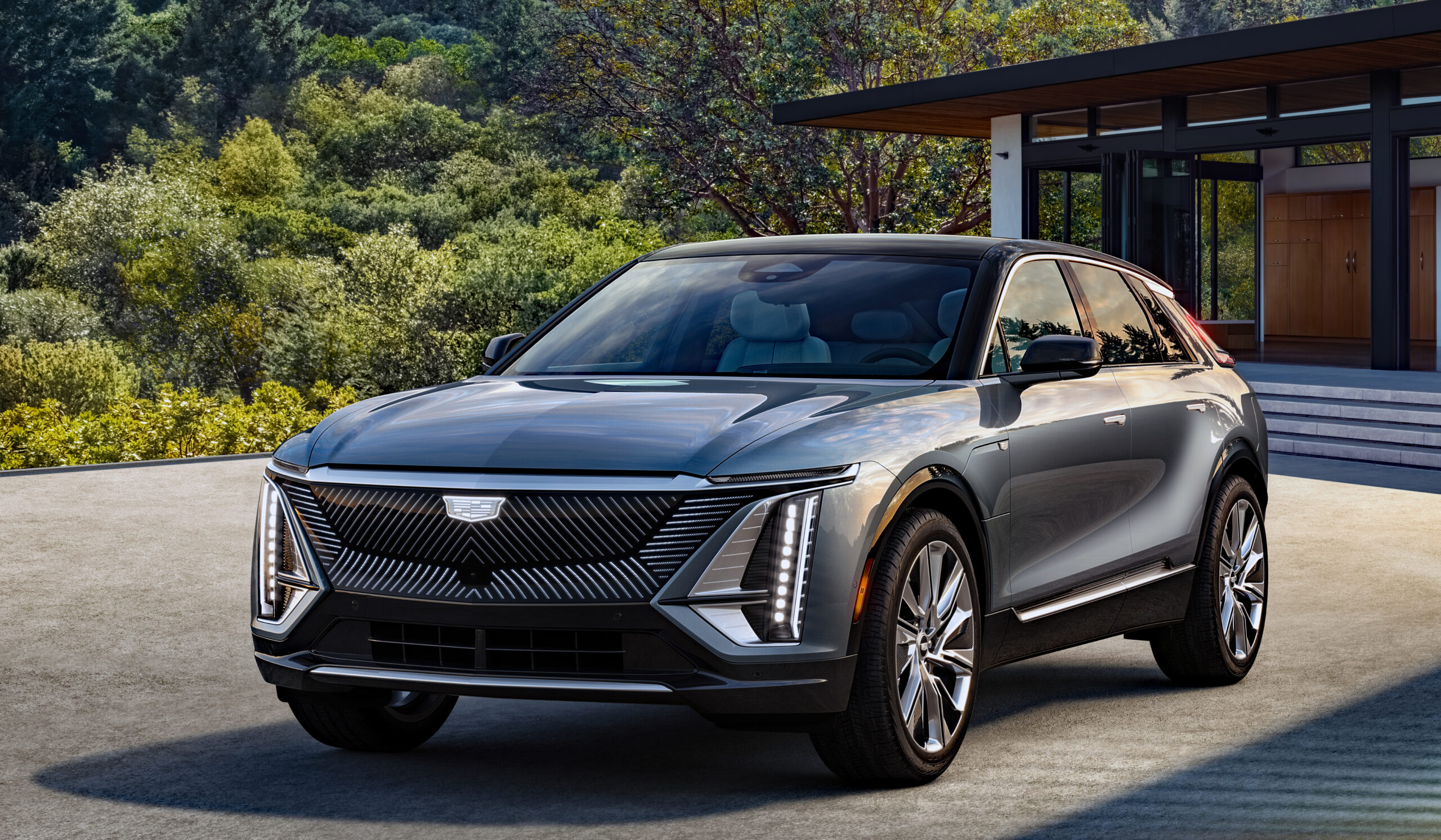 Cadillac will be taking the lead in GM's electrification drive with the just-revealed 2023 Lyriq crossover first in a parade of EVs that could see the 118-year-old marque abandoning internal combustion altogether by the time it turns 127.
Caddy provided a glimpse of the Lyriq late last summer with the showing of a Lyriq concept. Turns out the production-ready model hasn't changed much.
[A 3-min., 30-sec. read.]
Except for a smaller charge port door, slightly smaller wheels, an extra seat (the concept was a four-seater) and an additional cup holder, the production Lyriq delivers pretty much exactly what the concept promised.
All new Cadillacs to follow will be electric, including the already announced Celestiq touring sedan, and if all goes to plan there will be no new internal combustion Caddys after 2030, said Rory Harvey, Cadillac's global vice president.
Here's what we know about Cadillac's entry-level electric crossover:
Pricing and Availability
The base price will be $59,990 before taxes, fees and the federal tax credit of up to $7,500 that buyers can claim. That's considerably lower than potential competition such as the $71,000 Jaguar iPace, $68,000 Mercedes-Benz EQC and $67,000 Audi e-tron.
The 2023 Lyriq will be in showrooms in spring 2022. Cadillac will start taking reservations in September 2021.
It will be sold in all 50 states. Cadillac is still in the process of signing its dealers to agreements to sell and service its EVs – it's something like a $200,000 initial investment – but expects all dealers still standing when Lyriq deliveries start next year to be able and willing to sell and service EVs. Close to 150 Cadillac dealers have dropped the franchise since they got that news last year, but there still are about 800 left in the U.S. – more than Mercedes-Benz and BMW combined.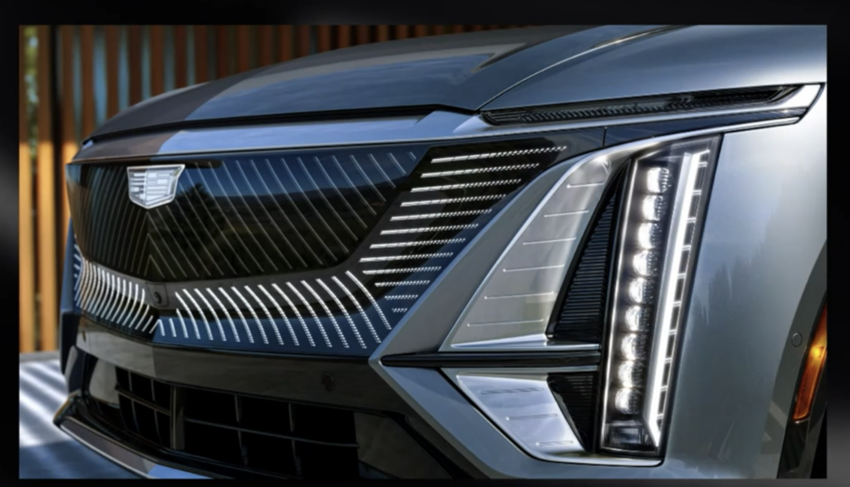 Powertrain
The single, rear-mounted electric motor can deliver 340 horsepower and 324 ft.-lbs. of torque.
The Lyriq will be a rear-wheel drive vehicle built around GM's skateboard EV platform and modular Ultium battery system, and will have a 100 kWh battery pack capable of delivering around 325 miles of range.
Cadillac's Super Cruise hands-free driving system (on properly mapped roads) will be an available option.
Charging
All 2023 Lyriqs will be equipped with 19.2 kW Level 2 chargers – meaning a properly sized home station – 240 volts and 100 amps – could easily recharge a fully depleted battery overnight. For quicker between-trip top-ups, that system is capable of adding 52 miles of range in the first hour.
After the 2023 model year, the 19.2 kW system apparently becomes an extra-price option on the lower trims. Cadillac hasn't provided any information about the standard Level 2 charging rate for the 2024 model year and beyond.
On longer road trips, the Lyriq can handle high-speed DC fast charging at up to 190 kW, good for a rate of 76 miles of range every 10 minutes, or a replenishment up to 80 percent of capacity in just over 30 minutes.
Design Features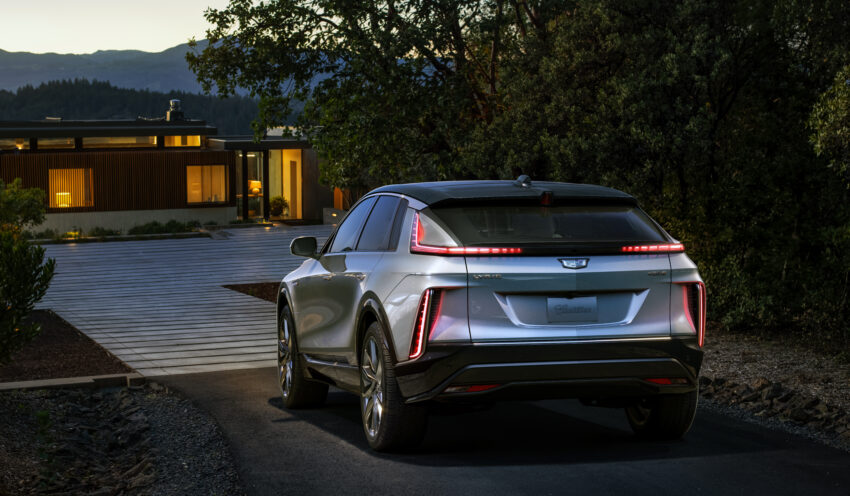 The 2023 Lyriq is a sporty SUV-styled crossover with a sharply raked rear liftgate, deeply creased character elements along the sides and and a bold nose that Cadillac says is the new face of the brand.
That front end features a closed acrylic grille – Cadillac calls it 'black crystal" that houses an active light display that wakes up to "greet" drivers as they approach. The Cadillac emblem top-center on the grille also is lighted.
Standard wheels will be 20-inchers, with 22-inch alloys available.
The interior is dominated by a single, 33-inch (diagonal) LED display that can show more colors than most people would ever care to count, Cadillac says the official tally is "over one billion." The display shows driver and trip information on the left with infotainment system information and controls positioned in the center of the dash.
A lower panel situated above the floating center console houses physical buttons for the climate control system. There's a large, lighted, open bin below for purses, laptops and other bulky items.
A single rotary control knob on the console controls the infotainment system.
The console houses two cup holders – there was only one in the concept
Initially, 2023 Lyriq buyers will have just two exterior color choices: Satin Steel or Stellar Blue Metallic.
Interiors will be black or grey.
And that's it until Cadillac releases full specifications and features a bit closer to production time.