Also – Sono's Solar Car, Panasonic's Anti-Cobalt Stance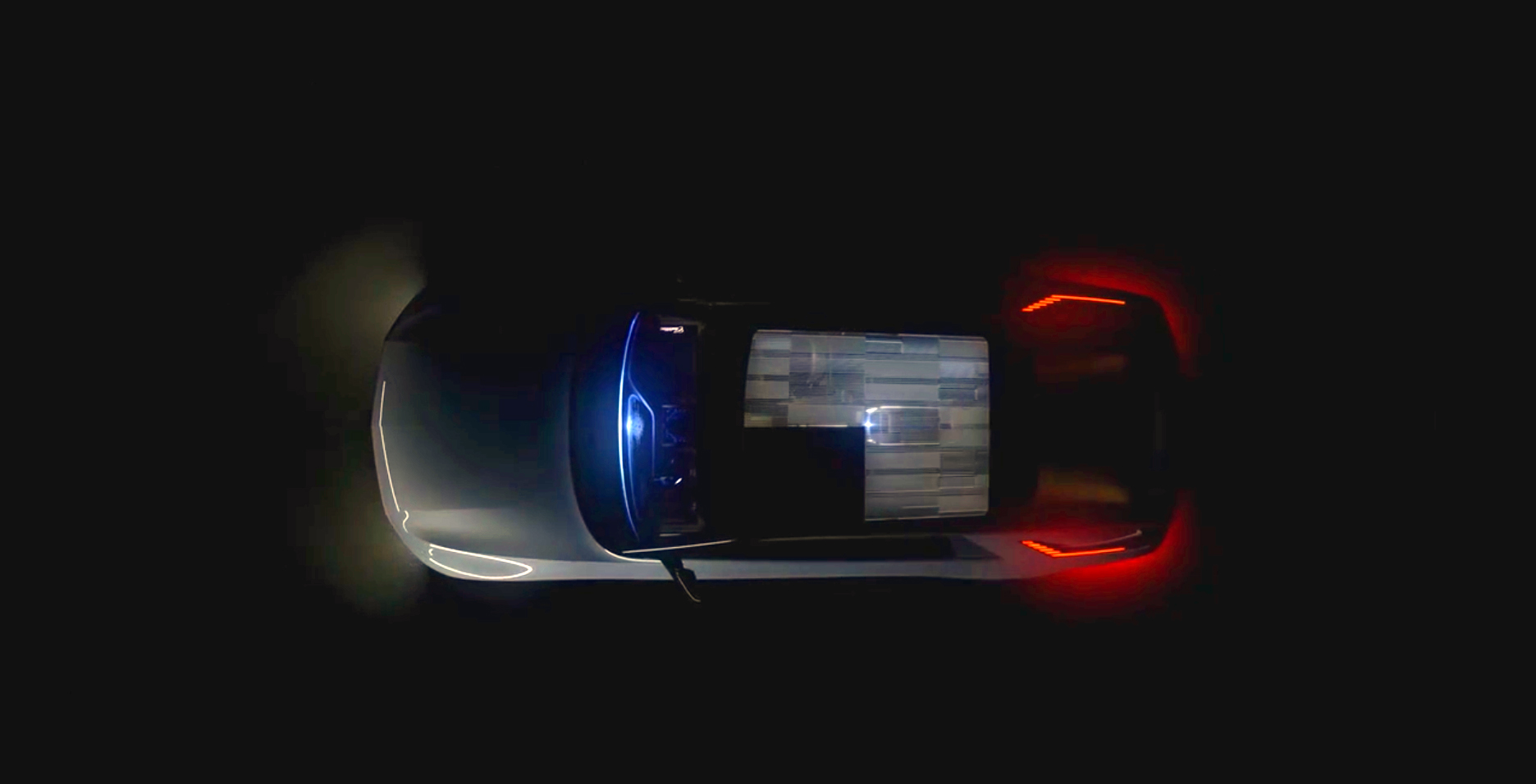 Well, GM pretty much repeated its longstanding electric blueprint in CEO Mary Barra's open remarks at CES 2021 this week, so no news there – but the company did tease the EV that will one day be Cadillac's flagship, the Cadillac Celestiq sedan.
[A 5-min. read.]
There wasn't much detail provided, though.
The Celestiq will be a mostly hand-built (!), premium luxury car that apparently will be individually customizable for each owner. The exact language from GM is that each "will be designed to reflect the individuality of its owner." Additionally, GM said, cutting edge technology inside and out will enable "a customizable experience for drivers and passengers alike."
GM's new modular Ultium battery platform, unveiled last year and underpinning the upcoming Cadillac Lyriq sporty crossover EV, will underpin the four-seat Celestiq.
Electronic all-wheel drive, four-wheel steering and a high-tech glass roof will be standard.
That roof uses a "suspended particle-device smart glass" with individually adjustable quadrants so each occupant can dial-in as much, or little, transparency as desired.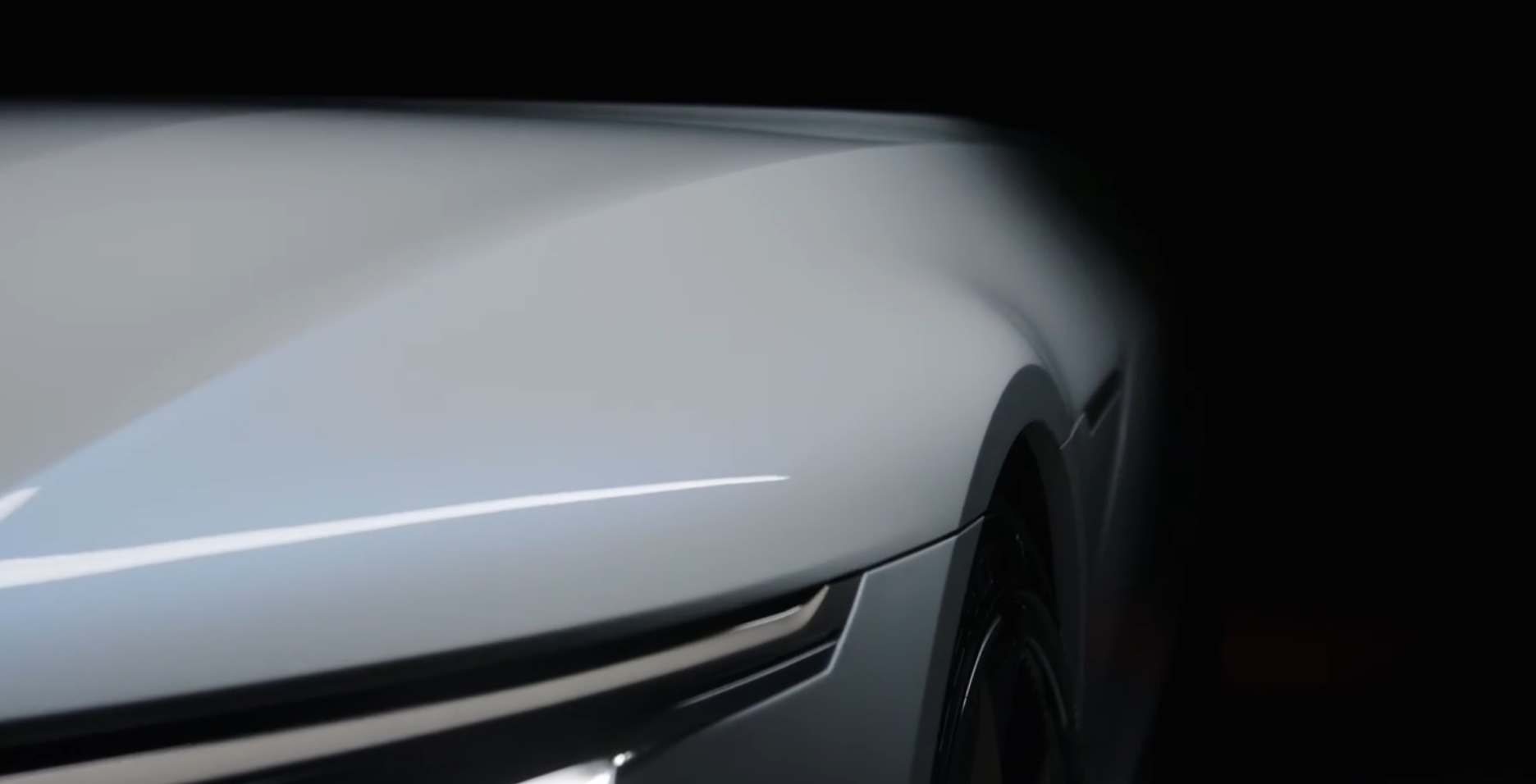 In the cockpit, a wall-to-wall infotainment display (Mercedes-Benz is about to launch one of those as well) will keep the driver and front seat passenger occupied while the two rear eats each will have their own independent entertainment screens.
GM says some sort of electronic "screen" will afford viewing privacy for each seating position and help reduce driver distraction.
No date's been given yet for when the Celestiq will be built.
As for GM's electric blueprint: The automaker is spending $7 billion on electrification over the next five years, plans to have 20 electric vehicles in the global market by 2025 – quite a few of them for Asia and Europe, not the U.S. – and will be using its modular Ultium battery system as the basis for them all.
In addition to the Lyriq and Celestiq, GM has unveiled the electric Hummer and announced plans for a new full-size electric SUV form Cadillac, and electric pickup and midsize crossover from Chevrolet, two new all-electric Buicks for the China market and a stretched version of the Chevy Bolt.
GM's New e-Brand
GM also announced at CES that it is launching a commercial brand called BrightDrop that will be for electric work vehicles.
The EV600 is a box truck, much like a UPS or FedEx delivery van, with 600 cubic feet of cargo area and a range of up to 250 miles. It is designed to haul various types of cargo including, in one version, EP1s that themselves are already filled with stuff. A panel on the right side of the truck would open to enable easy loading and unloading of the EP1s.
GM says EV600s could start showing up in commercial fleets late this year.
The EP1 cargo carriers are electrically powered wheeled boxes deigned to move stuff around inside buildings. An operator/unloader walks alongside, nudging it in the direction it needs to go. It can travel at speeds of up to 3 mph – a fast walk – and can carry about 200 pounds.
Launch of the EP1 is slated for this spring.
GM executives haven't said whether the two commercial vehicles and any other BrightDrop offerings are considered part of the company's promised 20 EVs by 2025.
Big Screen Scramble
If you can't beat Tesla's gigantic vertical infotainment screen, then go wide.
As noted above, Mercedes-Benz will beat GM to market with a full-width infotainment display – a horizontal happy place, perhaps, for those who prefer gaming and movie watching to viewing the passing landscape – or oncoming traffic – while motoring along.
The MBUX Hyperscreen, a 55.5-inch wide display, debuts later this year on the EQS luxury EV. Where better than CES – the Consumer Electronics Show – to show it off beforehand?

It is made of three separate OLED touchscreens mounted in the dash under a continuous piece of high-strength glass.
Mercedes-Benz designed and built in in-house. It uses eight separate processing units and 24 gigabytes of RAM.
The driver and front passenger each get a screen that's a foot wide, with an 18-inch screen in the center for functions like navigation, climate system and audio-visual system controls.
The driver's display shows all the pertinent gauges and dials as well as range and battery into. The passenger screen can, among other things, play a video.
The automaker intends to use the technology in other models – presuming EQS owners aren't overwhelmed by all that visual info and the dial-free controls and give it a thumbs up.
And then the race will be on.
Sun Power
EV start-up Sono Motors, developer of the solar-panel covered Sion EV, said at CES that they intend to bring the minivan-like semi-solar four-door to the U.S. – date uncertain – at a net price after incentives of around $26,000.
The Swedish-built Sion will launch first in Europe, where Sono claims to have 12,600 pre-orders, -so we'll be able to get an idea of its performance before it hit the market here.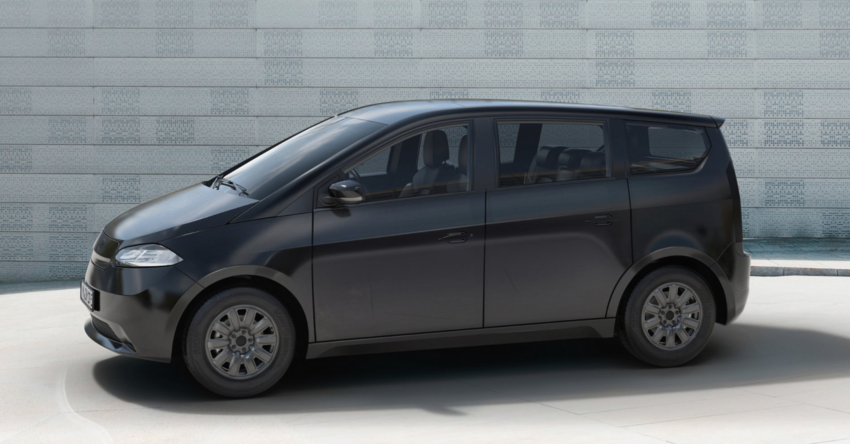 The idea behind the Sion is to take an EV with a 35-kWh battery good for around 150 miles of range and use solar energy to give it a boost of up to 20 miles more on a sunny day.
So it's a semi-solar car, not completely solar-powered.
Sono uses almost 250 solar "pucks," on the doors, roof and hood, pretty much concealed by a polymer coating that replaces conventional paint and, if the photo Sono supplied is any indication, pretty well hides the solar cells.
Saying 'No' to Cobalt
Panasonic announced that it has it has developed EV batteries with less than 5 percent cobalt and is working toward a cobalt-free battery just two to three years from now. Cobalt-free batteries is also a goal Tesla's Elon Musk set several years ago when he announced that Tesla batteries at the time were using less than 3 percent cobalt.
The metal is used in battery cathodes. In lithium-ion batteries for EVs it is commonly combined with nickel and either aluminum or manganese. While not the only chemistry available for EV batteries, those with cobalt offer the greatest energy density, best thermal stability and longest lifespan.
So why get rid of it?
It's expensive, with the raw material going for more than $36,000 a ton.
It's a byproduct of copper and nickel mining and its extraction does no favors for the environment.
Demand is outstripping supply. EV batteries aren't the only thing gobbling it up. Cobalt is a critical ingredient these days in most consumer, industrial and military electronics – all stuff that CES-goers care about, which is why Panasonic took the stage.
We are using so much of it that experts at MIT warned last year that demand will outstrip the global capacity to produce the stuff by 2030.
About 60 parent of the global raw cobalt supply comes from the Democratic Republic of the Congo, where the mining industry is rife with child labor and unsafe working conditions.
Finally, there are energy security concerns. Most of the Congo's production goes to China, which is the world's leading supplier of refined cobalt and also is a major raw cobalt producer. Canada is the second-biggest producer of raw cobalt, followed by China, Russia and Zambia.