Deal good through Oct. 31, 2023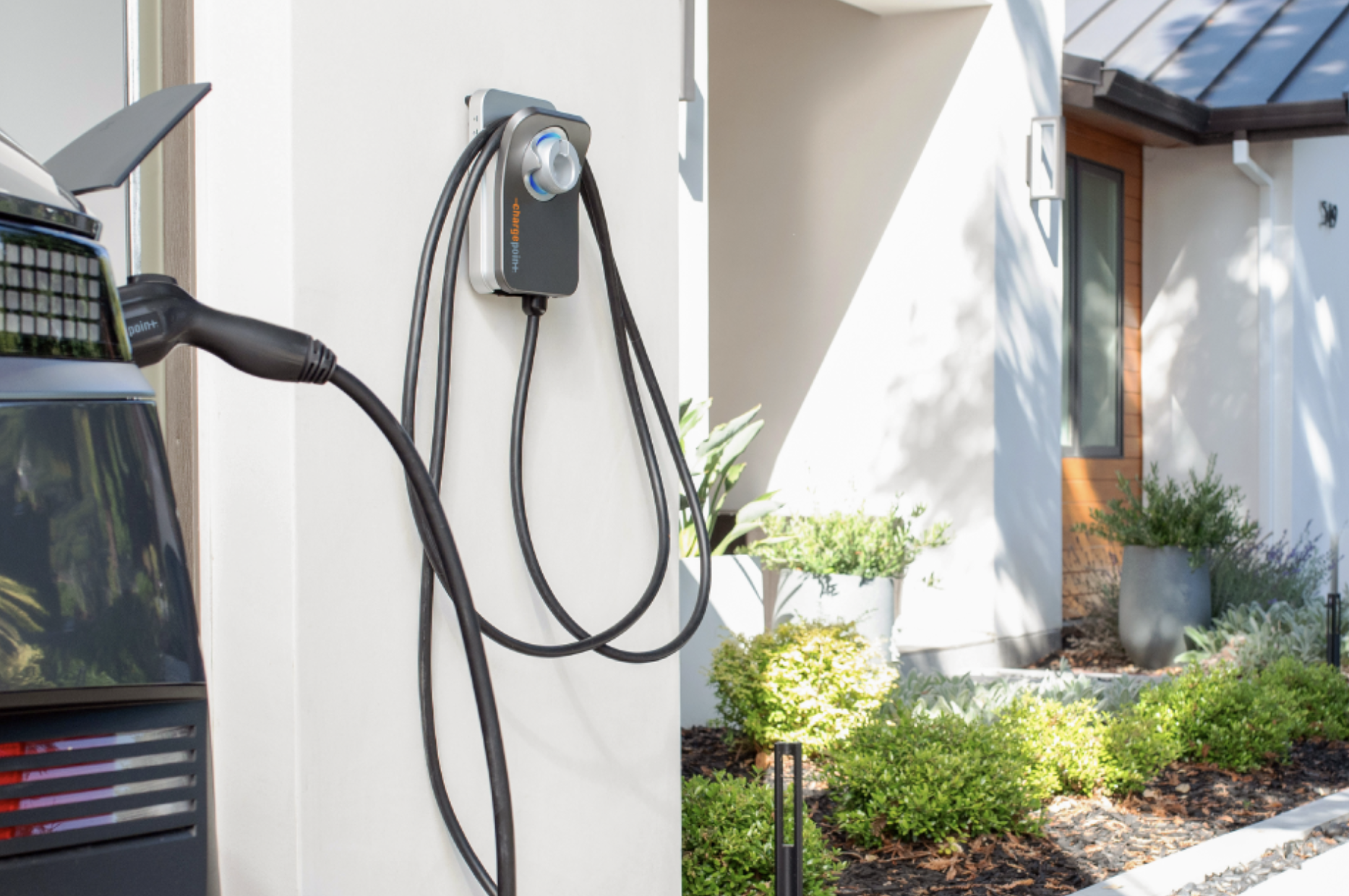 When you can't offer your EV buyers a federal tax credit, you look for alternatives, and Hyundai's found a fairly decent one: a free Level 2 home charger and up to $600 credit to offset installation costs.
We don't write about a lot of automaker come-ons because it's just free advertising for them. But this one – especially if you were looking at Hyundai EVs anyhow – seems like a pretty good deal.
The catch is that you have to finance your purchase, or lease, through Hyundai Motor Finance and do it by or before Oct. 31, then arrange for home charger installation within 90 days.
Here's how it works:
Buy or lease a new Hyundai EV – Kona, Ioniq 5 or Ioniq 6 – finance the deal through Hyundai's financing arm and register on the Hyundai Home Marketplace website within 90 days to get a $549-value ChargePoint Home Flex Level 2 (240-volt) home charging station and a session with a home energy advisor. The advisor will walk you through installation procedures and help you find an installer and pull the necessary permits needed in your locale. Use a Hyundai-approved installer (the automaker works through a company called Electrum) and installation costs up to $600 will be paid by Hyundai.
And if you are considering home charging for an EV, whether you are interested in this deal or not, check out TheGreenCarGuy's EV charging primer for info on how to determine the right charging setup for your needs.
Why can't Hyundai buyers get a clean vehicle tax credit? Click on these links for an explanation of the new federal EV incentive rules and the most up-to-date list of eligible vehicles.