Update: It Is!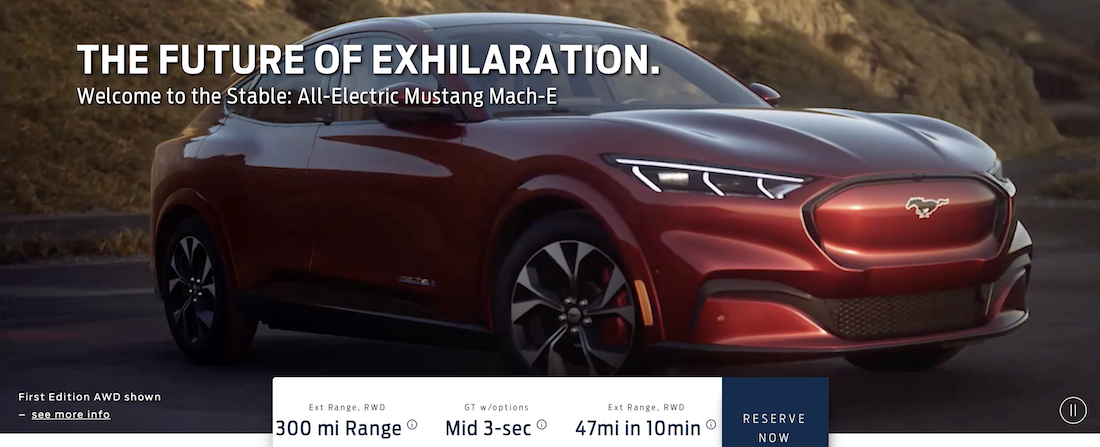 (Originally posted 11/15/19)
We won't speculate on authenticity, but a Ford follower appears to have uncovered a premature unveiling of the new Mustang Mach-E electric crossover.
Ford has scheduled the Mustang Mach-E worldwide reveal for Nov. 17, in advance of the start of the LA Auto Show. It hasn't released any images of the new EV except for a teaser sketch showing a sporty roof-line and Mustang-style headlamps and taillights.
But the Mach -E Forum says it discovered a hidden page on Ford's website that carried photos and specifications for the 2020 Mustang Mach-E. That Ford page has since been taken down, but the Mach-E info is posted on the Forum website.
Ford's official Mustang Mach-E reveal and a media briefing beforehand made it clear that the information dredged up by Mach-E Forum was, indeed, official Ford data on the new EV. (Updated 11/17/19)
The info revealed †hat there will be five Mustang Mach-E trim levels including a limited "First Edition. Pre-incentive pricing will start at $42,895 for the base Select trim, and top out at $60,500 for the GT trim. All-wheel drive will be standard on the First Edition and GT trims. The Select, California Route 1 and Premium trims will come with rear wheel drive and the Select and Premium levels will have all-wheel drive as an option.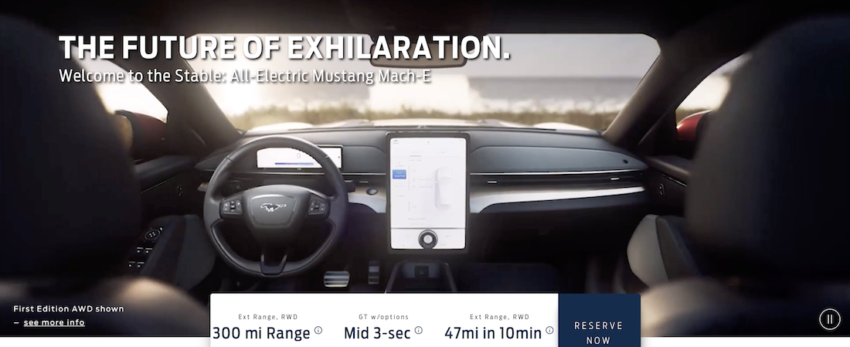 As an all-electric vehicle, the Mach-E will qualify for a $7,500 federal tax credit. Various state and local EV credits and rebates also are available, although not in every state.
Range estimates run from a low of 210 miles to a high of 300 miles, and output will range from 255 horsepower and 306 pound-feet of torque for the rear-wheel drive Select trim to 333 horsepower and 429 lb-ft for the all-wheel drive extended-range Premium and First Edition trims. Horsepower and torque ratings for the GT trim weren't listed.
The interior appears to be a mix of Ford and Tesla (there's a massive Tesla-style touchscreen for the infotainment functions).
TheGreenCarGuy has asked Ford to comment on the Mach-E Forum's premature reveal. Here's the official response: "We look forward to sharing all of the details about the all-new Ford Mustang Mach-E on Sunday night at 6 p.m. PST."
Well, they did, and it was as the Mach-E Forum reported.