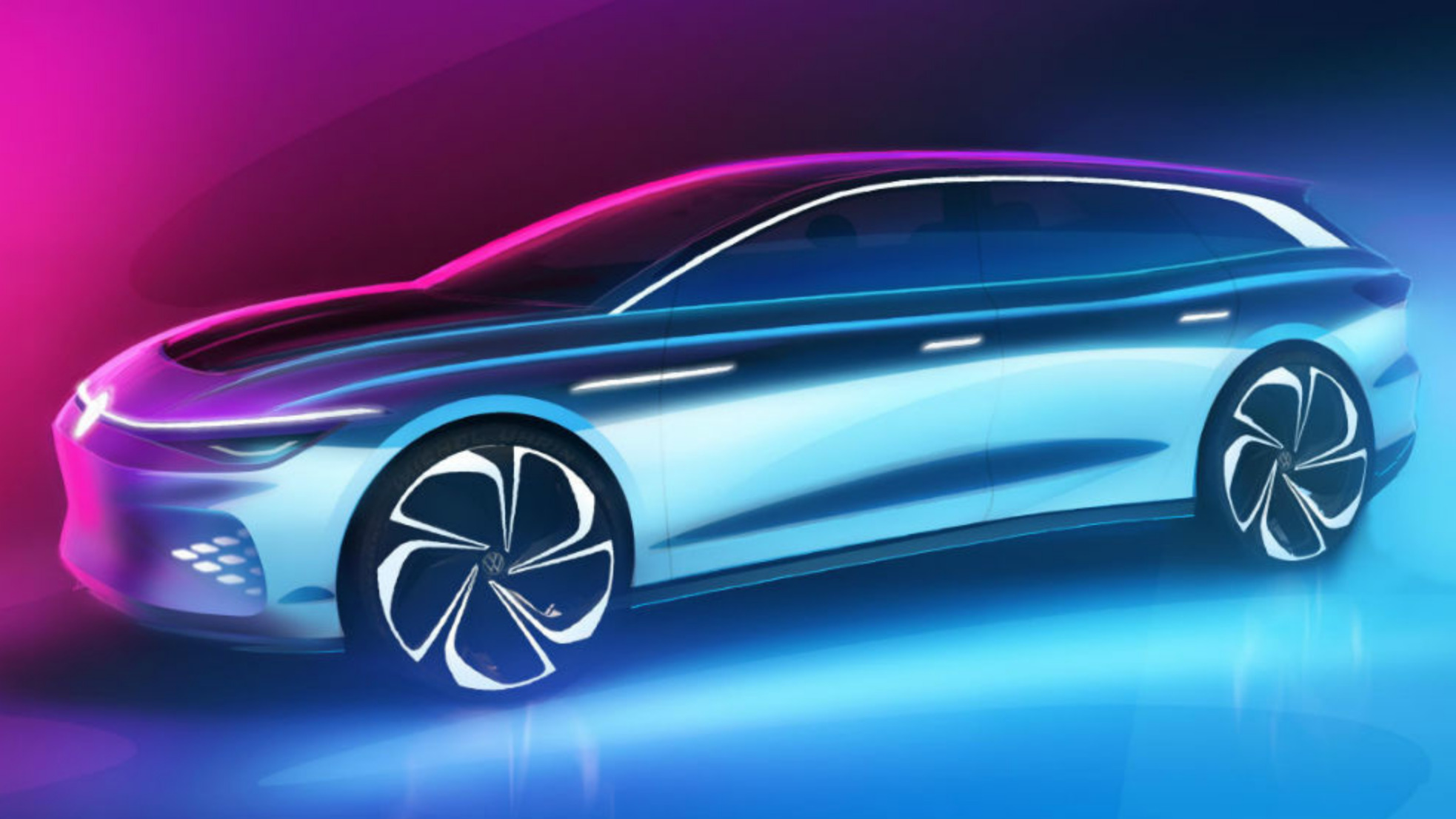 Volkswagen will be using the LA auto show to premier a new EV concept that's soon to be a production vehicle.
It's called the ID Space Vizzion and it plays off an earlier concept, the ID Vizzion sporty sedan.
You might think the "space" in Space Vizzion refers to its futuristic looks, but no – it actually refers to interior roominess.
The Space Vizzion concept, to be turned into a global production model in 2021 according to Volkswagen, is what is coming to be called a crossover coupe. That's a wagon-like body (but don't call it a wagon!) that has most of the design aspects of an SUV-styled crossover but with a long,low roofline that givers it a much sportier look – as well as less storage capacity.
VW – along with Audi, BMW, Infiniti, Jaguar, Mercedes-Benz, Range Rover and a few others – apparently thinks buyers who aren't ready yet to admit that station wagons make sense will consider something that looks like a modern wagon but is called something else.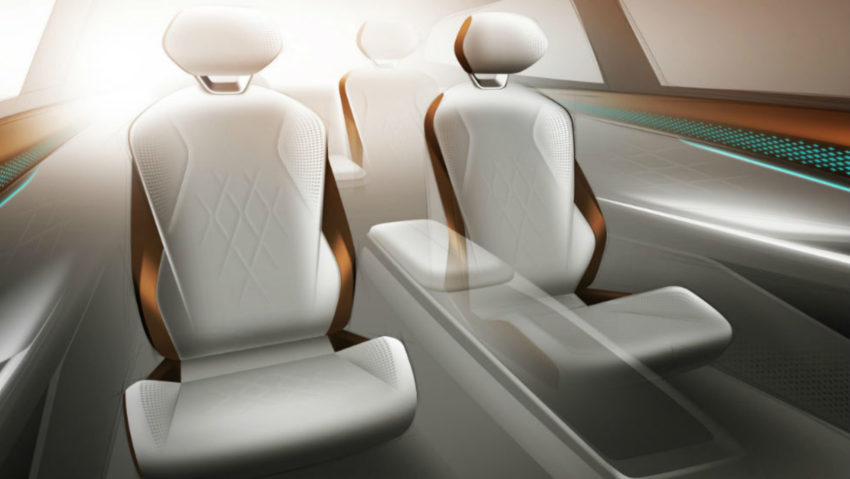 Especially if that else has"crossover" in it, as the auto making and marketing worlds seem convinced that North Americans, particulary U.S. buyers, are no longer interested in anything that doesn't have a truck-like appearance.
In any event, VW says the ID Space Vizzion features a ton of aerodynamic tweaks that will help its battery-electric powertrain deliver close to 300 miles of range.
The interior features all digital controls and information displays and sustainable materials such as a leather-like upholstery material made from apples and called, are you ready? – AppleSkin.
There will be regional differences in the production version of the ID Space Vizzion, with one made for North America, another for Europe and a third for China.
All in the Family
For the uninitiated, the ID designation is VW's brand identifier for its upcoming family of electric vehicles.
So far, the company has shown seven ID concepts, many of them slated for production. The I.D. Space Vizzion will be the eighth.
Others in the ID family include the ID compact; ID Vizzion sporty sedan, ID Buzz – a modern take on the classic VW microbus; ID Crozz, a regular crossover with a tall roof; ID Buggy, an updated dune buggy using the same modular electric vehicle platform as the others, the ID Roomzz minivan and the ID R, an electric race car.
The ID compact has entered production as a European market small hatchback, the ID.3. We expect it to be followed with production versions of the ID Crozz, probably the Buzz and the Buggy and, now we know, the Space Vizzion – all with North American market versions.
The North American future of the original Vizzion sedan is questionable given the market's preference these days for crossovers, SUVs and pickups.
VW showed its Roomzz electric minivan concept at the Shanghai auto show earlier this year. But it is not mentioned in the latest info from the company on the ID family. So it either is a China-only vehicle or, more likely, has been dropped in favor of the ID Space Vizzion because, well, minivans are even less sexy these days than station wagons.
(Illustrations courtesy of Volkswagen)