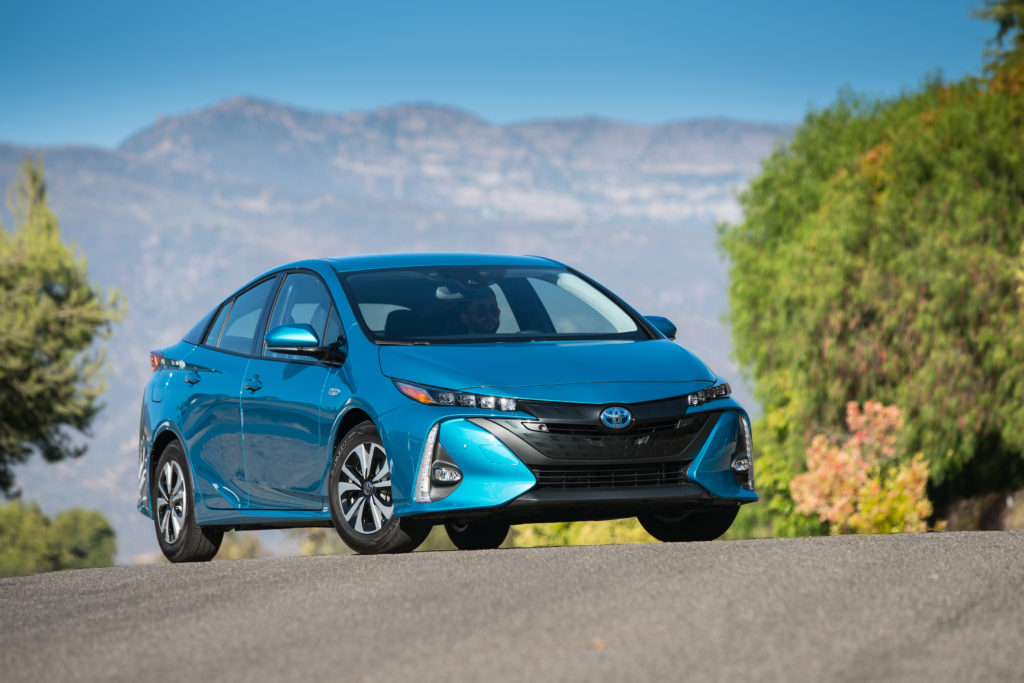 Until recently, this article wouldn't have been possible due to the dearth of used plug in vehicles. There wouldn't have been much to write about.
But the used PEV market has grown substantially in recent years, thanks in large part the plethora of all-electric and plug-in hybrid models introduced in the late 2010s that are now coming off lease or being traded-in for newer models.
If you've done the math and decided a second-hand electrified car might just work for you, the hard part can be picking one.
[Estimated Reading Time: 9 min.]
We're here to help.
Used plug in vehicles range from pretty basic to ultra luxurious, and their available range, typically a little less than when they were new because of normal battery degradation, can vary from barely adequate to well over 200 miles.
Generally, you can expect an EV to lose 3- percent to 4 percent of its range every year. Plug-in hybrids can lose electric range at about the same rate but that's little matter to most shoppers because they also have internal combustion engines that are limited only by the availability of gasoline.
If you limit you search to used plug in vehicle models that are three years old and have under 50,000 miles on the odometer – the sweet spot for maximum electric range – there are 16 EV models and 20 kinds of plug-in hybrids in the second-hand market. There are no plug-in pickups, yet, and only one minivan – the Chrysler Pacifica PHEV.
As a rule of thumb, most will be on offer for 50 percent or less of their original MSRPs. Because many were leased when new and subject to annual mileage limits, it probably will be easier to find models with under 36,000 miles on the odo than those with more than that.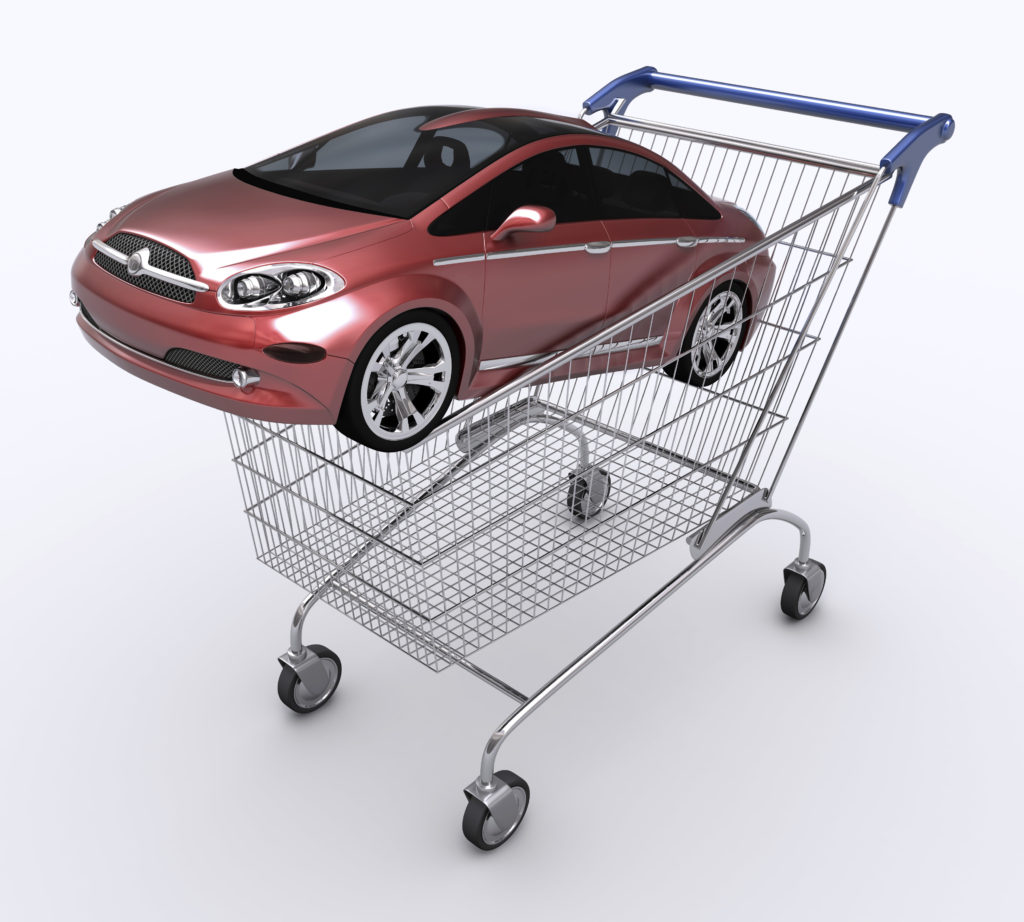 The offerings range from Audi to Volvo and from plain vanilla like the Smart for Two EV with 58 miles of range, to exotics such as the two-seat, scissor-doored, carbon-fiber BMW i8 sports coupe plug-in hybrid, which offers just 14 miles of all-electric range before dropping into conventional hybrid mode.
And, of course, there are Teslas. Model S sedans, Model X crossovers and a very, very few of the Model 3 sedans that were introduced near the end of 2017.
Many plug in vehicles were sold only in so-called ZEV states: California and a few other states that actively promote zero-emission vehicles.
Models sold nationally in 2017 and before were the Nissan Leaf, Chevrolet Bolt, BMW i3, Smart ED and Tesla's Model S and Model X.
Others – those sold new only in a limited number of states – can now be bought and shipped as used cars into any state.
But a good rule of thumb as you search the used listings is to make sure there is a dealership or independent garage in your neighborhood willing and able to work on the electrified car of your choice.
It's even better if you can find a garage that can do a pre-purchase battery diagnosis – that way you won't get stuck with an expensive battery replacement shortly after you start driving your new-to-you EV or PHEV.
A few other tips:
Batteries deteriorate as they age, and that that impacts range. The average deterioration rate is around 3 percent a year. So for EVs, figure 3-year-old used plug in vehicles will deliver only about 90 percent of their EPA-rated range when you are searching for cars that will meet your needs. Electric-only range isn't a big issue with plug-in hybrids because they still have gas engines and can operate as conventional hybrids when their all-electric range is drained.
High-end European car makers got heavily invested in PHEV technology by 2017, so a number from BMW, Mercedes-Benz, Porsche and Volvo are now available in the used market. Most, however, were priced thousands more than their gasoline counterparts, didn't offer much in the way of all-electric range and their overall fuel economy wasn't a whole lot better than the gasoline-only models. What they mostly offer as premium-priced used models is high-end interiors, lots of driver assistance and infotainment content and the punchy performance their torque-heavy electric powertrains bring to the game.
With that in mind, let's look at a sampling of available three-year-old electrified vehicles, starting with the granddaddy of them all, Nissan's Leaf.
EVs Sold New in 2017
Manufacturer
Model
Range When New
(Miles per Full Charge)
BMW
i3
81-114
Chevrolet
Bolt
238
Spark*
81
Fiat
500e
84
Ford
Focus EV
118
Honda
Clarity EV
89
Hyundai
Ioniq EV
124
Kia
Soul EV
93
Mercedes-Benz
B250e
87
Mitsubishi
i-MiEV
59
Nissan
Leaf
73-107
Smart
forTwo ED
58
Tesla
Model S
210-315
Model X
200-295
Model 3 Long Range
310
Volkswagen
e-Golf
80
*Discontinued after 2016 Model Year
Nissan changed things in 2018 with a new, more sedan-like design and a lot more range. Previous models – the Leaf was introduced at the end of 2010 as a 2011 model – have that spacey "look-at-me-I'm-electric" hatchback look and not terribly impressive range.
With about 30 seconds of keyboard work, TheGreenCarGuy found several hundred 2017 Leafs in all three trim levels with under 30,000 miles on the odometer listed in the $11,00-$15,000 range. That's an average 60 percent drop from their MSRP when new.
The first-generation Leaf, like many other first generation electric cars, wasn't intended to be a long-distance family car. It was designed to do service as a commuter car or a family's second car- car best used for hauling the kids around, making grocery runs and doing other local driving chores where range isn't a big issue.
The 2017 Leaf is EPA-rated at 107 miles of range.
To Tesla or Not to Tesla?
Teslas, of course, are the exception – they came out of the chute with the 2012 Model S aiming to provide tons of usable range. Even the base model exceeded 200 miles. But they also were budget busters for many, with starting prices well over $70,000.
Today, it's hard to find an older Model S with under 50,000 miles on the clock for under $40,000, while a 50,000-mile Model X is likely to set you back $60,000 or more.
For 2017, the sporty Model S sedan was available with a multitude of battery choices and in rear-wheel and all-wheel drive formats. Ranges run from 210 to 315 miles depending on the battery and drive combination.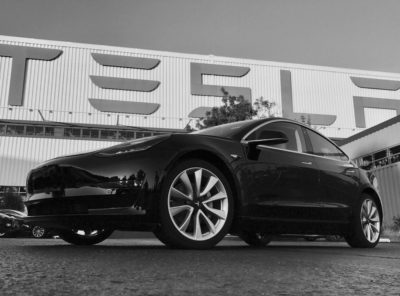 The Model X crossover debuted in 2015. For 2017 there were, as with the S, several battery and drive choices, so ranges run from 200 to 295 miles.
The smaller Tesla Model 3 sedan that hit the market in 2018 is still too new to be well-represented in used EV listings. Those that are available typically were sold new at premium prices with loads of high-end features. Their prices on the second-hand market reflect that, with 2018 Model 3s typically listing at $40,000 or more when they can be found.
If a used Tesla in within your means, go for it.
But be aware that while the cars have a great reputation for power and performance, they also are above average for problems such as with misaligned bodywork, malfunctioning door handles and wheel alignment woes.
If price or problems put you off a Tesla, there are loads of other used EVs out there now – although many aren't available in all states.
Mileage King
Chevrolet released its first modern mass-market EV – the Bolt – as a 2017 model. The small hatchback's 238 miles of range rocked the competition then and still is market leader among all 2017 EVs except the long-range Teslas.
The base 2017 Bolt was just over $40,000 new, but models with under 30,000 miles aren't hard to find today for $20,000 to $25,000.
Want to move a bit more upscale?
New models of BMW's tech-laden, carbon-fiber i3 EV start at $45,445. But three-year-old versions with very low mileage can be had for less than half that.
$20,00 for an i3 with less than 20,000 miles on the odo doesn't sound bad for a clean, green and very upscale grocery hauler.
The 2017 model with the largest battery pack is good for 114 miles between charges. Find one with the optional range extender – a three-cylinder generator mounted on the rear axle and you can putt around for another 80 miles or so if you don't need to go terribly fast or climb any steep mountains.
That generator is intended to provide a safety margin for drivers who inadvertently deplete the battery charge. It won't give the i3 the same performance capabilities it has when operating with a fully charged battery.
A Euro-Bargain
One great deal (especially for those who live in or near the ZEV states where it was sold and where used models are fairly easy to find) is Volkswagen's e-Golf. The hatchback EV has great reviews for sporty handling and performance as well as an upscale interior and a wealth of standard features.
On the downside, the e-Golf delivers only 81 miles of range between charges.
That's plenty for a commuter car in most garages, but most Americans are hamstrung in their car shopping by insisting that they ought to be able to drive cross country in whatever they buy.
You can do that with most EVs today- but it takes some advance planning to map out all the available chargers, and you really need to have about 200 miles or more of range to make such a drive practical in an all-electric car.
Meantime, the e-Golf and other limited-range first-gen EVs like it would make wonderful commuter cars and urban runabouts.
And the e-Golf – because it was discontinued at the end of the 2019 model year to make way for a new EV from VW – the upcoming ID.4 small crossover– is a real bargain.
The decision to discontinue the e-Golf depressed prices in the used market; in the dozen states in which it was sold, 2017 e-Golfs with less than 30,000 miles on the odometer are fairly easy to find in the $12,000-$13,000 range.
Eliminate Range Worries
Rather not fret about how far you can go before you need a lengthy recharging session?
Try a plug-in hybrid, or PHEV. Most offer modest amounts of all-electric range and then full hybrid operation. That's a combination that often delivers substantially better fuel efficiency than a standard hybrid with no plug.
PHEVs Sold New in 2017
Manufacturer
Model
EV Range When New
Total Range
(EV+Gas)
Audi
A3 e-tron
16
380
BMW
i3 REx
97
180
i8
15
330
330e
14
350
740e xDrive
14
340
X5 xDrive 40e
14
540
Cadillac
CT6
31
440
ELR*
40
340
Chevrolet
Volt
53
420
Chrysler
Pacifica Hybrid
33
570
Ford
C-Max Energi
19
570
Fusion Energi
22
610
Hyundai
Sonata PHEV
27
590
Kia
Optima PHEV
29
610
Mercedes Benz
C350e
9
410
S550e
14
450
GLE550e
12
460
Porsche
Cayenne S e-Hybrid
14
410
Toyota
Prius Prime
25
640
Volvo
XC90 T8 AWD
14
350
*Discontinued after 2016 model year.
The venerable Chevrolet Volt, the modern market's first PHEV way back at the end of 2010, ceased production in 2019. When new, a 2019 Volt LT – the base model – started at close to $34,000. Today, low mileage 2019s can be found for $20,000 to $25,000 while a 2017 Volt LT with under 30,000 miles on the odometer can be picked up for $16,000 or so.
The Volt – which is a 50-state car – gets up to 53 miles on electricity alone and then almost 370 miles with its small gas engine working mainly as a generator to provide juice for the electric motor.
Another 50-state PHEV, Toyota's Prius Prime, is rated at 25 miles of all electric range and 54 mpg after the initial battery charge is depleted. New models start at $28,000, but three-year-old base models with under 30,000 miles are typically priced at under $22,000.
Three-year old models of Ford's underappreciated C-Max Energi hatchback and Fusion Energi sedan PHEV – also discontinued in 2019 – are available nationwide at 50 percent or less of their original MSRP.
That's $11,000 to $15,000 for either the peppy European-styled compact hatchback or the all-American sedan, often with leather, navigation – even self-parking capabilities in some models.
Although the two ford plug ins share the same powertrain, the C-Max gets an EPA-estimated range of 19 miles on electricity, and a 39-mpg fuel economy rating after the battery is drained, while the more aerodynamic Fusion is rated at 22 miles of all-electric range and 42 mpg after that.