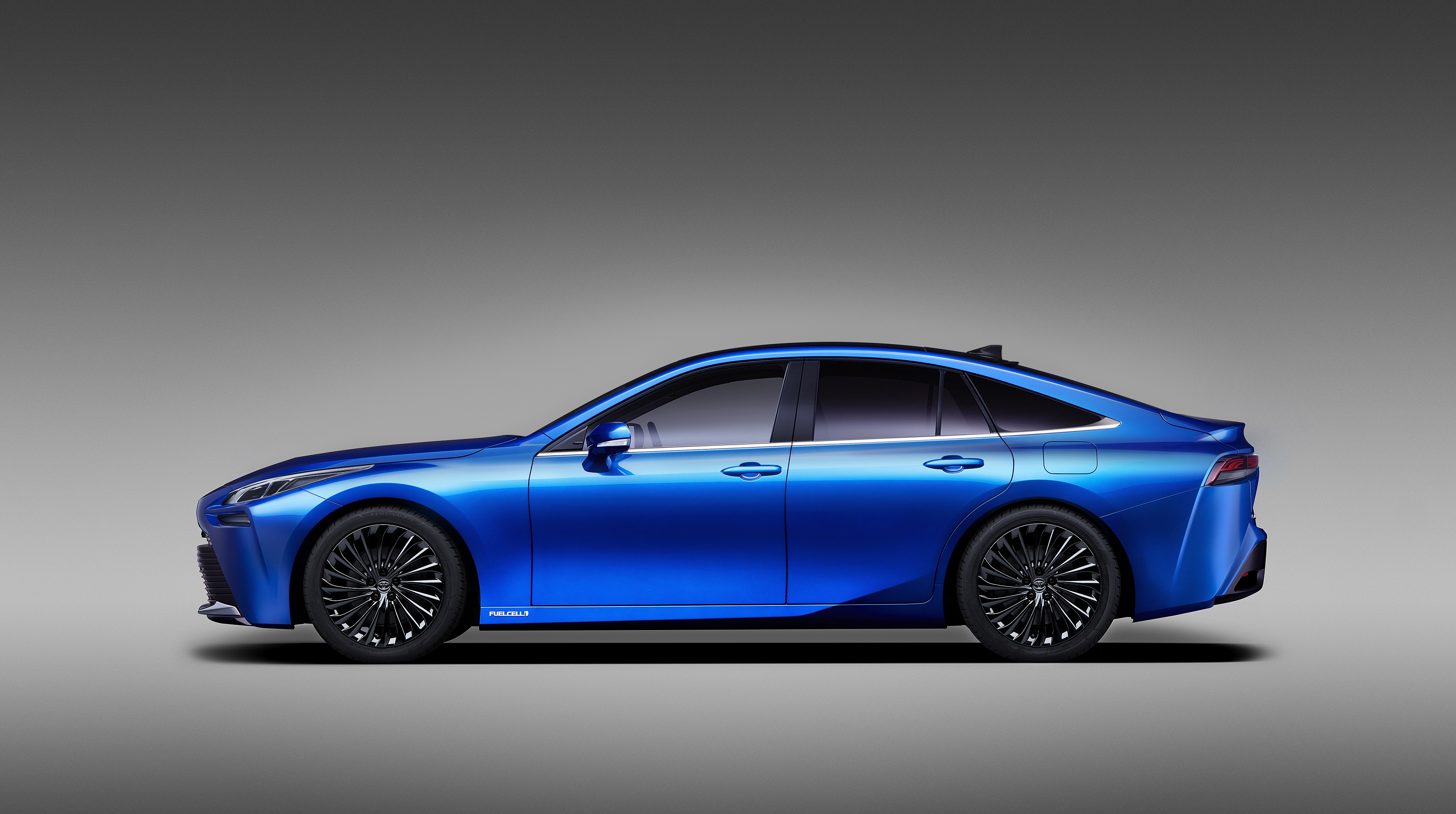 A RAV4 with a plug and an all new Mirai with rear-wheel drive and Lexus looks and about 400 miles of range are coming from Toyota.
The company famously has promised that every model in its lineup with have an electrified version by 2025. It restated that commitment this week, during a just-completed look-forward program for the media called "e-volution."
What's coming from Toyota? Hybrid pickups, a battery-electric or two, more fuel cell electric models and loads more conventional and plug-in hybrids.
[Estimated Reading Time: 3 min., 15 sec.]
The immediate news from the e-volution program, though, was announcement of a plug-in hybrid RAV4 and a completely redesigned Mirai fuel cell electric sedan for the 2021 model year.
RAV4 PHEV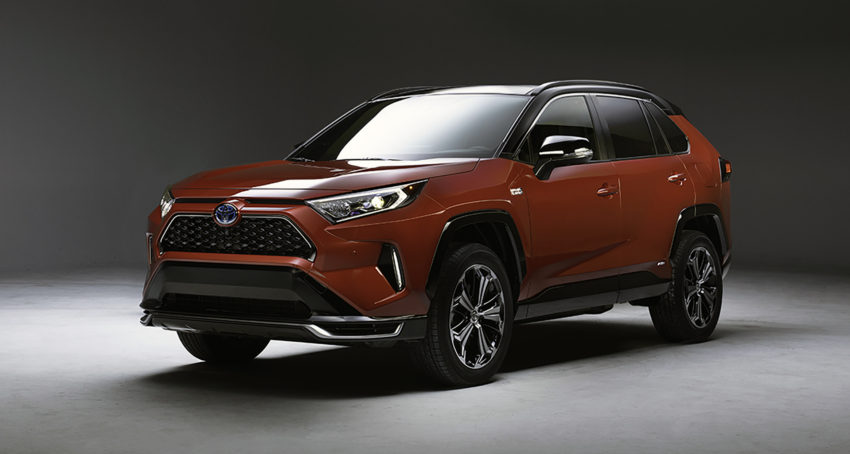 Details for the 2021 RAV4 plug-in are slim. Toyota isn't saying much beyond that fact that it is coming and that it will be the "most powerful" RAV4 ever.
That's to be expected. Plug-in hybrids, or PHEVs, have larger battery packs and more powerful electric motors than their unplugged conventional hybrid cousins. That gives them all-electric diving capabilities, and the EV boost that comes with it.
The new 2019 RAV4 hybrid – no plug – is presently being touted as the most powerful in the lineup at 219 hp and, with standard all-wheel drive, a 7.4-second 0-60 time that's about 0.7 second faster than the gas-only AWD model. Figure the RAV4 PHEV to get that acceleration down to around 7 seconds flat.
EPA-rated fuel economy for the 2019 RAV4 Hybrid is 40 miles combined (41 city/38 highway), not bad for an AWD crossover.
Efficiency for plug-in hybrids varies wildly depending on how they are used, the new RAV4 PHEV should the conventional hybrid's real-world efficiency by at least 50 percent for most drivers. Buyers who have short daily drives that don't much exceed the all-electric range – whatever it will be – will, of course, get even better efficiency.
Toyota completely redesigned the RAV4 for the 2019 model year, so if the teaser photo Toyota's released is an accurate representation, there aren't likely to be many changes to be 2021 RAV4 PHEV's looks when it launches late next year.
NEW MIRAI
Toyota still will be marketing the Mirai only in areas where there are retail hydrogen fuel stations, so a new Mirai in the U.S. market is good news only for Californians and Hawaiians who live on Oahu. The Mirai also is sold in Japan and a handful of European nations.
About 6,000 Mirais have been sold or leased in the U.S. in the four years since its 2015 launch. Toyota is selling about 6,000 RAV4 hybrids per month so far this year.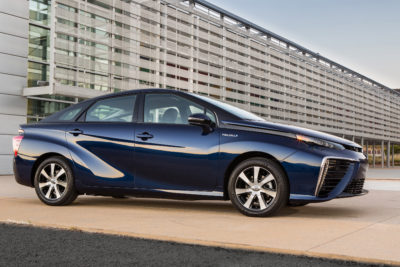 With the 2021 Mirai's new looks and improved second-generation fuel cell system, though, Toyota thinks sales of its fuel cell sedan will jump, despite such a limited marketplace. The company will be able to build 30,000 a year and expects global demand to justify the production increase.
The new design takes the bumpy, blocky, scoop-bedecked Mirai out of the "hey! look at me" class and turns it into a nice looking sporty sedan. It most likely shares its rear-wheel drive platform with a Lexus model (probably the LS, although Toyota folks won't say) and is longer, lower and wider than the current Mirai.
All the Star Wars flaps, folds and air intakes are gone and the styling is reminiscent of, dare we say it, a Lexus sport sedan.
Toyota is promising a 30 percent bump in range, thanks to both an improved fuel cell system and more om-board hydrogen storage than the current model's 5 kilograms (the energy equivalent of 5 gallons of gasoline). That boost should bring range close to 400 miles per tank.
There also will be power and performance boosts, although details still being kept under wraps. The switch to rear-wheel drive alone will improve on-road handling and contribute to better acceleration – something the sluggish Mirai sorely needs.
Inside, luxury touches include a clean, more upscale dash and instrument panel, a 12.3-inch touchscreen infotainment system and a 14-spealker JBL sound system. Toyota's also adding a fifth seating position (two front, three rear), courtesy of the larger platform.
2021 Mirai interior

2018 Mirai interior
There's been no talk of pricing.
Expect, though, that just as with the overall size and capabilities of the new design, the price of the 2021 Mirai will be greater than that of the current model, which starts at just under $60,000 for purchasers but leases for a steeply discounted $389 a month.
Toyota executives wouldn't say whether the present perk of $15,000 worth of free fuel will be continued with the 20201 Mirai.
Like its predecessor, though, the 2021 model will available for either purchase or lease.
"More than 99 percent" of the 6,000 U.S. Mirais have been leased, said Jackie Birdsall, senior engineer for fuel cell development at Toyota's North American research and development center in Michigan.