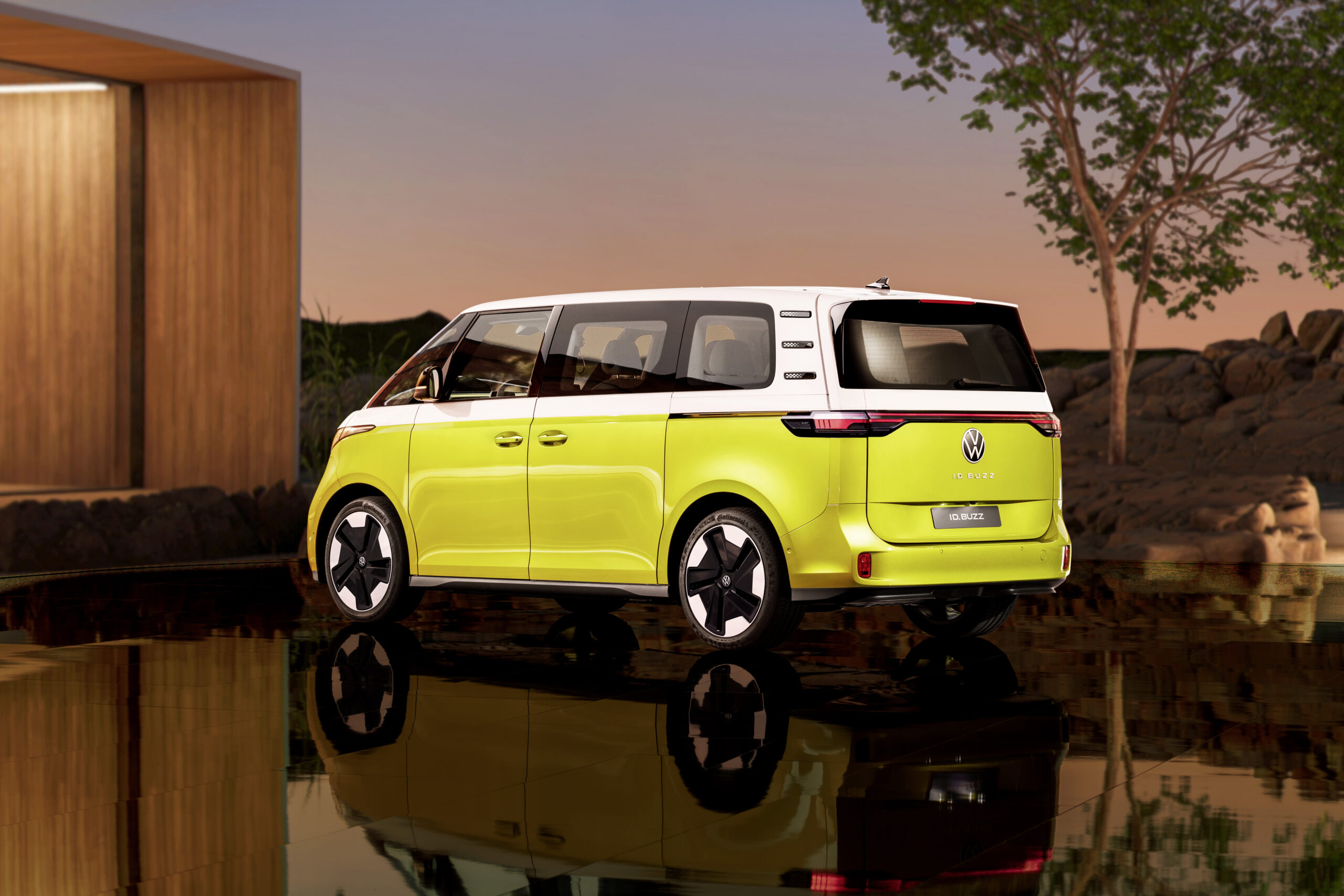 VW Spending Big in North America
Volkswagen has announced a $7.1 billion commitment over the next five years to boost its North American manufacturing and research and development capabilities as well as its product portfolio.
The automaker plans to assemble several new electric vehicles in North America – it has plants in Tennessee and Mexico. The company already has said the ID. 4 electric crossover that was introduced last year will also be assembled in the U.S. starting this year.
Upcoming EV launches for VW in the U.S. for the company include the wildly popular ID. Buzz update of the classic VW Microbus in 2024. Production of the Buzz, which goes on sale in Europe next year, will begin in Germany, where the ID.4 also is built. But Volkswagen executives have said there is a case for also assembling the Buzz in North America because of the huge demand that electric van is generating.
VW didn't identify a possible North American location for ID.Buzz production. Its Chattanooga, Tenn. Plant is where it will be assembling U.S. versions of the ID.4 starting later this year, but the company said it also is upgrading its Mexican plants in Puebla and Silao to handle assembly of EVs and EV components such as electric motors by 2025.
The automaker said it wants to use "regional" suppliers in the U.S. and Mexico for its EV components as much as possible
VW said that its massive North American capital program is part of a drive to launch more than 25 new EV models globally by the end of 2030. Volkswagen wants 55 percent of its U.S. sales to be EVs by the and intends to begin phasing our gasoline-burning models in its U.S. portfolio at the same time.
In addition to the $7.1 billion North American expansion plan, VW has said it will spend $1.8 billion increasing production at its EV battery partner SK Innovation's plants in Georgia.
Single-Motor Polestar 2 Now in the U.S.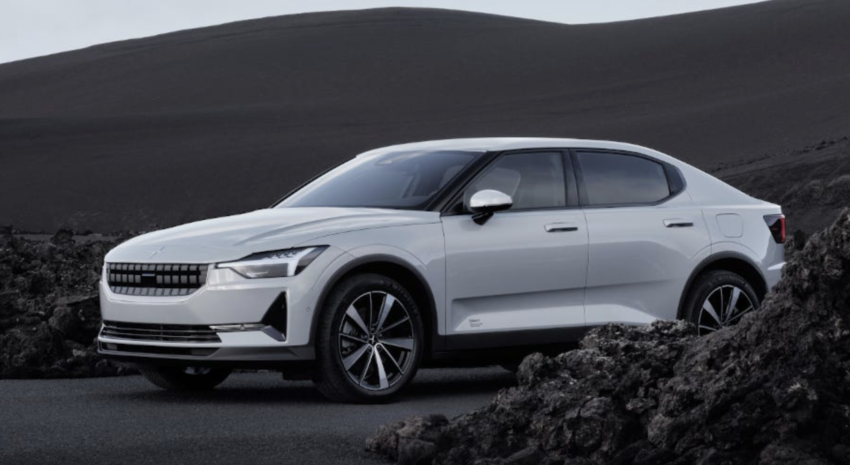 EV maker Polestar is finally making the single-motor, front-drive version of its Polestar 2 fastback/hatchback sport sedan available in the U.S. Polestar sells on-line and through a growing network of retail Polestar Spaces, as it calls its Tesla-like showrooms.
The single-motor Polestar 2 is EPA-rated at up to 270 miles of range per charge, is priced starting at $45,900 – a $1,300 drop from the entry price Polestar gave reporters when the single motor version was an announced last fall. It qualifies for a federal income tax credit of up to $7,500, but not to exceed buyer's tax bill in the year of purchase – and in several states is also eligible for state and local credits or cash rebates.
Volvo PHEVs Get More Electric Miles, Power, Efficiency
The Recharge line of Volvo plug-in hybrids features very nice cars with lots of power and decent-for-a-big-hybrid efficiency, but relatively little ell-electric range.
Until now.
Volvo has redesigned its T8 plug-in hybrid powertrain and the new version, now in 2022 models, adds ponies, efficiency and all-electric range. All of the models get a larger, 18.8 kilowatt-hour battery, an increase for 11.6 kWh, and a more powerful 147 horsepower rear motor, up from 87 ponies, for total system output of 455 peak horsepower, up from 400 hp.
Here's the lineup for electric range and fuel efficiency:
S60 Recharge AWD and V60 Polestar Engineered – 41 miles all electric range, up from 22 miles; 74 miles per gallon-equivalent, up from 69 mpg-e.
XC 60 Recharge and XC60 Polestar Engineered – 35 miles of all-electric range, up from 19 miles; 63 mpg-e, up from 57.
S90 Recharge – 38 miles of all-electric range, up from 21 miles; 66 mpg-e, up from 60.
XC90 Recharge – 35 miles all electric range, up from 18 miles; 66 mpg-e, up from 55.
The XC60 and S90 models also get a one-pedal drive system – unusual for PHEVs – that can use regenerative braking to being the car to a full sop without requiring use of the brake pedal
Bose Gives Growl to Hummer EV
Audio specialist Bose has developed its first electric vehicle "sound enhancement" system and GMC's upcoming Hummer EV electric pickup is the first customer.
The system broadcasts artificial propulsion sounds into the cabin through the Hummer's 14-speaker Bose audio system. It is designed with different sounds for different drive modes to help "mask undesirable noise produced by the electric propulsion system," Bose said in a statement.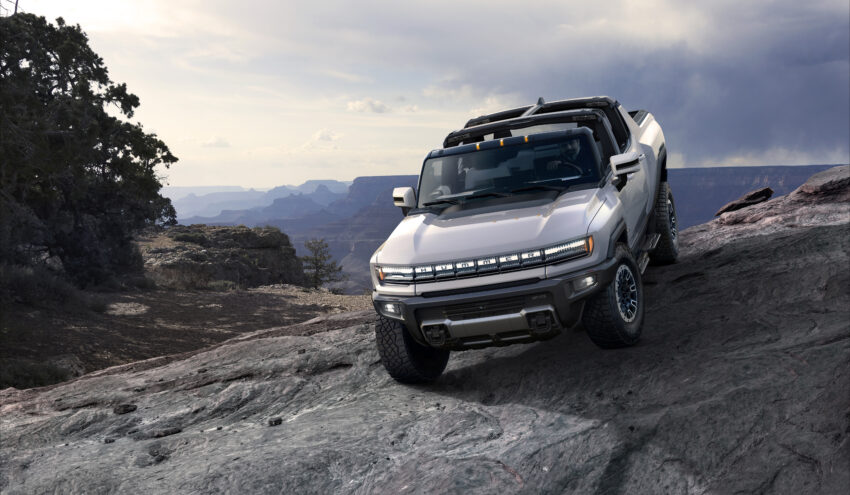 Other EV makers also use electronic sound to help EV drivers – and passengers – feel connected to the vehicle's performance. Some copy internal combustion engines, some are sound engineers' versions of what a space ship might sound like out in the far reaches of the galaxy (although, as we understand it, there is no noise in the vacuum of deep space) and some are merely electronic noise designed to help the driver stay tuned to what the vehicle is doing.
Most – and we hope that's the case with the Bose system – can be turned off by EV owners who would rather listen to the whine of the electric motor than a to artificial noises that pay homage to an internal combustion engine.
There are distinct tones, from a low, subtle pitch to a deep rumble. And when in "Watts to Freedom Mode," Hummer's answer to Tesla's Ludicrous mode, unleashing the big electric truck's 1,000 horsepower and 11,500 pound-feet of torque, the sound begins with a guitar riff mix, adds vibrations born in the subwoofer as the air suspension lowers the body – and center of gravity – and then builds with a growl as the EV accelerates.
Sounds li you don't even need to drive it to get a thrill.