Electric ZDX Crossover shares GM's Ultium platform
One version offers up to 325 miles of range
There's a 500 hp "S" Version
Pricing to start around $60,000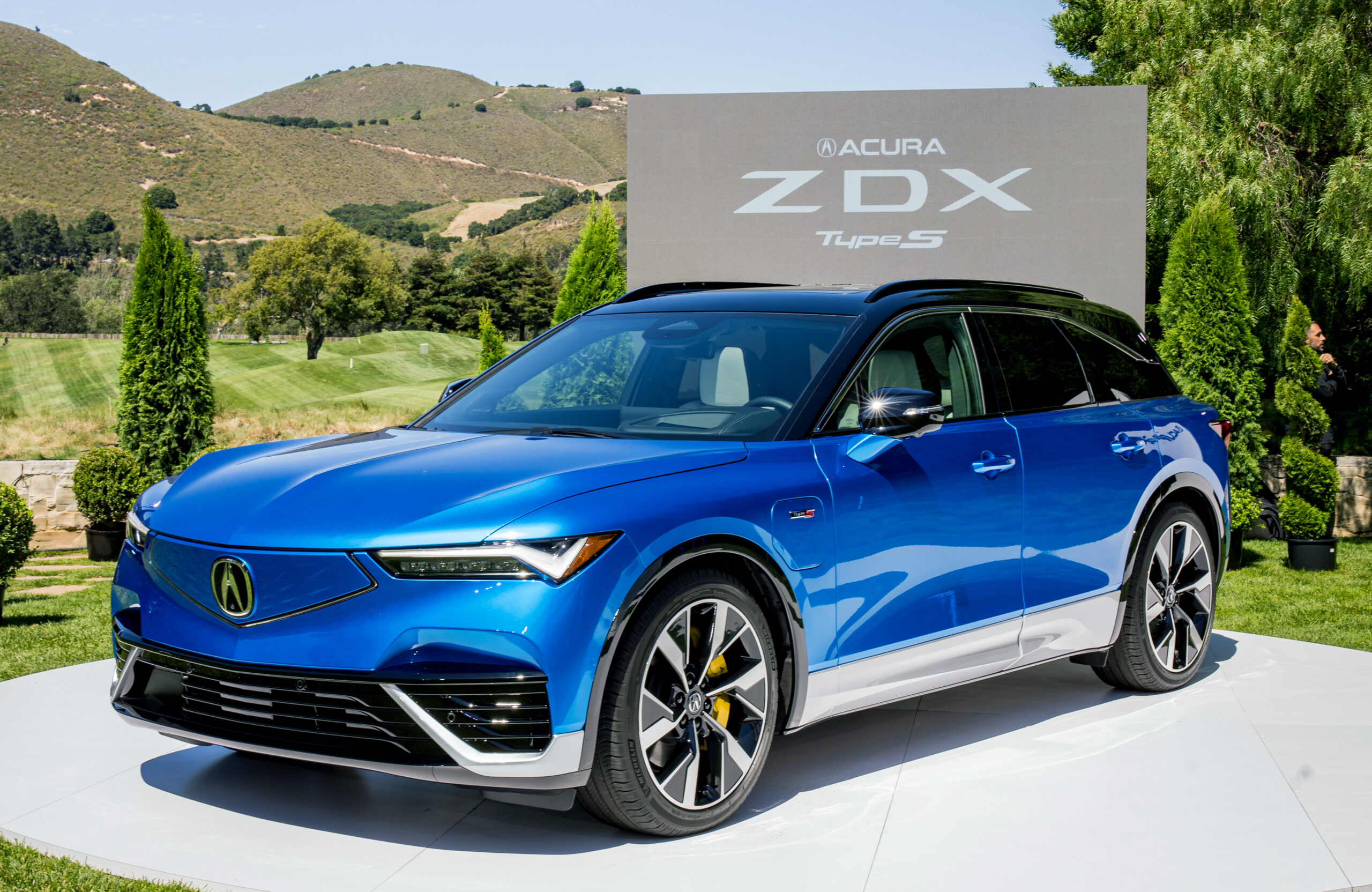 Acura unveiled its upcoming 2024 ZDX electric crossover during the run up to this weekend's Pebble Beach Concours d'Elegance – a sure sign it won't be cheap – and said that it will be offered in several variants including a 500 horsepower, all-wheel drive "Type S" performance model and a 340 horsepower, 325-mile single motor A-Spec trim.
Power isn't cheap – even in EVs, and while the single-motor, rear-drive A-Spec trim is expected to start "in the $60,000 range," according to Acura, the all-wheel drive "S" trim will start in the $70,000.
Power – and big wheels and tires – also sap energy, so while all versions of the ZDX will use a 102 kilowatt-hour battery pack, the moore muscular Type S, with 22-inch wheels standard, will deliver less than 300 miles of range – probably down around 290 miles.
There also will be a dual-motor, all-wheel drive A-Spec variant, but as is the norm for all-wheel drive EVs, it will be pricier and offer less range, about 315 miles – but more horsepower and torque – than the single-motor A-Spec version.
Actual pricing and official EPA range estimates won't be available until closer to ZDX's launch date early in 2024.
ZDX Scores Acura Firsts
Acura's first EV will offer several other firsts for the brand. The ZDX will be the first Acura with a premium Bang & Olufsen audio system, the first to use Google's operating system for its infotainment systems and – in the Type S only – the first with the Acura 360+ hands-free (sometimes) highway driving system.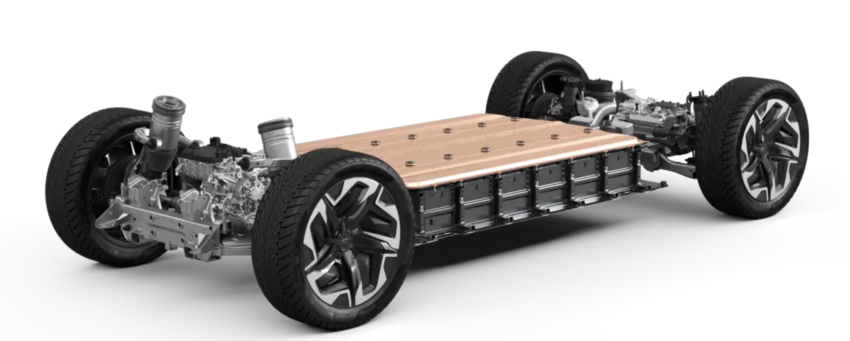 It is the first Acura built on a General Motors platform – it shares the GM Ultium platform with the Cadillac Lyriq, thanks to an EV development agreement between GM and Honda – Acura's parent.
The new EV also debuts two new (for Acura) safety features – a blind zone steering assist system to help safely and quickly steer you back to a safe space when when you are changing lanes and someone else is already where you want to be, and a rear cross traffic braking system to help avoid crunches when backing out of driveways, parking spaces and the like. The ZDX also gets Acura's first automated parallel parking assist system.
The new EV also will be the first Acura sold through the company's new digital sales process, which can be launched from home or while visiting an Acura dealership. (You can sign up at Acura's ZDX EarlyAccess site to get information and details on pre-sale reservations.)
There's one thing that isn't a first, though – the name. There was an Acura ZDX back in 2009; a 19 mpg, internal combustion model that blended elements of a crossover's SUV-like styling with a sport coupe's curving, fast-back styled roof line. It was discontinued in 2013 as sales plunged and pricing soared – the 2013 model was priced at $51,815, a $5,000 hike from the 20212's starting price.
Inside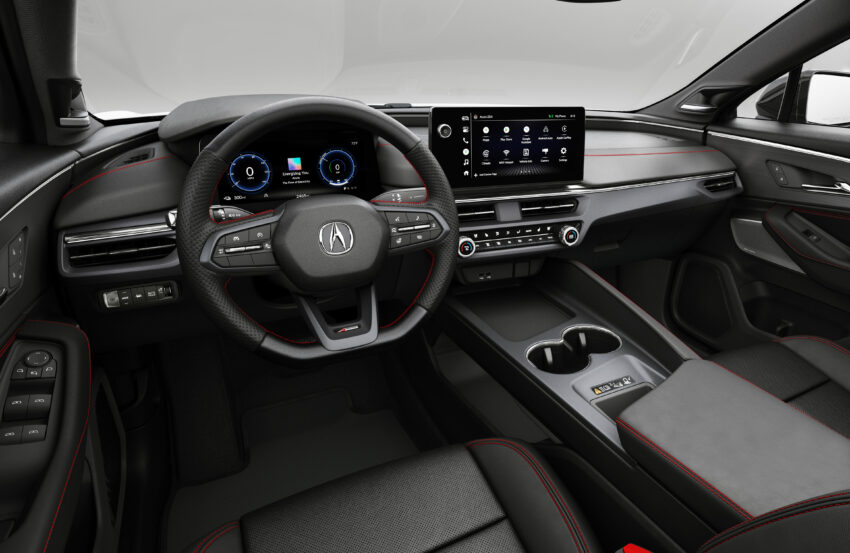 The ZDX cockpit features a pair of 11-inch digital screens (one of them is actually 11.3 inches, but what the heck) for driver information and infotainment. Because it uses Google's Android as its built-in operating system, the ZDX can display Google Maps on either screen. Wireless Apple CarPlay and Android Auto compatibility is standard.
The Bang & Olufsen audio will come with 18 speakers including four mounted overhead.
Other details are still to come, but Acura says the ZDX will feature Acura-quality interior appointments, so that's a good thing.
Photos provided by the automaker also show that Acura is retaining physical controls for the audio susystema dn the heating, ventilation and cooling system – so fewer things to have to hunt for on the touchscreen.
ZDX Driver Assist Gets Assist from GM
Honda's development pact with GM involves more than just EV components. the 2024 ZDX debuts the AcuraWatch 360+ advanced driver assistance package, with includes Acura's ake on GM's SuperCruise hands-free driving system. Acura simply calls it Hands Free Cruise driver assistance technology and it will be standard on the ZDX Type S. It allows doe hands free driving on some 400,000 miles of previously mapped highway.
AcuraWatch 360+ also provides adaptive crise control with full stop-and-go capability; lance centering and following, lane change assist, front collision mitigation with cross trafic and pedestrian detection and emergency btaking, blind sopt collision avoidance and rear cross traffic collision mitigation and automatic parallel parking assist.
The Competition
The ZDX most likely competitors will be the new Lexus RX 450e electric crossover – which is similarly priced but at 220 miles maximum per EPA estimates can't come close in range; the Tesla Model Y, which offers from 279 to 330 miles of range, depending on the trim level, costs less – even for the performance model – and is eligible for a $7,500 federal tax credit that the Japan-built ZDX can't get; the similarly priced and sized Cadillac Lyriq – also eligible for the federal tax credit, and the Genesis GV60, which is similarly priced and powered (314 hp standard and 429 hp in the Performance trim) but is smaller and lags the ZDX in range.