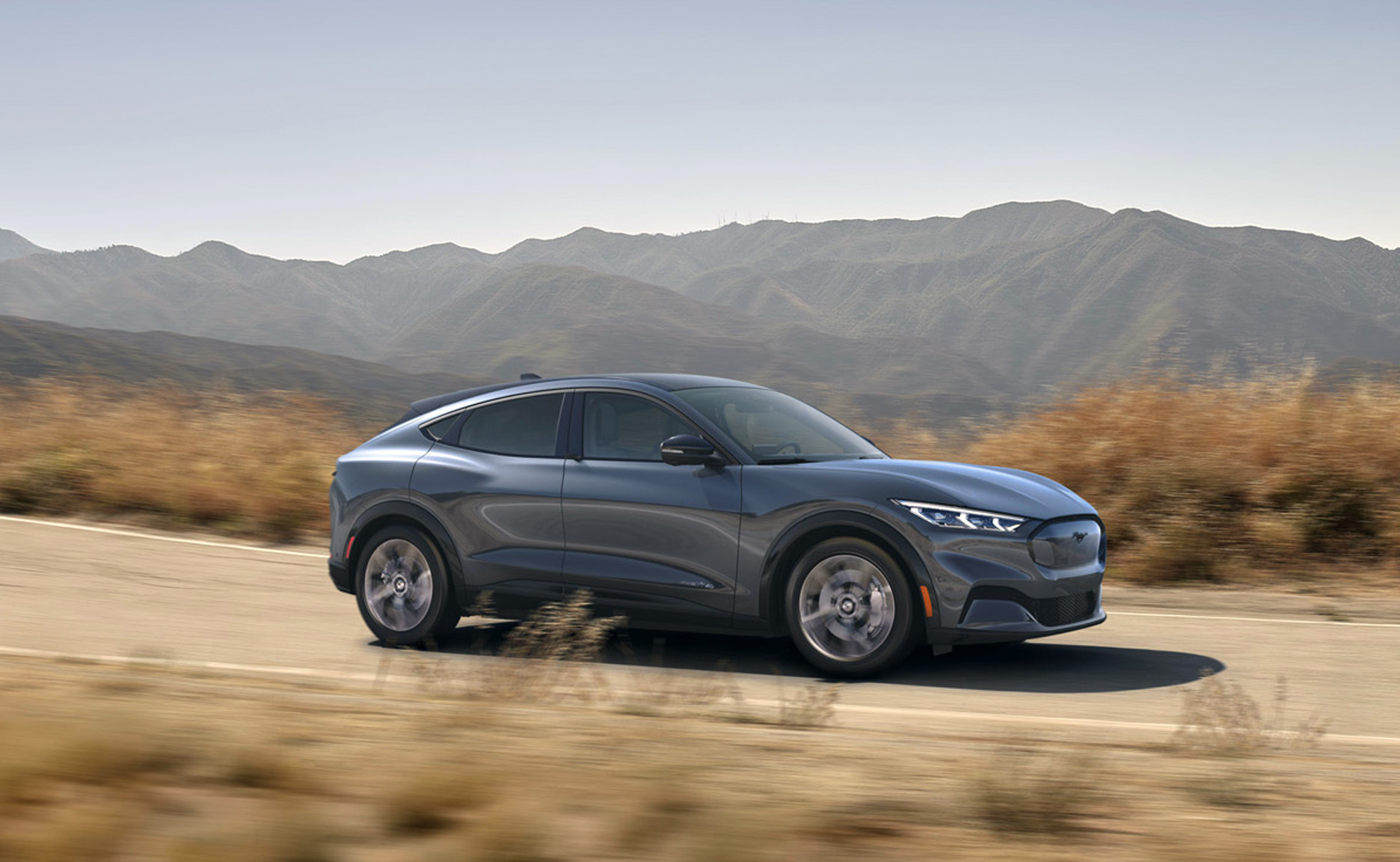 Shopping guides and suggestions reflect the opinions and tastes of those who make them, and shoppers should always take that into consideration.
But if you do want some suggestions, as you shop for a new environmentally friendly "green" car – or any other – those from the 50 automotive journalists who make up the North American Car and Truck of the Year jury are usually pretty good.
The "NACTOY" jurors come from a wide variety of backgrounds and represent a goodly swath of automotive interests, so you're not just getting recommendations from someone who thinks no car with less than six gazillion horsepower is worth looking at, nor from one who believes it a sin against humanity to put anything with an internal combustion engine on a shopping list.
The jurors represent both ends of the spectrum and a lot of in-between. They winnow their selections from among the scores of new or substantially redesigned vehicles introduced each year, so the finalist list – three each for car, truck and utility vehicle – usually contains a good variety.
(Disclosure: TheGreenCarGuy was, for a very short time, a member of the jury in the late 1990s but resigned at the command of an editor who did not believe journalists should serve on such bodies.)
For 2020, the list includes the all-electric 2021 Ford Mustang Mach E as one of the utility vehicle finalists , the 2021 Ford F-150 – which offers a "PowerBoost" hybrid system in most trim levels – in the truck category and the redesigned 2021 Hyundai Elantra – a lineup that includes the first Elantra Hybrid – as one of the car of the year contenders.
The Mach E, with a starting price of almost $44,000, is a sporty crossover utility with a distinctly sport-sedan profile – much like the Tesla Model Y, which didn't make the cut. It comes in five trim levels, topping out the the $60,500 GT. All-wheel drive is available in the bottom two trims and is the only system available in the top three. Horsepower ratings – there are five available depending on trim and drivetrain choice – range from 255 to 459 ponies, and range ranges from 210 miles in the base all-wheel drive system (230 hp for the rear-wheel drive system) with the standard 75.7-kWh battery pack to 300 miles for some models with the 98.8 kWh extended range pack.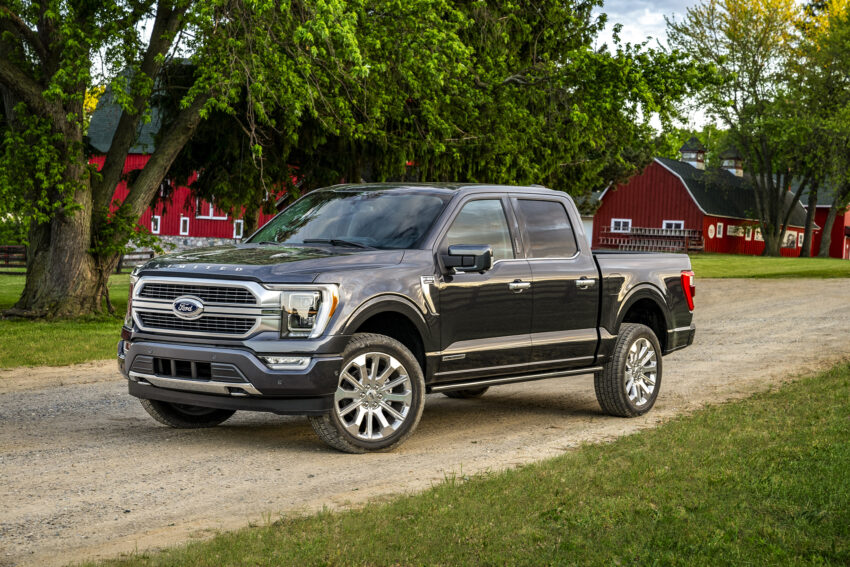 Ford's F-150 doesn't offer a specific hybrid trim, instead opting to offer multiple powertrain choices including a "PowerBoost" hybrid option in six of its seven trim levels. That hybrid is a 3.5-liter V6 gas engine coupled with a 35 horsepower electric motor and 1.5 kWh battery.
In addition to being the most fuel efficient full-size light pickups in the market at 24 mpg combined, F-150 PowerBoost hybrids are – bar one – the most powerful.
At peak performance, the F-150 hybrid system's 430 horsepower and 570 pound-feet of torque are bested only by the 702-horsepower/650 lb.-ft. Ram 1500 TRX – another truck of the year finalist. Ford's F-150 Raptor – not available as a hybrid – does have more horsepower, 450, than the F-150 PowerBoost hybrids, but it has less torque at 510 lb.-ft.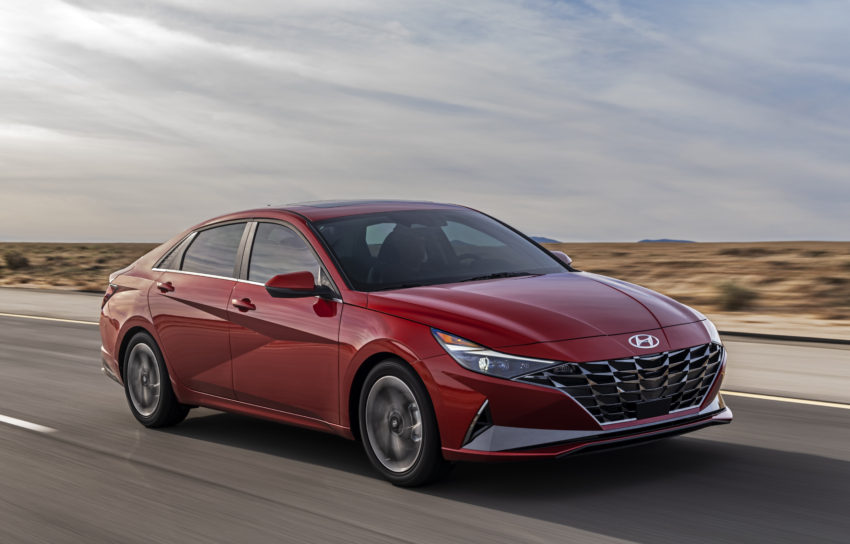 The Elantra Hybrid is rated at 54 mpg in combined city and highway driving for the base SEL trim, 50 mpg combined for the heavier Limited trim.
It is wider and longer than its predecessor, with styling best described as eye-catching modern sporty sedan. The hybrid drive system couples a 1.6 cylinder gas engine and a front-mounted electric motor for total system output of 139 horsepower and 195 pound-feet of torque. The e-motor is fed from a 1.32 kWh battery – big enough to do the job but not sufficient to provide much in the way of all-electric driving (only a few miles at low speed).
The full list of NACTOY finalists follows:
Car of the Year
Truck of the Year
Utility Vehicle of the Year