Toyota seems to be climbing, however reluctantly, onto the EV wagon with two new fully electric models and a new plug-in hybrid slated for the U.S. market this year, the automaker said.
The Toyota EVs, if sold throughout the country and not offered in only a few markets, would be a first for Toyota. It's previous forays into the EV market was with limited production models of the RAV4 sold only in parts of California.
(A 3-min. read.]
So more EVs and another PHEV from Toyota is good news for car shoppers looking for a greener alternative. Toyota's electrified models, while not cheap, typically are priced significantly lower than the EVs and PHEVs being launched by upscale European manufacturers.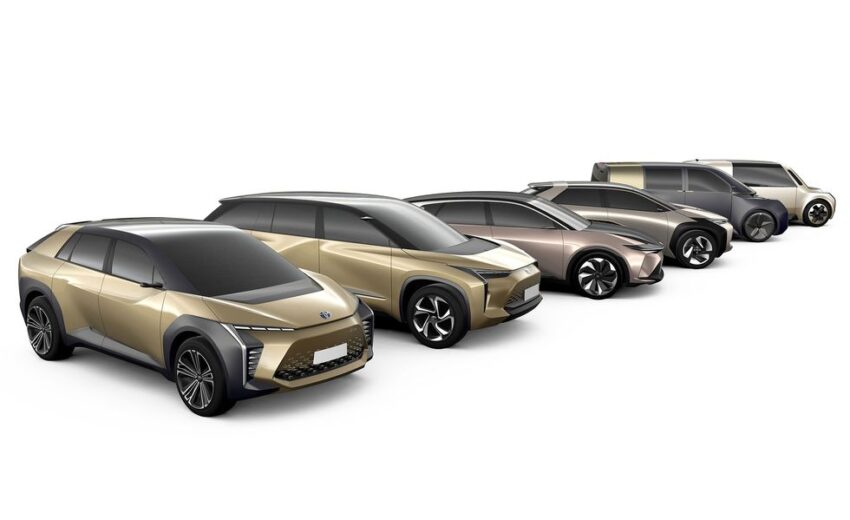 A trio of new Toyotas with plugs will give middle-income consumers more choice in the electrified vehicle market.
The automaker didn't offer any information of they types of models it will be introducing, although it is likely that two will be crossovers or SUVs. The other could be a sedan or even a small van.
Those are the body types Toyota showed off 18 months ago when it promised to launch six new electrified models – three of them for the North American and European markets – by the end of 2020.
The Covid-19 pandemic slowed those plans, but it looks as though the three U.S. models are all coming this year. Toyota didn't say when each model might be in dealer showrooms, however.
A Toyobaru!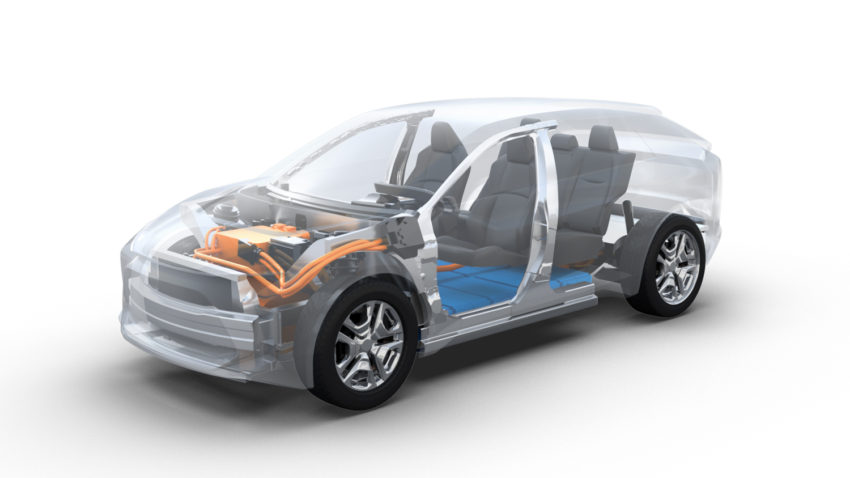 One of the three is likely to be a previously announced EV collaboration with Subaru – an all-electric crossover.
Toyota said last year that its part of the joint project will be to will provide electric powertrain and battery expertise while Subaru will contribute its strength in all-wheel drive systems.
Toyota is Subaru's largest single shareholder, with a 17 percent stake.
Toyota EVs on the Rise
Toyota, which has long been a champion of fuel cell electric vehicles over battery EVs. But the compressed hydrogen fueling infrastructure critical to the success of fuel cell vehicles has yet to develop and the U.S. – after four years of battling low-carbon and clean air programs under the Trump Administration – has a new president who is actively promoting battery EV development.
In announcing the three new models, Toyota said that adding battery EVs and more plug-in hybrids to its U.S. lineup makes sense now.
"By having a diversified product portfolio with multiple forms of vehicle electrification, Toyota can let consumers choose the model that best suits their usage needs and cost profile while maximizing the total contribution to GHG reduction," the company said in announcing the launch plan.
With its broad portfolio of conventional hybrids and two plug-in hybrids – the Prius Prime sedan and RAV4 Prime crossover – Toyota already claims a nearly 64 percent share of the hybrid and PHEV market in the U.S.
Fuel Cell Vehicles – Not So Much
Meantime, while the company's Mirai fuel cell sedan – one of only three fuel cell vehicles sold in the U.S. – has captured 75 percent of that niche, it is an almost meaningless segment of the market.
All three FCEVs – the Mirai, the Honda Clarity fuel cell sedan and the Hyundai Nexo crossover – are limited to California, the only state with a hydrogen fuel station network system. Fewer than 10,000 fuel cell vehicles have been sold or leased by the three companies.
Toyota is not abandoning fuel cells. The 2021 Mirai, for instance, represents a huge improvement over its predecessor and Toyota expects sales in the US and Japan to increase substantially.
The Plan
But it has said that it also intends to play aggressively in the battery EV and PHEV markets from now on.
Toyota is developing its own EV platform, deigned to handle a variety of body styles and battery and motor configurations. It likely will be the same type of "skateboard" platform developed by General Motors, Volkswagen and others.
The company said it intends to have its various electrified models – including conventional hybrids and, we presume, its lone fuel cell electric vehicle – account for 40 percent of its global sales by 2025 and almost 70 percent by 2030.