General Motors has confirmed what's long been expected: An electric Silverado light pickup has been green-lighted for production.
The word comes on the heels of the unveiling of the GMC Hummer EV SUV. The electric Chevrolet pickup will be built in the same Detroit-area factory as the heavy duty Hummer SUV and Hummer pickup and will use GM's new Ultium modular battery system.
[A 2-min. read.]
That means Chevy will be able to offer the electric Silverado with a variety of battery sizes to fit various needs and pocketbooks.
Chevrolet will offer both fleet and retail version of the electric Silverado, and the top trim will deliver "more than 400 miles" of range, the automaker said.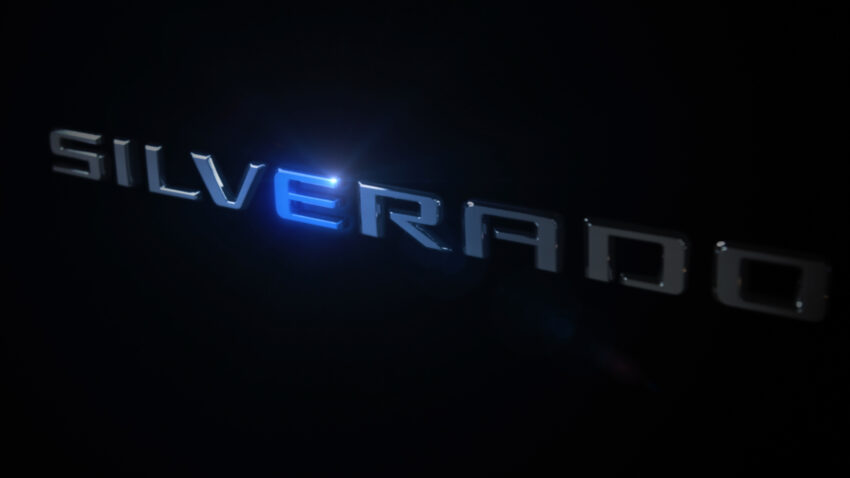 It's expected that the electric Silverado, like the Hummers, will be offered with a variety of powertrains and in all-wheel and rear-wheel drive versions. The Hummers will be offered in single, dual and triple motor configurations.
GM said when announcing its Ultium battery system that it would come in 50 to 200 kWH increments.
The largest battery pack size is good for up to 450 miles, the automaker said, and will be used in its electric trucks – whose larger size can accommodate bigger battery packs.
The maximum range for upcoming GM cars, which will use smaller Ultium packs, will be around 300 miles, GM said at the time.
GM is among a growing number of automakers that have committed to large-scale vehicle electrification programs. The company has promised to launch upward of 30 electric cars and trucks by 2025 using the Ultium system, which integrates the battery modules into a "skateboard" architecture that houses powertrain and suspension components in a flat package that can be scaled to fit a variety of vehicles sizes and body styles.
GM also has said that if all the stars align – meaning there is favorable government regulation and assistance and public enthusiasm for electric vehicles – it "aspires" to have an all-electric global lineup by 2040.
Among the EVs coming from GM and using the Ultium system are the electric Silverado, both Hummer variants, the Cadillac Lyriq SUV and Celestiq luxury sedan, a midsize crossover from Chevrolet and several new Buick models for the Chinese market.
Chevrolet didn't provide production or launch timing for the electric Silverado. But as it is to be built alongside the Hummers, which launch i 2022 and 2023, it's a good bet the e-Silverado will hit the streets sometime around 2023 0r 2024.
It will compete with the electric F-150 and a variety of electric pickups coming from Ram, the truck division of Stellantis (formerly Fiat Chrysler Automobiles) and a number of EV makers including Tesla, Rivian, Canoo and Lordstown Motors.